Home » BIOGRAFII
Jackie Chan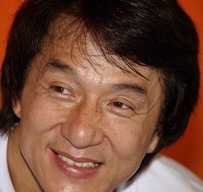 Jackie Chan este unul dintre cei mai populari si mai cunoscuti actori ai lumii, datorita numeroaselor roluri in special in filme de actiune, comedii de actiune si filme de arte martiale. Stilul de lupta acrobatic propriu si inimitabil, nota de umor si improvizatiile care il insotesc in toate filmele sale l-au consacrat definitiv pe simpaticul actor, cascador, producator, scenarist, cantaret si antreprenor. Din anii '70 pana in prezent a aparut in peste 100 de filme, actorul avand rezervata o stea pe Walk of Fame din Hollywood si pe Avenue of Stars din Hong Kong. Indubitabil Jackie Chan este cel mai cunoscut actor chinez din lume, motiv pentru care vom dedica un serial biografiei amanuntite a acestuia.
EPISODUL 2: Sfârş

itul copilă

riei şi

  î

nceputul ascensiunii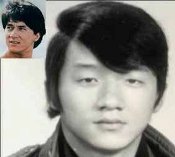 Renuntand la scoala si fiind tinut multa vreme departe de realitatea lumii in care traia, Jackie era ferm hotarat sa recupereze tot ce a pierdut. Dup ace a studiat hapkido, tae kwondo, judo, wing chung si alte stiluri de arte martiale, acesta a invatat fotbal, apoi box, jocuri de noroc si billiard. Existau sali de biliard deschise non-stop in Hong Kong, iar Jackie juca pana la epuizare, deseori dormind chiar in respectivele sali. Era o potentiala victima, deoarece astfel de locuri erau cele din care triadele (organizatiile de interlopi) isi recrutau tinerii membri. Vazand cum unii din prietenii lui se alaturau acestor bande si distribuiau droguri, Jackie a incercat sa faca ne nepasatorul, mai ales ca tatal sau il avertizase sa nu cumva sa paseasca vreodata pe acel drum. In acest mediu deseori izbucneau scandaluri si batai, actorul amintindu-si ca odata a participat impreuna cu prietenul sau la o astfel de incaierare cu 6 motociclisti.
In ciuda uriasei presiuni la care a fost supus, Jackie Chan nu s-a alaturat niciodata vreunei triade, chiar si cand membrii acesteia au incercat sa-l convinga cu forta. Din contra, acesta a reactionat si i-a provocat, organizand chiar un mars impotriva lor. Devenit celebru in strada si mult prea cunoscut pentru ca cineva sa se atinga de el, Jackie a castigat simpatia strazii din Hong Kong, fiind cunoscut in acesl mediu ca "Big Brother".
Aspectul atletic si munca de coregrafie inventiva l-au condus spre un prim rol principal intr-un film, in "Master with Cracked Fingers". Acest rol, in care invata kung-fu si, in ultima instanta il practica pentru a se lupta intr-un ring de lupte, va pregati terenul pentru multi altii, pentru a-i pasi pe urme. Dar pentru anii ce au urmat, Jackie urma a fi vioara a doua pentru omul creditat cu aducerea kung-fu-ului in Occident, nimeni altul decat Bruce Lee. A fost distribuit, astfel, in "Chinese Conection" si "Enter the Dragon". Cand, in 1973, Bruce Lee a murit, drumul spre o fulminanta ascensiune ii era deschis. Au aparut multi pretendenti in cautarea faimei cu nume precum Bruce Li, Bruce Le, Dragon Lee, iar Jackie era principalul favorit la o rapida ascensiune. Dar nu a fost sa fie.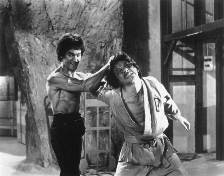 In timp ce se cautau actori pentru roluri importante in "Rumble in Hong Kong" si "Hand of Death" (unul din filmele timpurii ale lui John Woo), Jackie a ales sa zboare in Australia, pentru a-si petrece timpul alaturi de parintii lui. Aici si-a dobandit actualul nume de ecran, "Jackie Chan", dupa ce numele sale anterioare de scena fusesera Yuen Lo, Chen Yueng Lung si Sing Lung. Totul a pornit de la o intamplare hazlie: mergand sa-l ajute pe un santier pe prietenul tatalui sau, pe nume Jack, colegii de lucru l-au intrebat pe Jackie cum il cheama, pentru a sti cum sa i se adreseze. Crezand ca acestia vor avea probleme cu pronuntia, prietenul tatalui sau le-a replicat muncitorilor: "Si pe el il cheama tot Jack". Si asa i-a ramas numele de Jackie Chan.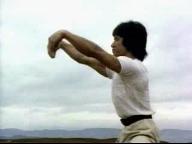 Revenind in Hong Kong, Jackie a semnat contracte cu compania de film a lui Lo Wei, dar si cu Willy Chan, care si in zilele noastre inca il mai impresariaza. Tot acum s-a incercat lansarea lui ca "Noul Bruce Lee", Lo Wei distribuindu-l in rolul principal din "New Fist of Fury". A fost din nou un lamentabil esec, incercarea de subtituire a unei imagini care era puternic conturata in mintea si mai ales in sufletul amatorilor de filme cu arte martiale – cea a lui Bruce Lee – neavand sorti de izbanda. Dupa mai multe colaborari cu Lo Wei, fara succes, Jackie a acceptat o colaborare cu Seasonal Films, compania lui Ng See Huen, primind rolul principal in "Snake in Eagle's Shadow". Combinand comedia cu actiunea in forta, acest film a scos la iveala resursele comice inepuizabile pe care le detinea Jackie. Filmul a fost o mare lovitura, urmata de o alta – celebrul "Drunken Master", care a spart toate recordurile de box-office in Hong Kong-ul acelor vremuri si l-au transformat pe Jackie intr-o vedeta la nivelul Asiei intregi.
VA URMA
Articol realizat de cris999 © www.asiacinefil.com