Home » JOSEON X-FILES (2010)
JOSEON X-FILES (2010)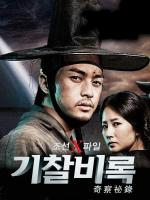 In acest an, producatorii coreeni de seriale de televiziune ne delecteaza cu povesti din ce in ce mai surprinzatoare, pe care Asia Team Romania, prin traducerile sale, le aduce aproape de toti fanii k-dramelor din Romania. Daca la inceputul anului, "Chuno" ("Slave Hunters") dadea lovitura, rescriind istoria serialelor de epoca coreene printr-o abordare indrazneata si noncomformista, daca "Dong Yi" continua, dupa mai mult de 40 de episoade, sa fascineze prin povestea surprinzatoare, serialul fiind prelungit datorita succesului sau, de aceasta data "Joseon X-Files" va cuceri definitiv pe toti cei care inca nu s-au convins ca serialele coreene nu doar ca se ridica la nivelul productiilor americane, ci chiar ca le depasesc prin originalitate. Iar o combinatie intre un serial de epoca si unul despre fenomene inexplicabile gen "X-Files" nu poate fi decat o realizare care sa atraga atentia.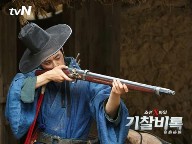 Serialul este produs de postul coreean tvN si a inceput sa fie difuzat in Coreea pe 20 august, la ore tarzii, ca urmare a subiectului abordat. "Joseon X-Files" este, totodata, primul serial de mister/science fiction pe fundal istoric realizat vreodata de o televiziune coreeana. E un proiect indraznet, realizat cu un buget consistent, care se intinde pe durata a 12 episoade. Serialul e inspirat din evenimente reale consemnate in arhivele secrete ale dinastiei Joseon, cazuri neelucidate pe care, desigur, realizatorii le nuanteaza dand frau liber imaginatiei. Veti avea parte in cele 12 episoade de scenarii captivante cu evenimente bizare, cu incidente misterioase si elemente supranaturale ce nu pot fi explicate pe cale stiintifica. Iar daca mai adaugam aici tabu-urile specifice evului mediu coreean si originea considerata divina a monarhului, vom ajunge la o imbinare perfecta de evenimente si cutume care vor capta atentia inca din primele momente ale serialului.
In rolurile principale au fost distribuiti cativa actori de perspectiva, unii din ei destul de cunoscuti, cum este Kim Ji Hoon (ce are un rol in "Empress Chun chu" sau in recentul "Stars Falling from the Sky"), Im Jung Eun (o mai tineti minte pe printesa Seryu din "Kingdom of the Winds" ?) sau Kim Gab Soo (fanii serialului "Time Between Dog and Wolf" sau "Chuno" sigur il vor recunoaste).
Bucurati-va de inca un serial inedit subtitrat in limba romana in premiera in Romania de echipa Asia Team Romania. Serialul in mod sigur nu va dezamagi !