Home » FREEDOM FIGHTER LEE HOE YOUNG (2010)
FREEDOM FIGHTER LEE HOE YOUNG (2010)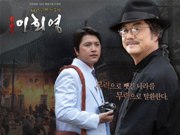 Cu ocazia comerorarii centenarului instaurarii ocupatiei militare japoneze in Coreea, postul de televiziune KBS a finantat un serial in 5 episoade dedicat unei figuri emblematice a luptei rezistentei coreene impotriva asupritorului japonez, Lee Hoe Young (Lee Hoeyoung). Udan Lee Hoeyoung avea o descendenta mai mult decat nobila, provenind dintr-unul din cele mai renumite clanuri ale Joseonului (Coreea de dinaintea ocupatiei japoneze), care a dat multi oameni de valoare natiunii statului coreean. Nascut in 1867, de la o varsta frageda Lee Hoeyoung a ales teologia ca domeniu de studiu, si datorita faptului ca Biserica Metodista Sangdong (infiintata de o misionara americana) se afla foarte aproape de modesta lui locuinta. De tanar a fost fascinat de ideile iluministe (ajunse, cu un oarecare decalaj, si in aceasta zona indepartata a lumii),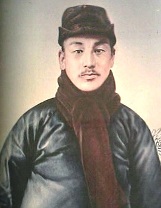 traindu-si prima tinerete purtat de mirajul acestor idei, intr-un context politic delicat pentru Joseon. Biserica Metodista devenise, in acele timpuri, un adapost pentru activismul coreean, dar si o poarta de intrare a ideilor occidentale reformatoare. Viata lui Lee Hoeyoung se leaga de aceasta biserica atat pentru faptul ca aici s-a casatorit dupa un rit occidental (cunoscute fiind rezervele societatii coreene dinaintea ocupatiei japoneze, marcata de conservatorism inclusiv in domeniul credintelor religioase), dar si pentru ca aici s-a remarcat ca membru activ al miscarii activiste, reusind sa aiba discipoli personalitati marcante precum patriotul naþionalist Jeong Deokgi, Kim Gu, Lee Seungman sau Shin Chaeho. Buna credfinta era cea care ii lega pe acesti luptatori tineri si plini de energia de care Joseonul avea nevoie pentru a rezista vitregiei acelor vremuri.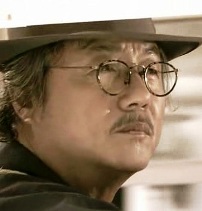 Desi era urmasul lui Baeksa Lee Hangbok (1556-1618), un mare diplomat ramas in istorie, intre altele, prin inteligenta si perspicacitatea de care a dat dovada in timpul razboiului Imjin (cunoscut si ca Razboiul de 7 ani, cand, in 1592, conducatorul noii Japonii unite, Hideyoshi Toyotomi, a invadat in doua valuri Joseonul, ajungand pana departe in India), Lee Hoeyoung a ales teologia in locul unui post la Curte. Ulterior a devenit decan al Academiei Sangdong, indrumand tinerele generatii spre cultura si educatie, devenind mentorul multor tineri care vor lupta pentru ideile sustinute de acesta, in special in perioada ocupoatiei japoneze. El a fost fondatorul Societatii Noua Natiune, devenita un element cheie in lupta impotriva ocupantului japonez.
Lee a fost omul din umbra unui eveniment important din istoria Coreei, care ar fi putut sa-i schimbe o data pentru totdeauna destinul. El i-a sugerat insotitorului si omului de incredere al regelui Gojong trimiterea, in 1907, a 3 emisari secreti la Conventia de la Haga. Desi au reusit sa scape ochilor vigilenti ai japonezilor, cei 3 emisari au ajuns cu bine la Haga, insa nu au fost primiti la Conventie pe motiv ca niciun stat nu recunostea Coreea ca natiune suverana. Misiunea lor a esuat, insa acest eveniment nu a facut decat sa-l convinga pe Lee sa paseasca pe drumul sangeros al luptei pentru independenta al Coreei.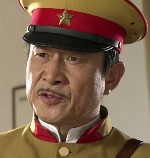 Japonia era, practic, stapana Coreei dupa ce in 1905, in urma victoriei din razboiul cu Rusia, incheiase tratatul Eulsa prin care instituia protectoratul japonez asupra peninsulei coreene. In 1907, Afacerea Emisarilor trimisi in secret la Haga a fost urmata de ceea ce acestia nu au putut sa impiedice, anume Tratatul de anexare japonezo-coreean din 1907. In 1910, pe 29 august, regale Sunjong semna Edictul prin care accepta anexarea Coreei la Japonia, intr-un episod memorabil: sub presiunea japonezilor care ocupasera palatul regal, regela a fost nevoit sa puna pecetea pe actul de renuntare de buna voie la suveranitatea Coreei, care inceta official sa mai existe ca stat. Episodul a fost eroizat in mai multe pelicule recente coreene, una din cele mai cunoscute fiind "The Sword With No Name".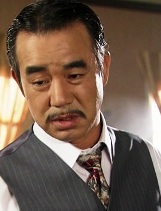 In fata acestei situatii, luptatorul Lee Hoeyoung si cei 5 frati ai sai au solicitat azil politic in Manciuria, iar acesta le-a fost acordat. In iarna lui 1910, intr-o zi geroasa, cei 6 frati impreuna cu familiile lor, in total 40 de oameni, traversau raul Amnok spre Manciuria, care avea sa devina locul de unde Lee urma sa coordoneze lupta pentru independenta Coreei. A organizat tabere de antrenament in Beijing, in care s-au strans zeci de oameni dornici sa-si sacrifice vietile in atentate teroriste impotriva japonezilor, inclusiv impotriva imparatului Hirohito. Dar pentru a avea arme, munitie si material exploziv, acesta a luat un imprumut din diverse banci, punand ca gaj intregul pamant al familiei, estimat la 5 milioane de dolari. Lee Hoeyoung avea 44 de ani pe atunci. Era inceputul luptei sale pentru independenta. Continuarea o veti vedea urmarind acest serial exceptional, in care veti recunoaste o multime de figuri cunoscute din seriale precedente traduse de Asia Team Romania, cum ar fi: Jung Dong Hwan (Oh Tae Suk din "Dong Yi"), Ahn Jae Mo (Hometown Legends), Kim Eung Soo (interpretul detectivului in varsta din "Bad Guy", care are o interpretare geniala in rolul unui necrutator anchetator japonez), Kim Gyu Chul (Myung Jin din "Kingdom of the Winds, asistentul lui Sanganim) sau Kim Byung Gi (interpretul lui Sanganim din acelasi "Kingdom of the Winds"). Vizionare placuta !
Prezentare realizata de cris999 – asiacinefil.com