Home » CITY HUNTER (2011)
CITY HUNTER (2011)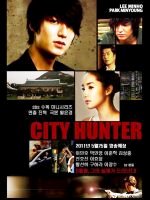 La origine, "City Hunter" este o serie manga scrisa si ilustrata de Tsukasa Hojo, un mangaka japonez care debutase in 1981 cu seria manga Cat's Eye (pana in 1985). Din 1985 pana in 1992, manga "City Hunter" a fost publicata in saptamanalul Shonen Jump, si retiparita de 2 ori de atunci. A urmat o serie anime de televiziune, in 1987, trei speciale de televiziune, doua video animatii originale si un live action foarte cunoscut, in 1993, cu Jackie Chan, Richard Norton si Michael Wong. In acest an, manga japoneza a fost adaptata in premiera intr-un serial pentru micul ecran, de catre realizatorii coreeni. Difuzat din 25 mai 2011, cele 20 de episoade ale serialului urmeaza a acoperi aproape toata durata acestei veri, pana in august, fiind serialul de miercuri si joi seara de la postul SBS. Ratingurile atinse pana in prezent nu depasesc 14% la nivel national in Coreea, insa in conditiile unui serial de vara, in care lumea e plecata mai mult in concedii, ratingul de 14% pe episod este unul ridicat. Exact in acelasi interval, dar in 2010, pe acelasi post de televiziune se difuza "Bad Guy", un serial ce a inceput excelent, atingand 15% rating la cel de-al 5-lea episod, dar care intrand in perioada campionatului mondial de fotbal, a avut o cadere spectaculoasa, si in conditiile finalizarii in graba a filmarilor la el ca urmare a termenului limita de inrolare a lui Kim Nam Gil, de la episodul 6 pana la al 17-lea (din 20 preconizate initial) nu a mai depasit 10% rating pe episod. In acest an, "City Hunter" pare a nu avea soarta nefericita a lui "Bad Guy" – de altfel un serial foarte apreciat de asiacinefili – , si doar un eveniment nefericit sau un scenariu care sa se dilueze pe parcurs ar putea strica succesul sau.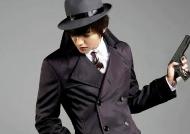 Din distributia serialului fac parte tinere talente de top ale serialelor coreene. Rolul principal masculin ii revine lui Lee Min-ho, a carui popularitate a explodat odata cu aparitia in serialul de succes "Boys over Flower" (2009). Rolul din "Personal Preference" i-a consolidat statutul de star Hallyu in plina ascensiune, iar daca nu se va intampla nimic neprevazut si "City Hunter" va fi un succes, cota lui va creste si mai mult, la doar cei 24 de ani ce-i va implini in aceasta vara. Rolul principal feminin e interpretat de actrita Park Min-young, ce a putut fi vazuta in serialul istoric "Princess Ja Myung" sau in "Sungkyunkwan Scandal". Distributia serialului e completata de o serie de actori cunoscuti din alte filme si seriale coreene traduse de Asia Team de-a lungul timpului: Kim Sang Jung (ce are un rol in "Princess Hours"), Kim Sang-ho (negustorul de mica statura din Kingdom of the Wind), Choi Ho-jin (din Dong Yi si o multime de filme recente de success precum "The Unjust", "I Saw the Devil" sau "The Sword with no Name") etc. Din nefericire, recent, un accident in timpul filmarilor era sa pericliteze serialul, partea din fata a masinii conduse de actor intr-o scena de actiune fiind distrusa in intregime. Actorul a scapat cu leziuni nesemnificative, iar in cele din urma filmarile au fost reluate, iar serialul nu a fost interupt.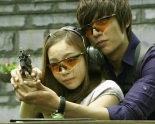 Povestea are loc in Seul, anul 2011.Lee Yoon Sung (Lee Min Ho ), un talentat absolvent al Institutul de Tehnologie din Massachusetts este acceptat in cadrul Grupului de Securitate Nationala si Comunicatii al Casei Albastre. O intalnire neobisnuita cu primul coreean in adolescenta, aduce in viata lui Lee Yoon Sung , primul fior al dragostei. Poza lui Kim Na- Na ( Park Min-Young ) lasa o puternica impresie asupra lui prin puritatea si frumusetea ei. Dupa sapte ani, la intoarcerea in Coreea, acesta o va intalni pe frumoasa Kim Na Na care intre timp devine agent de securitate al Casei Albastre. Dar viata lui Lee Yoon Sung ascunde un mare secret ce va da nastere unui cumplit plan de razbunare.
Hotarat sa-si accepte destinul, Lee Yonn Sung incepe sa-si puna in aplicare planul, incercand sa respecte avertismentul tatalui sau."Sa n-ai incredere si sa nu te indragostesti de nimeni. Daca identitatea ta reala e descoperita, tu si cei din jurul tau, veti muri scaldati in sange."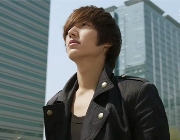 Chiar daca filmarile nu s-au terminat (la momentul scrierii acestui articol), serialul a fost deja cerut spre difuzare in Statele Unite, Thailanda si Singapore si asta datorita popularitatii in contiua crestere a lui Lee Min Ho. La acestea se adauga si numele regizorului serialului, Jin Hyeok, nimeni altul decat cel care a regizat "Painter of the Wind" si "Prosecutor Princess". Acestea fiind spuse, mai trebuie adaugat un ultim lucru: traducerea in limba romana este facuta dupa o cu totul alta sursa decat pseudo-subtitrarile care in ultimul timp s-au inmultit asemeni cipercilor dupa ploaie, facute de amatory care nu cunosc limba engleza si coreeana la un nivel care sa le permita iesirea cu o subtitrarea decenta in limba engleza. De aici numeroasele denaturari si alterari ale sensurilor cuvintelor pe care alti conationali de-ai nostri, in graba dupa "celebritate" (tot pseudo si aceasta), le-au folosit pentru a transmite mesajul serialului. Consideram traducerea la cel mai inalt standard de calitate a acestui serial ca un dar pentru toti asiacinefilii satuli de traducerile proaste care zi de zi ne sufoca, aparute pe diverse site-uri de subtitrari si asa-zise bloguri personale. Si suntem convinsi ca acesta va fi apreciat, bonus fiind calitatea superioara a imaginii raportata la orice varianta xvid existenta pe internet (rip propriu din varianta 720p). Vizionare placuta !
Articol realizat de cris999 in colaborare cu alinabv – asiacinefil.com