Home » DIVERSE
When a Man Loves (2013) – Song Seung-hoon revine pe asiacinefil, în cel mai nou serial al sãu tradus în premierã de Asia Team !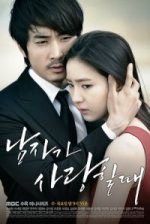 In continuarea emotionantei povesti din "That Winter, the Wind Blows", asiacinefil ofera o noua surpriza membrilor comunitatii, in premiera in Romania: "When a Man Loves", cel mai nou serial al apreciatului Song Seung-hoon. Intr-o perioada in care intregul mapamond e afectat de ani buni de criza economica mondiala, pesimismul indus de acest lucru afecteaza si fenomenul k-dramelor, lucru reflectat de cresterea numarului de melodrame difuzate in ultimul timp pe micul ecran in Coreea. Genul parea a fi fost aproape abandonat in detrimentul comediilor romantice si a dramelor de familie, dupa 2005-2006, dar odata cu "Forget Me Not" a revenit in prin plan, bucurandu-se de acelasi succes de altadata datorita in principal distribuirii in rolurile principale a unor actori cunoscuti, cu multa experienta (in general trecuti de 30 de ani, cu stagiul militar satisfacut). Revenirea acestora pe micul ecran dupa cei 2 ani de pauza impusa de obligativitatea serviciului militar in melodrame (cum a fost si cazul lui Jo In-seong) a reprezentat intotdeauna un moment mult asteptat de fani, iar producatorii nu au ezitat sa lege numele acestora de cate o melodrama, relansand cu succes genul. De aceasta data, regizorul care il "reinventeaza" pe Song Seung-hoon e Kim Sang-Ho, acelasi ce i-a relansat cariera lui Lee Jun-ki anul trecut, cand i-a oferit rolul principal in k-drama fantezista "Arang and the Magistrate" dupa revenirea acestuia din armata. Kim Sang-Ho se dovedeste un regizor priceput atat la comedii romantice (notabila e k-drama romantica "Fantasy Couple", oferita in premiera asiacinefililor de Asia Team la sfarsitul anului trecut) cat si la genul serialelor de epoca (Arang and the Magistrate, Legend of Hyang Dan) sau chiar de mister (Possessed). De aceasta data a ales o melodrama, o noua provocare de care cu siguranta se va achita cu succes, sprijinit fiind de actorii din distributie si mai ales de scenarista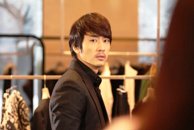 Kim In-young, cunoscuta in special pentru scenariul melodramei "The Equator Man". De altfel, colaborarea celor doi – regizor/scenarist – e o reeditare a colaborarii din 2005 de la serialul "A Man and a Woman". Spuneam anterior de o reinventare a lui Song Seung-hoon, un actor foarte indragit al valului Hallyu, care dupa o absenta de 5 ani, intre 2003 si 2008, cand si-a satisfacut si serviciul militar obligatoriu, a revenit pe micul ecran, relansandu-si cariera cu seriale de genuri diferite, precum "East of Eden", "My Princess", si, recent, "Dr. Jin". Marile lui roluri raman, insa, in doua din serialele ce compun seria "Endless Love", "Autumn in My Heart" (2000) si "Summer Scent" (2003), deci din perioada primei sale tinereti, cand s-a impus ca un star al serialelor coreene. Din anul 2000, de la "Autumn in My Heart", Song Seung-hoon nu a mai aparut intr-o melodrama, cel putin pe micul ecran, astfel ca putem vorbi, la 13 ani distanta, de o reinventare a lui, doar ca de data asta avem in fata un actor mult mai matur si mai experimentat, astfel ca prestatia lui in noul serial pe care asiacinefil vi-l propune nu poate fi decat una provocatoare.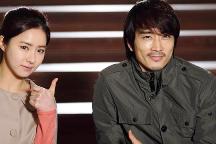 In rolul principal feminin, partenera lui Song Seung-hoon va fi tanara actrita Shin Se-kyung, a carei cariera a explodat in 2011, odata cu distribuirea in serialul de succes "Deep Rooted Tree", unde o interpreta pe So-Yi, slujitoarea muta a regelui Lee Do. "R2B: Return to Base" si serialul "Fashion King" au propulsat-o la rangul de vedeta incontestabila a tinerei generatii Hallyu, si au existat chiar voci care erau neincrezatoare in cuplul Song Seung-hoon / Shin Se-kyung tocmai datorita diferentei de generatii si de varsta, Song Seung-hoon fiind mai in varsta cu 14 ani decat mai tanara sa partenera (22 de ani). Yeon Woo-jin revine, dupa aparitia in "Arang and the Magistrate", pe micul ecran, in buna traditie a recrutarii de catre regizor a unor actori cu care a mai colaborat in proiectele anterioare si va completa triunghiul amoros al povestii, clasica disputa a doi barbati pentru sufletul unei femei pe care o regasim in zeci de alte seriale coreene. (valabila si cu viceversa). A treia surpriza din distributie o constituie prezenta in serial a indragitei si frumoasei actrite Chae Jung-Ahn, femeia pentru care se luptau So Ji-sub si Shin Hyun-joon in "Cain si Abel", care revine dupa aproape 2 ani intr-un serial de televiziune.
Han Tae-Sang (Song Seung-hoon) si-a trait viata ca un gangster, recuperand banii imprumutati de seful sau diverselor persoane in nevoie si executand orice ordin al acestuia. Dar acest trecut intunecat a fost lasat in urma, in prezent reusind sa-si pun ape picioare o afacere profitabila si devenind un om de afaceri de succes. Ca fire, e o persoana foarte determinata, ce stie sa-si pastreze sangele rece in orice situatie. E genul de persoana care pornind de la nimic reuseste sa-si faca un rost in viata, chiar daca nu intotdeauna prin cele mai oneste mijloace. Printr-un context de evenimente, acesta ajunge sa o cunoasca pe Suh Mi-Do (Shin Se-kyung), o tanara a carei personalitate ii aminteste de el in anii tineretii. Aceasta e plina de ambitie, inteligenta, incantatoare, calitati cu care ii cucereste definitive sufletul lui Tae-Sang. Din copilarie a trecut prin numeroase greutati, astfel ca a fi ambitioasa pentru a reusi in viata nu e o rusine pentru aceasta. Atras de tanara fata, pentru prima oara in viata Tae-Sang ajunge sa cunoasca iubirea adevarata. Dar la cucerirea inimii Lui Mi-Do va avea un rival pe masura, in persoana lui Jae-Hee.
"When a Man Loves" a inceput sa fie difuzat in Coreea de postul MBC pe data de 3 aprilie 2013. Filmarile au inceput la sfarsitul lui februarie si sunt in plina desfasurare. Numarul initial de episoade a fost gandit la 20, insa acest lucru urmeaza a fi confirmat de producatori, un functie de succesul serialului. Serialul este tradus in premiera in Romania de Asia Team pentru asiacinefil.com, echipa implicata in acest proiect fiind formata din cristinab, uruma44 si gligac2002. Vizionare placuta !
Prezentare realizata de cris999 – asiacinefil.com