Home » DIVERSE
Two Lights: Relumino (2017) – Hur Jin-ho regizeazã un scurtmetraj dedicat persoanelor cu deficienţe de vedere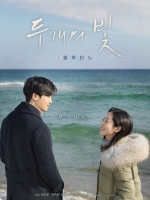 Cunoscutul regizor coreean Hur Jin-ho (Heo Jin-ho), autorul unor productii memorabile precum "Christmas in August", "April Snow", "A Good Rain Knows" sau "The Last Princess", a acceptat compromisul de a bate palma cu celebra companie Samsung, in vederea producerii si regizarii unui scurtmetraj de o jumatate de ora, intitulat "Two Lights: Relumino", ce are un singur scop: cel comercial. Altfel spus, acesta nu are nici o valoare artistica, punand accentul pe sublinierea importantei contributii a celebrei companii din domeniul electronicelor coreene in realizarea unui dispozitiv – Relumino – in masura a ajuta persoanele cu dizabilitati de vedere. Bineinteles, acest dispozitiv e compatibil doar cu telefoanele inteligente marca Samsung. Interesant e ca in acest filmulet, compania a pompat o suma destul de importanta, dat fiind ca in rolurile principale au fost distribuiti doi actori ai tinerei generatii, ce si-au dobandit celebritatea in telenovele, reclame de televiziune sau in lumea k-pop-ului. Park Hyung-sik debuteaza intr-o altfel de productie decat seriale tv, neavand pana in prezent nici un rol intr-un film pentru marele ecran desi a implinit 26 de ani, in timp ce Han Ji-min a devenit celebra in urma premiatei telenovele Rooftop Prince, experienta ei superioara si aparitia in productii pentru marele ecran precum Blue Swallow, The Plan Man sau The Fatal Encounter transformand-o in mod evident in vedeta scurtmetrajului, acaparand toata atentia si eclipsandu-l pe mai tanarul ei partener.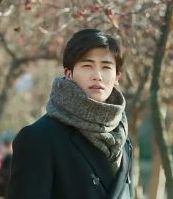 Desi subiectul este unul anost, plin de clisee si fara alta finalitate decat de a sublinia pretiosul dispozitiv pus la dispozitie de tehnicienii Samsung, scurtmetrajul reuseste sa creioneze cateva aspecte ale vietii de zi cu zi ale persoanelor cu deficiente de vedere, precum perseverenta, necesitatea transformarii cu ajutorul celor din anturaj (prieteni, familie, voluntari) in vederea depasirii conditiei, peste toate astarnandu-se universalul limbaj al iubirii. Soo-young (Han Ji-min) e membra a clubului de fotografie Sangsang pentru persoanele cu deficiente de vedere. Aici il cunoaste pe noul membru al clubului, Seo In-soo (Park Hyung-sik), care, dezorientat, e condus de aceasta in sala de intalnire si prezentat colectivului. De la tineri de gimnaziu la voluntari sau un cuplu sexagenar, clubul de fotografie e ca o familie, iar In-soo, ce sufera de retinita pigmentara, e primit cu multa caldura, fiind laudat pentru frumusetea sa. Impreuna cu ceilalti colegi invata sa faca fotografie, asistat de un voluntar, pentru ca in final fotografiile realizate sa fie expuse intr-o expozitie a clubului Sangsang. De-a lungul acestei experiente, cum era de asteptat, intre Soo-young si In-soo se infiripa ceva…
Traducerea si adaptarea au fost efectuate in exclusivitate pentru asiacinefil de gligac2002 (Asia Team Romania).
Prezentare realizata de cris999 – asiacinefil