Home » NOUTÃŢI
Triunghiul Soo Ae, Park Hae-il, Lee Jin-wook în "High Society"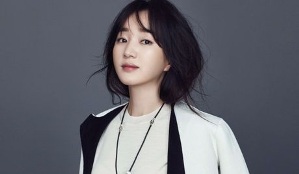 Actorii Su Ae, Park Hae-il si Lee Jin-wook au confirmat ca vor juca in "High Society", un film despre un cuplu care viseaza sa aiba un statut mai bun in societate. Sotul este profesor in cadrul Universitatii Nationale Seul si doreste sa candideze pentru un loc in Adunarea Nationala, in timp ce sotia este curator adjunct la o galerie de arta. Filmul se concentreaza asupra dorintei si iubirii. Su Ae si Park Hae-il vor juca rolurile celor doi soti, iar Lee Jin-wook va avea rolul unui artist cu care sotia are o aventura.
Dupa "Five Senses of Eros" din 2008, regizorul Byun Daniel H. se intoarce la filmele comerciale, dupa o absenta de opt ani. Regizorul este absolvent al Universitatii din Paris si a regizat filmul pentru absolvire "Homo Videocus" in 1991, cu care a castigat Marele Premiu la Festivalul International de Film din San Francisco, Premiul Juriului la Festivalul International de Scurtmetraj Clermont-Ferrand si Premiul Juriului la Festivalul International de Scurtmetraj Montecatini. In 2000 a debutat cu serialul "Interview" in care au jucat Shim Eun-ha si Lee Jung-jae, urmand "Five Senses of Eros" si "The Scarlet Letter" in 2004.
"High Society" este filmul cu care Su Ae si Lee Jin-wook se reintorc pe marele ecran, in acest an. Park Hae-il, care a avut un rol bun in "The Fortress", va juca si in "A Singing Goose" regizat de Zhang Lu si in "Control" regizat de Han Jang-hyuk, filme ce vor fi in cinematografe la finalul acestui an. Su Ae a aparut in putine productii pentru marele ecran, cele mai cunoscute aparitii fiind cele din "Wedding Campaign", "Once in a Summer", "The Sword With No Name" si, evident, "Sunny" (2008), ce i-a adus 3 premii de interpretare. A mai fost premiata pentru rolul din "Midnight FM", ia ultimul ei film a fost "Run-Off" (2016), in care interpreta o jucatoare de hochei ce a fugit din Coreea de Nord, care ajunge sa faca parte din prima echipa de hochei pe gheata a Coreei de Sud, in calitate de capitan a ei.
Filmarile la "High Society" vor incepe in aceasta perioada.
Articol realizat de chocolate_cleo – asiacinefil