Home » DIVERSE
The Whispering Star (2015) – Sion Sono şi elegia ultimelor vestigii ale umanitãţii în univers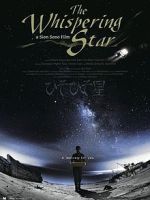 Intr-o perioada din viitor in care omenirea e pe cale de disparitie, un android cu chip de femeie, Yoko Suzuki, calatoreste cu o nava spatiala in forma de casa pentru a face livrari in intregul univers. Conform calculelor sale, cele peste 80 de colete vor fi distribuite intr-un interval de 14 ani, timp in care companie ii va tine 6-7 M.I.M.E, robotul ce ghideaza traiectoria navei de curierat. Dar pentru Yoko timpul nu este o problema, nu imbatraneste, iar plictiseala zilelor transformate in ani petrecuti in spatiu e alungata prin activitati zilnice repetitive precum curatenia, inregistrarea de amuzament a unor ganduri personale pe banda de magnetofon etc. Lucruri precum indepartarea fluturilor morti din luminator devin evenimente majore in viata lui Yoko, ce se ingrijoreaza ca partenerul de calatorie, robotul 6-7 M.I.M.E, ar putea avea un atac de panica daca nu ar mai vedea fluturii zacand in luminator. La un moment dat, Yoko devine curioasa ce ar putea oamenii sa isi trimita unii altora dintr-un colt in celalalt al universului… Dar poate intelege un robot timpul si amintirile umane ?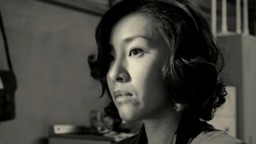 Sion Sono ne surprinde din nou. Prolificul regizor japonez, care a socat de-a lungul anilor cu productii precum "Love Exposure", "Cold Fish", "Suicide Club" sau "Why Don't You Play in Hell ?" realizeaza de aceasta data un SF minimalist din care lipsesc doua din ingredientele sale preferate: violenta si sexul. Desi subiectul e unul simplist – un android cu chip de femeie (interpretata de aceeasi Megumi Kagurazaka din alte filme ale lui Sono – Guilty of Romance, Cold Fish, The Land of Hope, Himizu, Why Don't You Play in Hell ?) ce calatoreste in univers pentru a face livrari de colete -, in esenta filmul lui Sono este, cum o spune "Variety.com", "o elegie plina de lumina a ultimelor vestigii ale umanitatii in univers". In fapt, acesta reia tema aocaliptica din "The Land of Hope", unde un cutremur declanseaza o catastrofa langa o centrala nucleara, doar ca de aceasta data regizorul imagineaza o lume in care erorile umanitatii au impins-o la limita disparitiei, in univers omenirea ajungand doar "o lumanare pe cale sa se stinga". Locurile unde tacutul android femeie are de onorat livrari de pachete sunt diverse planete, stele si sateliti locuite de oameni, insa pretutindeni unde calatoreste pe durata a mai bine de un deceniu si jumatate descopera peisaje dezolante, locuri pustii, in paragina, si ici colo cate un om tacut pentru care vederea unei fiinte – fie ea si pe jumatate robot – e un motiv de bucurie, pentru a schimba o vorba. Sono poate parea enervant prin insistenta amintire a zilelor saptamanii, ce se insira fara o logica anume, la prima vedere. Exista zile in care androidul Yoko doar isi face o cafea, zile in care face doar curatenie pe nava-casa cu care calatoreste prin spatiu ca Dorothy din "Vrajitorul din Oz", zile in care inregistreaza propriile ganduri pe banda de magnetofon. In realitate, pentru Yoko timpul nu e o unitate metrica pe care s-o inteleaga. Ca android, nu imbatraneste, ca oamenii, ci in cel mai rau caz dupa perioada de uzura e inlocuita cu un alt android identic ca infatisare, din aceeasi serie de productie. Ea petrece ani de zile in spatiu doar pentru a livra niste cutii ale oamenilor pentru oameni de pe alte planete. Enumerarea fara rost a zilelor saptamanii, asociata cu cate o mica activitate banala este, asadar, un element comic in acest film fantezist: pentru ce ar avea nevoie un robot de unitatea de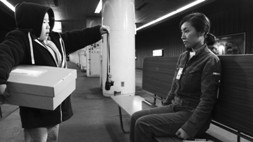 masura ca timpul ? Nici macar nu e stransa cu usa de "superiori" pentru a se incadra intr-un interval de livrare ! Pe de alta parte, la un moment dat, urmarind reactiile oamenilor carora le face livrarile, Yoko devine curioasa ce anume contin aceste pachete. Incepe sa se intrebe de ce oamenii, ce controleaza teleportarea, apeleaza la un curier care intarzie ani de zile pe drumul dintre galaxii. Aruncand o privire in coletele pe care le transporta, gaseste in ele lucruri ce i se par bizare: un creion, o pelicula foto, niste culori de vopsit… adica ceva ce ii depaseste puterea de intelegere. Fara a realiza, de fapt, ea livreaza amintiri, punti de legatura intre oameni. Livreaza o comunicare, care intr-un univers in care oamenii sunt pe cale de disparitie e un element pentru care orice sacrificiu merita facut.
Un film interesant, ce te invita la meditatie, excelent filmat in nuante gri ce amintesc de inceputurile cinematografiei, in care explodeaza doar pentru cateva secunde o pata de culoare ce aminteste de perioada de inflorire a omenirii. "The Whispering Star" e de fapt un semnal de alarma despre unde poate ajunge omenirea din cauza lacomiei sale si a insingurarii, finalul productiei fiind o metafora a vietii in imagini schematice insirate de-a lungul unui lung culoar – culoarul vietii noastre.
Traducerea si adaptarea au fost efectuate in premiera in Romania de gligac2002 (Asia Team) pentru asiacinefil.
Prezentare realizata de cris999 – asiacinefil