Home » DIVERSE
The Truth Beneath (2016) – Son Ye-jin în cãutarea adevãrului din spatele adevãrului…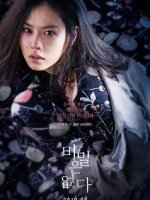 Regizoarea si scenarista Lee Kyoung-mi revine la 8 ani de la productia sa de debut, "Crush and Blush", ce i-a adus 2 premii, pentru Cel mai bun scenariu si Cel mai bun regizor debutant, cu un nou thriller captivant, "The Truth Beneath" (2016). Povestea luptei unei mame pentru gasirea fiicei disparute si aflarea adevarului a impresionat criticii de film din Coreea, ce au rasplatit productia cu numeroase premii. "The Truth Beneath" a castigat nu mai putin de 10 premii, avand parte si de 3 nominalizari. In rolul principal feminin straluceste Son Ye-jin, ce interpreteaza un personaj mai hotarat ca oricare altul interpretat in cariera ei. Personajul ei seamana cu cel din serialul "Shark", insa de aceasta data Son Ye-jin e cea care face legea, care ia taurul de coarne si se lupta cu toata lumea pentru a afla adevarul prin orice mijloace. Kim Ju-hyeok incepe tot mai mult sa se impuna in industria cinematografica coreeana, dupa ce a renuntat la show-ul de la KBS "2 Days and 1 Night". Dupa cateva roluri marunte ce au precedat "The Truth Beneath", in "Like for Likes" si "The Beauty Inside", in acest an a fost distribuit in rolul negativ din "Confidential Assignment" si in "The Tooth and the Nail", impresionand prin jocul sau. In "The Truth Beneath" e insa eclipsat de partenera sa de ecran, intregul scenariu construindu-se in jurul personajului lui Son Ye-jin, actrita cu care colaboreaza pentru a doua oara intr-un film. Productia nu a fost un succes de box-office, obtinand incasari de doar 1,9 milioane dolari.
Prima zi de campanie electorala in oraselul Daesan. Noh Jae Soon, un candidat independent pentru al 4-lea mandat in Adunarea Nationala candideaza in alegerile preliminare impotriva noii vedete a Partidului Coreea, Kim Jong Chan (Kim Ju-hyeok), fost prezentator tv. Castigatorul are ca si asigurat mandatul de deputat, in Daesan partidul rival nebucurandu-se de popularitate. De aceea, miza luptei este uriasa. Kim Jong Chan are o imagine publica ireprosabila: are o familie fericita: o sotie frumoasa, intelegatoare si buna gospodina, Yeon Hong (interpretata de Son Ye-jin), si o fiica cu note bune la gimnaziu, Min Jin. Dar in spatele acestui adevar se ascund multe alte adevaruri nestiute… Care incep sa iasa la iveala dupa ce, chiar din prima zi de campanie electorala, Min Jin, fiica familiei, dispare fara urme de acasa. Daca sotul incearca sa-si linisteasca sotia, spunand ca probabil Min Jin a fugit de acasa si ca in curand se va intoarce, instinctul de mama al lui Yeon Hong o indeamna sa reactioneze altfel. Indiferentã la implicatiile disparitiei fiicei sale pentru campania electorala a sotului ei, aceasta face totul public, iar politia incepe ancheta. Fara a putea avea incredere in cineva, Yeon Hong porneste in cele din urma de una singura in cautarea adevarului…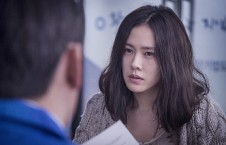 "The Truth Beneath" e un thriller construit dupa principiul unui joc de puzzle. Personajul central e sotia politicianului in devenire Kim Jong Chan, Kim Yeon Hong. Aceasta a acceptat sa se mute cu sotul si familia in oraselul Daesan, undeva pe coasta de nord-vest a Coreei, venind din provincia Jeolla, situata in sud-vestul Peninsulei. In Daesan s-a nascut fiica lor, Min Jin, si acolo a incercat sa-si cladeasca noua sa viata Yeon Hong. Dar anumite secrete ce tin de orasul ei de bastina ajung subiect de barfa in campania electorala a rivalului sotului ei, si nu fac decat sa alimenteze o adevarata paranoia ce se naste in mintea lui Yeon Hong in clipa in care fiica ei dispare fara urma. Ajunge sa suspecteze ca disparitia are legatura cu atacurile rivalului politic, dar si ca sotul ei ii ascunde ceva, in conditiile in care din motive ce tin de imagine acesta doreste sa nu anunte politia de disparitia propriei fiice. Fara a se putea sprijini pe cineva de incredere, si avand oamenii din stafful de campanie al sotului mereu reticenti la a face public cazul, Yeon Hong ajunge sa creada ca se afla in mijlocul unei conspiratii, ca toata lumea este impotriva ei si a adevarului, in special ca politistul desemnat sa preia cazul e un fan al rivalului politic al sotului ei. Drept urmare, decide sa porneasca de una singura pe urmele fiicei sale, pentru a afla unde este. O Son Ye-jin atat de hotarata, aproape dezlantuita, nu a mai putut fi vazuta pe ecran pana acum, astfel ca in ciuda faptului ca "The Truth Beneath" nu a fost un succes de box-ofice, pentru Son Ye-jin e cu siguranta un pas inainte in cariera, un pas spre roluri dramatice, serioase, cu incarcatura emotionala, primul pas fiind facut in aceasta directia cu rolul din "The Last Princess" de anul trecut.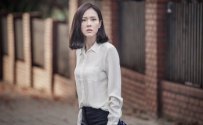 Povestea in sine e buna, finalul are rasturnari de situatie, ca toate thriller-urile ce se respecta, insa ce a tras in jos productia e modul in care e spusa povestea. Multe din piesele puzzle-ului sunt amestecate haotic in prima jumatate a filmului, exista momente in care nu intelegi mai nimic din ce ti se arata, si asta probabil din cauza ca regizoarea nu a permis publicului sa se acomodeze prea mult timp cu personajele, intrandu-se repede in actiune. In plus, personajelor principale li se adauga o multime de personaje secundare care iti solicita in mod nejustificat atentia, introduse in scena probabil pentru a te deruta, de dragul principiului "pistei false". La jumatatea filmului lucrurile iau o alta intorsatura, si din acel moment piesele de puzzle incep sa se lege, incep sa contureze o imagine de ansamblu, care, in mod genial, e completata cu ultima piesa la ultimul cadru din film, prin ultima replica rostita, care explica tot sensul scenariului. Desi e un film ce poate parea incalcit, "The Truth Beneath" are multe calitati care il recomanda, iar premiile castigate de Son Ye-jin pentru interpretare si de Lee Kyoung-mi pentru scenariu si regie il recomanda.
Traducerea si adaptarea au fost efectuate de gligac2002 (Asia Team) pentru asiacinefil.
Prezentare realizata de cris999 – asiacinefil