Home » DIVERSE
The Mimic (2017) – nu te încrede în ce auzi !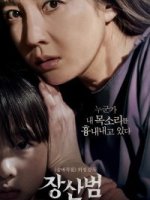 Hee-yeon (Yum Jung-ah) e mama unei fetite, Joon-hee, traversand o perioada critica dupa disparitia fiului ei Joon-seo in urma cu 5 ani. Ia medicamente antidepresive, sotul ei oferindu-i intreaga sustinere. Intreaga familie se muta in oraselul natal al mamei-soacre, Jangsan, ce sufera de dementa, in speranta ca aceasta isi va aminti ceva din momentul pierderii lui Joon-seo. La scurt timp de la sosirea in Jangsan, o serie de evenimente stranii incep sa se produca, toate avand legatura cu o pestera din apropiere, de unde sunete ciudate si personaje disparute incep sa isi faca simtita prezenta. Pe acest fundal, Hee-yeon da in padure peste o fetita de varsta fiicei sale, Joon-hee, pe care o ia peste noapte acasa. Tacuta initial, fetita pretinde ca s-a numi exact ca fiica lui Hee-yeon, Joon-hee. Hee-yeon se ataseaza de aceasta si o accepta in familie, in ciuda opozitiei sotului ei, care gaseste prezenta fetei in casa lui ca un lucru straniu. Nu peste mult timp, cei doi soti realizeaza ca fata are aceeasi voce ca fiica lor, si lucruri misterioase incep sa se petreaca…
A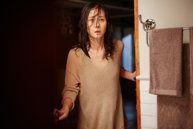 vand sloganul "Nu te increde in ce auzi !", "The Mimic", considerat de unii horror-ul coreean al anului 2017, e o misterioasa poveste scrisa si regizata de Huh Jung, regizorul si scenaristul care impresiona cu originalul sau film de debut "Hide and Seek" (2013). Daca in "Hide and Seek" explora misterul din spatele unui complex de apartamente marcat de disparitii neasteptate, in "The Mimic" acesta ne propune o cu totul alta poveste, mutata in decorul unei case dintr-o zona rurala linistita, in care se produc tot felul de evenimente stranii odata cu aparitia unui musafir neasteptat in familie. Yum Jung-ah (The Old Garden, A Boy Who Went to Heaven) interpreteaza rolul unei mame depresive ce si-a pierdut fiul in urma cu 5 ani, ce trebuie sa aiba grija de fiica si mama ei soacra bolnava de dementa, luptandu-se cu acceptara ideii ca fiul ei nu mai este. Pentru interpretarea sa, actrita a avut parte de 2 nominalizari, la premiile Grand Bell si Blue Dragon din acest an. Park Hyuk-kwon (A Taxi Driver, The Mayor) interpreteaza rolul unui tata intelegator, ce incearca sa isi incurajeze sotia sa mearga mai departe si sa accepte pierderea fiului ei. Pentru rolul interpretat,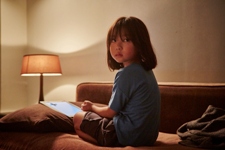 actorul a avut o nominalizare (Cel mai bun actor intr-un rol secundar la prima editie a Premiilor Seul). Surpriza vine de la actrita copil Shin Rin-ah (pe care ne-o aminitm din rolurile din "Memoir of a Murderer" si "The Last Princess"), ce interpreteaza excelent rolul unei fetite tacute aparute de niciunde, in jurul careia planeaza o mare doza de mister. "The Mimic" a avut parte de 4 nominalizari, obtinand incasari uriase pentru un horror, la box-office, nu mai putin de 9,4 milioane de dolari. A fost, practic, primul horror sud-coreean ce a depasit un million de spectatori in salile de cinema in ultimii 4 ani, de la Killer Toon (2013), ce detinea aceasta pozitie anterior. Filmul a fost vandut in nu mai putin de 122 de tari inaintea premierei din Coreea, ceea ce e un adevarat record. Scenariul s-a inspirat dintr-o legenda urbana coreeana, cea a tigrului din Jangsan, o creatura cu blana alba si colti ascutiti ce momeste oameni pe muntele Jangsan prin sunete ce se aseamana cu tanguitul unei femei, iar apoi ii mananca. "The Mimic" atrage nu doar prin povestea sa misterioasa ci si prin incarcatura emotionala aparte ce o are, atipica genului horror. Aceasta a fost de altfel cheia succesului productiei, iubirea materna traita la intensitate maxima reusind sa cucereasca sufletele multor spectatori care poate nu agreeaza neaparat genul horror.
Traducerea si adaptarea au fost efectuate in premiera in Romania de gligac2002 (Asia Team) pentru asiacinefil.
Prezentare realizata de cris999 – asiacinefil