Home » DIVERSE
The King's Case Note (2017) – Lee Sun-kyun, Sherlock Holmes de Joseon la primul sãu rol de epocã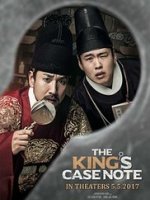 Productiile autohtone de epoca de aventura au prins foarte bine in ultimii ani in Coreea, multe dintre ele fiind succese de box-office (The Grand Heist, cele 2 filme Detective K, Pirates, Seondal: The Man Who Sells The River). Cu cel putin 2 filme de gen pe an lansate pe piata, tematica a inceput deja sa abunde in clisee, singura atractie a lor devenind modul in care actorul din rolul principal reuseste sa se ridice la nivelul pretentiilor publicului de la astfel de personaje. Iar pretentiile sunt tot mai ridicate in conditiile in care protagonistul acestui gen de filme trebuie sa ramana in tiparul clasic al personajului: hilar, cu o inteligenta aparte in masura a pacali vigilenta tuturor. Kim Myung-min, Cha Tae-hyun sau chiar Kim Nam-gil au reusit sa intre in pielea acestor personaje fara prea mare efort, iar in acest an a venit randul unui alt actor de top sa debuteze intr-un asemenea rol. E vorba de Lee Sun-kyun, care cu aceasta ocazie debuteaza intr-un film de epoca, pana in prezent, in cei 16 ani de cariera, acesta aparand in roluri mai mult sau mai putin complexe romantice, de politist sau parinte in filme ca "A Hard Day", "The Advocate: A Missing Body", "Helpless" sau "All About My Wife". Simpaticul actor Ahn Jae-hong interpreteaza rolul partenerului lui de aventuri, acesta fiind vazut recent in "Fabricated City". Cunoscut in special pentru roluri secundare marunte, cu siguranta prestatia din actuala productie il va propulsa pe viitor in cariera si vom mai auzi despre el. "The King's Case Note" e regizat de Moon Hyun-sung (ce debuta in 2012 cu "As One"), fiind filmat in decursul a 4 luni in urma cu un an. Scenariul are la baza niste benzi desenate omonime publicate in 2012. Spre deosebire de alte productii de gen lansate in anii trecuti, "The King's Case Note" a performat sub asteptari la box-office, obtinand incasari de doar 11,3 milioane dolari (spre exemplu, "The Anarchist from Colony", un film mult mai sobru si cu un buget mult mai mic a strans peste 15 milioane dolari).
Yun Yi Seo (Ahn Jae-hong) primeste marea veste: va fi primit ca scrib personal al Regelui Joseonului in Palatul Regal. Emotiile il coplesesc, pregatirea pentru prima intalnire cu cel pe care urma sa-l slujeasca sunt asidue, pentru a iesi totul cum trebuie, doar ca intalnirea decurge cat se poate de prost pentru el. Intalneste un rege Yejong (Lee Sun-kyun) extrem de hotarat, deschis si exigent, care de cum il vede il si testeaza. Memoria vizuala e cea care il salveaza pe noul istoric regal, care trece testul Regelui si se trezeste membru tocmai in Tao Guang, o organizatie secreta a Regelui. Devenit scribul de incredere al acestuia, primeste ordin ca niciodata sa nu se afle la mai mult de 5 pasi distanta de Rege. Astfel, Yi Seo ajunge sa cunoasca adevarata natura a Regelui si statutul sau real in raport cu ministrii uneltitori din Guvern. Tara cunoaste o veritabila criza in momentul in care evenimente stranii incep sa se produca, iar mesajul ascuns din spatele lor e indreptat in mod direct impotriva Regelui. Nepotul Regelui, Printul Ja Seong, desi copil, e rapit de Factiunea rivala, ce intentioneaza sa-l detroneze pe Rege si sa-l inscauneze pe acesta Rege marioneta. E momentul in care Regele decide sa porneasca intr-o croaziera prin tara impreuna cu scribul lui… desigur, cu o misiune ascunsa.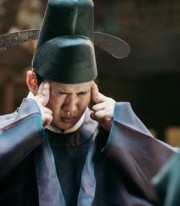 La primul sau rol intr-un film istoric, Lee Sun-kyun il interpreteaza cu umor si acuratete pe cel de-al 8-lea monarh al dinastiei Joseon, Yejong. Viata acestui monarh a fost foarte putin reflectata in productii de televiziune, doar doua seriale zugravindu-l pana in prezent, "The King and I" si "Queen Insoo". Acest lucru se datoreaza si faptului ca a avut o viata foarte scurta, stingandu-se la doar 19 ani. Lee Sun-kyun, desi interpreateaza la 42 de ani un monarh mai tanar cu mai bine de 20 de ani, reuseste sa surprinda foarte bine principalele trasaturi ale figurii istorice Yejong, asa cum au ramas consemnate de istorie. El ne este zugravit pe fundalul tulburarilor interne create de tendinta de crestere a puterii nobililor de la Curte, ce incearca sa transforme institutia monarhiei inr-una simbolica, dupa moartea tatalui lui Yejong, Sejo, si a fratelui mai mare al acestuia, Ui Gyeong, care ar fi trebuit sa mosteneasca tronul. Filmul are in centrul sau rebeliunea generalului Nam, principalul eveniment din scurta domnie a lui Yejong ce a durat cu putin peste 1 an de zile. Lasand la o parte evenimentele istorice si tragismul vietii acestui monarh, "The King's Case Note" este inainte de toate un film de aventura, cu mult umor si multa spectaculozitate. Lee Sun-kyun are o chimie aparte cu "supusul" sau scrib Ahn Jae-hong, formand un cuplu hilar, bine sudat pe ecran, un fel de Sherlock Holmes cu al lui bun prieten Watson porniti intr-o noua aventura. Personajele istorice sunt reale, la fel si unele evenimente de fundal, insa nu trebuie sa uitam nici un moment ca avem in fata o productie comerciala inspirata dintr-o manhwa, in care fictiunea ocupa un rol important. Ca si in "Detective Dee", celebra productie chinezeasca, scenaristul a introdus in poveste lucruri misterioase, dand astfel de lucru celor doi detectivi de ocazie din Joseonului secolului XV. Iar ocaziile de a rade de aventurile lor nu vor intarzia sa apara.
Un film de aventura atractiv si placut, a carui coloana sonora e asigurata de Kim Tae-seong (specialistul in muzica orchestrala pentru filme istorice, avand la activ coloana sonora a unor filme precum "The Admiral: Roaring Currents" sau "War of the Arrows"), si care nu da gres in ceea ce-si propune.
Traducerea si adaptarea au fost efectuate in premiera in Romania de lasedan si gligac2002 (Asia Team Romania) pentru asiacinefil.
Prezentare realizata de cris999 – asiacinefil