Home » DIVERSE
The Great King, Partea a 5-a: Bae Yong-joon, regele încoronat al serialului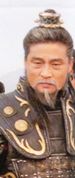 Unul din personajele indragite ale serialului, caruia i s-a dat viata intr-o maniera ireprosabila, a fost generalul Go, interpretat de Park Jung Hak. Sfarsitul eroic al acestuia si al generalului Heuk Gae au reprezentat unul din cele mai emotionante momente ale sfarsitului serialului. Cine a vazut serialul Kingdom of the Winds, cu siguranta si-l aminteste pe siretul Sagu, Seful Sfetnicilor lui Daeso. Dupa un rol eminamente pozitiv, cum a fost cel din The Great King, Park si-a demonstrat uriasul talent in Kingdom of the Winds, avand o partitura mult mai dificila de interpretat, un personaj mai complex decat cel al parintescului general Go. In prezent, Park, in varsta de 45 de ani, a fost distribuit in serialul "Strike Love" ("Alien Baseball Team") alaturi de interpretul lui Ho-Gae, care tocmai s-a terminat de difuzat la televiziunea coreeana.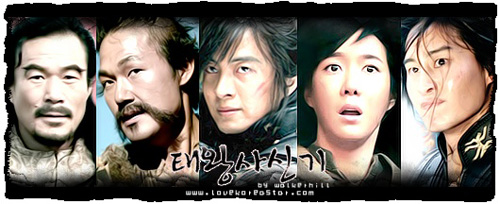 Dar poate cel mai indragit personaj al serialului a fost Bae Yong-joon, interpretul lui Dam-duk. Putini il cunosc in Romania, poate doar fanii inraiti ai serialelor coreene. Cu toate acestea, editia online a unei publicatii centrale din Romania publica, in octombrie 2004, un articol, sub titlul: "Femeile japoneze innebunite dupa un actor sud-coreean", pe care il vom reda in cele ce urmeaza:
"Zece femei japoneze, majoritatea in varsta, au fost ranite usor, ieri, la Tokyo, in aglomeratia creata in jurul unui tinar actor de televiziune sud-coreean, Bae Yong-Joon, devenit in acelasi timp sex-simbol si emblema a apropierii dintre cele doua tari, transmite AFP, citata de Mediafax. Imbulzeala creata nu a fost pe gustul starului, prezentat in Japonia drept "printul surasului". Bae si-a anulat doua intalniri cu admiratoarele spre marea dezamagire a acestora. O mie de femei s-au adunat in fata hotelului din Tokyo unde actorul este cazat incepand de joi, sperand sa-si vada idolul. Ele s-au imbulzit in jurul masinii lui Bae Yong-Joon cand acesta se ducea la o expozitie de fotografie care ii era consacrata.

"Din nefericire, nu mai sunt atat de tinere si au fost calcate in picioare de multime, unele au cazut si s-au lovit", a explicat un purtator de cuvant al politiei. Nimeni nu a fost insa ranit grav. Incidentul a fost prezentat in deschiderea stirilor de dupa-amiaza ale respectabilei televiziuni publice NHK. In varsta de 32 de ani, Bae a avut parte vineri de o primire deliranta in Japonia. A fost asteptat la aeroport de 5.000 de femei, majoritatea trecute de 40 de ani, care au tipat si au plans la vederea sa. Sosirea actorului a fost transmisa in direct de televiziunea nipona. Actorul sud-coreean, care efectueaza un turneu promotional in arhipelag, a devenit super-vedeta in Japonia ca urmare a difuzarii, anul trecut, a unui serialul foarte romantic intitulat "Sonata de iarna". Tanarul si frumosul actor a dat peste cap stereotipurile japoneze despre coreeni, care nu erau prea agreati. Actorului i se datoreaza chiar lansarea pachetelor turistice pentru celibatari, cu destinatia Coreea de Sud. (sursa: Ziua online).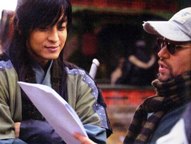 Aceasta se intampla in 2004, dupa "Winter Sonata", mega-succesul coreean care l-a propulsat de Bae in randul marilor staruri coreene ale momentului. Au urmat, apoi, 2 filme de succes, "Untold Scandal" si "April Snow", iar in 2007 acest rol in serialul "The Great King" care a pus cireasa pe tort. Starul, in prezent in varsta de 37 de ani, are studii efectuate in intregime in Coreea. Are o sora mai mica, si, cum a considerat ca nu are rost sa se ascunda de presa, datorita faptului ca aceasta tot timpul e cu ochii pe el, Bae a recunoscut public faptul ca are si o prietena. Insa presa a dezvaluit ca relatia dintre acestia nu ar fi fost chiar roza, motiv pentru care actorul a evitat, din acel moment, sa ma vorbeasca sau sa ofere informatii despre viata lui sentimentala. Totusi, se pare ca acesta nu este nici in prezent casatorit. Asta cu toate ca o vreme presa a speculat ca actorul s-ar intalni in secret cu Lee Ji Ah, interpreta lui Sujini din The great King, care e reprezentata de agentia lui proprie.In final, Bae a negat ca femeia din pozele ce constituiau dovada ar fi fost Lee Ji Ah. Actorul, de religie romano-catolica (intr-o tara in care majoritatea populatiei e atee) este pasionat de fotografie si arta ceramica, fiind recent numit custode onorific al unui muzeu de arta ceramica din Japonia. In timpul liber practica golful si se delecteaza cu jocuri pe calculator.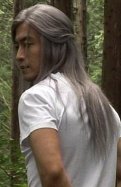 Bae este, insa, si o vedeta cu un ascutit simt al afacerilor. Este proprietarul BOF, o agentie de impresariere a tinerilor actori coreeni, multi dintre acestia fiind lansati in seriale datorita faimei agentiei sale, uneori jucand alaturi de star in seriale. Conform surselor media coreene, Bae Yong-joon este cel mai bogat actor din industria filmului coreean. La acest statut au contribuit nu atat cota sa de piata (care este foarte ridicata), cat si afacerile sale. Banii castigati de pe urma prestatiilor sale de succes i-a investit in afaceri profitabile si in reclame, nu de putine ori marile companii de publicitate din Coreea si Japonia incheind contracte fabuloase cu acesta pentru reclame de cateva secunde. Japonia este ca si a doua casa a lui Bae, aici fiind extrem de popular in special printre femei. Acesta a incercat sa profite de pe seama popularitatii sale intr-o tara straina si si-a deschis un restaurant, unde aduce un mare serviciu tarii sale de origine, promovand alimentatia traditionala coreeana in Japonia. Recent a fost inclus in comisia pentru promovarea mancarurilor traditionale coreene in lume, aceasta fiind doar una din caile oficiale de raspandire a traditiilor coreene in Asia si in lumea intreaga. Toate acestea fac parte dintr-o strategie guvernamentala ce urmareste imbunatatirea si raspandirea imaginii Coreei in afara granitelor ei, in acest sens actorul fiind deseori vazut la Casa Albastra, avand intrevederi cu presedintele Coreei. Intr-unul din articolele recente, chiar relatam pe site-ul nostru faptul ca, inaintea vizitei presedintelui coreean in Japonia, acesta a avut o intalnire de taina cu Bae.
Alte lucruri interesante despre Bae Yong-joon si impactul acestuia asupra fanilor serialului vom prezenta in ultimul episod al acestei serii de articole. Vom vedea cum Bae a reusit sa lanseze o adevarata isterie la nivel national in Coreea si in intreaga Asiei, dar si cum Bae a influentat destinul si succesul serialului.
VA URMA
Articol realizat de cris999 (c) asiacinefil.com, cu sprijinul lui maman_12003.