Home » DIVERSE
The Chosen: Forbidden Cave (2015) – despre exorcism şi posedare în Coreea de Sud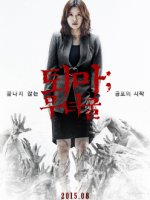 Regizorul coreean Kim Whee, cel care in 2012 debuta cu excelentul thriller "The Neighbors", a revenit anul trecut cu o noua poveste cam din acelasi domeniu, "The Chosen: Forbidden Cave". Acelasi Kim Whee a adaptat si scenariul, ce are la baza romanul "Moonyeogool" publicat in 2010 de Shin Jin-O. O coincidenta stranie: filmul, ce are un subiect similar cu cel din "The Vatican Tapes", a avut premiera mondiala la Festivalul BiFan pe 24 iulie 2015, in timp ce productia americana amintita a avut premiera exact in aceeasi zi pe teritoriul Statelor Unite. Filmul, ce avea titlul initial de "Exorcistul", este o fictiune plasata in zilele noastre despre un caz de posedare in Coreea de Sud. Poate suna ciudata o asemenea tema intr-o tara in care aproape jumatate din populatie s-a recunoscut atee, insa armele de lupta impotriva Raului vor proveni atat din samanismul coreean (descantece si instrumente cu puteri asa-zis magice) cat si din crestinism (Biblia). In fapt, cineastii sud-coreeni nu fac decat sa se inscrie in trendul popularelor filme horror despre spirite si posedari ce fascineaza de cativa ani si care au trecut de mult granitele Hollywoodului. Specificul sud-coreean e dat de elementele de mitologie si saamanism, combinate cu tehnici moderne si efecte interesante. Kim Sung-kyung din "We Are Brothers" si "The Deal" apare in rolul unui psihiatru cu capacitati de tamaduitor spiritist, ajutat de mai tanarul sau colaborator mediu, interpretat de Kim Hye-seong, la ultimul rol inaintea incroporarii. Desi nu a avut o cariera extraordinara in ultimii ani, Kim Hye-seong a capatat o oarecare notorietate dupa aparitia in serialul "Kingdom of the Winds". Rolul principal feminin e interpretat de Yoo-sun (Gabi, Never Ending Story).
Specialistul in psihiatrie Shin Jin-myung e un doctor psihiatru si un profesor reputat, expert in cazuri de posedare. Asistentul sau mai tanar, Ji-kwang, e un mediu cu capacitati supranaturale, ce poate, prin telepatie, sa ia legatura cu lumea spiritelor, fie ca e vorba de persoane aduse in stare de hipnoza sau de persoane decedate recent. Intr-una din zile, doctorul Shin primeste pe e-mail un mesaj cu o fotografie misterioasa a aunui tablou, de la un prieten, Ju-yeol, alaturi de care a activat ca medic militar in trecut. Acesta ii solicita un consult, pentru el si sotia sa. La nici o zi de la primirea mesajului, doctorul Shin afla ca prietenul sau a sfarsit tragic intr-un accident de masina, in timp ce sotia lui, Keum-ju, aflata pe locul din dreapta, a scapat cu doar cateva zgarieturi. Participand la funeralii, doctorul o cunoaste pe Keum-ju, proprietara unei galerii de arta si mama unei fetite mici, al carei comportament il pune pe ganduri. In scurt timp constata ca femeia are stari ciudate, din care cand isi revine nu mai stie ce anume s-a intamplat. Cu ajutorul unei producatoare de documentare si al asistentului sau, doctorul Shin incearca sa desluseasca misterul din spatele acestui caz, folosindu-se de abilitatile sale profesionale.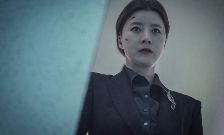 "The Chosen: Forbidden Cave" se departeaza de tipicul altor filme de gen coreene ale ultimilor ani. Lipsit de momentele de teroare ale unor elevi speriati de cine stie ce blesteme planeaza asupra unui loc sau de prezenta spiritelor razbunatoare cu par lung care aduc cu ele suspansul, filmul are o abordare diferita, mult mai stranie si mai axata pe elemente de mitologie decat orice horror obisnuit coreean. Prima parte a filmului combina psihiatria cu exorcismul, rezultand un fir epic destul de captivant, in special ca misterul e intretinut printr-o serie de evenimente supranaturale ce-si fac loc in intriga. Keum-ju are un comportament destul de bizar, iar in momentul in care aceasta isi incepe terapia, fiind supusa unei sedinte de hipnoza, doctorul Shin constata lucruri surprinzatoare. In partea a doua, scenariul devine mai mobil, implicand noi personaje in firul epic si schimband decorul atat fizic cat si ca spatiu temporar, alternand flashback-urile cu evenimente din prezent. De aceasta data, decorul mirific al insulei Jeju e invaluit de misterul unor evenimente reale petrecute in trecut, ale caror consecinte reverbereaza pana in prezent. Apelul la un eveniment tragic din trecutul Coreei aduce o nota de profunzime scenariului, dand filmului un accent realist neasteptat pentru un film horror.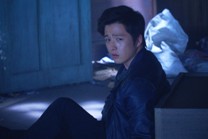 Avand toate ingredientele de care are nevoie un horror misterios plin de elemente supranaturale, "The Chosen: Forbidden Cave" ofera o tensiune decenta si ceva mai mult decat spaima gratuita indusa spectatorilor. O poveste reala tragica e impletita inteligent in fictiune, transmitand o pagina intunecata a istoriei insulei de care putini stiu. Desi e realizat cu un buget redus, filmul e de o calitate superioara multor horror-uri coreene recente, dovedindu-se o incursiune interesanta si palpitanta in spirala genului "exorcism", ce incepe sa prinda tot mai mult contur in Coreea. Pentru o comparatie pertinenta, asteptam aparitia lui "The Priests", un film coreean similar ca tematica, dar care a avut si un buget mai mare, si o distributie pe masura, productie ce s-a lansat in Peninsula in toamna anului trecut.
Traducerea si adaptarea au fost efectuate in premiera in Romania de gligac2002 (Asia Team) pentru asiacinefil.
Prezentare realizata de cris999 – asiacinefil