Home » DIVERSE
The Adventurers (2017) – Andy Lau vs Jean Reno într-o spectaculoasã aventurã europeanã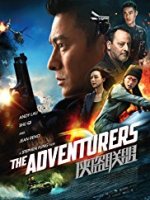 Cunoscutul actor, regizor, scenarist si producator Stephen Fung (Tai Chi 0, Tai Chi Hero, House of Fury) da din nou lovitura cu cea mai recenta productie a sa, "The Adventurers". E drept, o lovitura mai mica decat precendentele sale doua productii, "Tai Chi 0" si "Tai Chi Hero". Avand la dispozitie un buget destul de ridicat pana si pentru un film chinezesc (22,6 milioane dolari), Stehpen Fung a obtinut cu "The Adventurers" incasari de 37,3 milioane dolari. Productia a fost filmata in intregime departe de China, in Franta si Republica Ceha, tari in care se desfasoara intreaga actiune. Andy Lau si Terence Chang au contribuit la productia acestui film, ce a fost greu incercat in momentul in care cei doi protagonisti propusi, Feng Shaofeng si Zhang Tianai s-au retras. Fung a propus cooptarea a doi actori stelari, ce au acceptat imediat, e vorba de Andy Lau si Shu Qi. Andy Lau, un veteran al filmelor din Hong Kong (56 de ani), e din nou sclipitor intr-un rol de actiune, in timp ce Shu Qi, protagonista feminina, a devenit sotia regizorului Stephen Fung cu doar cateva zile inaintea incheierii filmarilor in septembrie 2016. Jean Reno s-a alaturat acestei distributii, in clasicul rol al unui politist ce nu face compromisuri. Eric Tsang, Tony Yang si Zhang Jingchu completeaza o distributie de zile mari, a unui film plin de actiune si aventura, presarat cu doze bune de umor.
In timpul unei spargeri la comanda unui interlop pe nume Kong (Eric Tsang), lucrurile nu merg cum trebuie, iar Zhang Dan (Andy Lau), care tocmai reusise sa sustraga de la Louvru "Ochiul Padurii", un pretios colier, e jefuit la randul sau si lasat nu doar fara colier, ci si fara cunostinta, fiind usor capturat de inspectorul Pierre Bissette (Jean Reno). Dupa 5 ani de inchisoare in Franta, Zhang e eliberat, si, in ciuda avertismentului inspectorului Pierre, specializat in jafuri internationale, ca va fi cu ochii pe el, acesta revine la vechile practici. Cu un scop clar: sa afle cine l-a tradat si i-a rapit 5 ani din viata. La comanda lui Kong, pune la cale furtul unui alt colier, "Aripile Destinului", chiar in timpul Festivalului de la Cannes, Piesa apartinea unei actrite asiatice stabilite in Franta, si impreuna cu "Ochiul Padurii" sustras cu 5 ani in urma si cu "Funia Vietii", aflata in posesia unui colectionar privat, cele 3 formau colierul GAIA, o salba daruita de Imparatul Spaniei Imparatului Chinei in secolul XVII. Pentru a intregi colierul GAIA, Zhang isi creeaza o noua echipa de hoti profesionisti, care cu ajutorul tehnologiei si gadgeturilor de ultima ora incearca sa il ajute. Doar ca pe urmele lor se afla neobositul inspector Pierre, care le va face viata grea…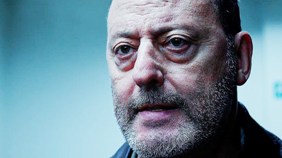 Am putea spune despre "The Adventurers" ca este un "The Thieves" coreean la indigo realizat de chinezi, insa paradoxul e ca desi vorbim de o productie chinezeasca, intreaga lui actiune se petrece in… Europa. Doar jumatate din film e vorbit in chineza, restul in engleza, si putin in rusa si in franceza, astfel ca senzatia ca urmaresti o productie occidentala e puternica. Iar aceasta e accentuata de calitatea de ansamblu a productiei, la care a contribuit decisiv un regizor de imagine… american, Shane Hurlbut, ce a filmat si filme precum Into the Blue, Terminator Salvation, Deadfall sau Need for Speed. Cu toate ca scenariul a mai fost vazut in multe alte filme de gen, pentru amatorii genului de filme cu spargeri, urmariri si adrenalina nu poate fi decat o delectare. Andy Lau inca face fata cu succes in roluri de infractori, ce ii vin ca o manusa (ca si cele de om al legii, de altfel), in timp ce Jean Reno, veteranul filmului francez si european, ajuns aproape de 70 de ani, ce alt rol putea interpreta daca nu al unui politist incomod, artagos si perspicace ce nu abdica de la principiile sale pana cand nu pune mana pe raufacatori. Foarte placut duelul de la distanta intre cei doi mari actori, intreaga echipa din distributie contribuind din plin la succesul de ansamblu al povestii. Cu scene de actiune excelente si efecte vizuale ce tin de filmele SF (ne referim aici la gadgeturile fanteziste de care se folosesc spargatorii pentru a-si duce la indeplinire misiunile, ce par evadate din filme sf), cu un scenariu punctat de momente de umor bun, "The Adventurers" e un antrenant film de aventuri prin Europa ce-si atinge din plin scopul de a oferi 100 de minute de relaxare in compania unor actori de top.
Traducerea, adaptarea si timingul manual au fost realizate in premiera in Romania de lasedan si gligac2002 (Asia Team) pentru asiacinefil.
Prezentare realizata de cris999 – asiacinefil