Home » DIVERSE
Secret (Secret Love) (2013) – un nou serial captivant tradus de Asia Team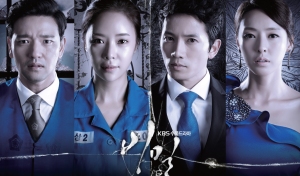 Toamna aceasta, producatorii k-dramelor iar "s-au inteles" sa ne ocupe timpul liber cu productii de calitate, atat sub aspectul scenariilor cat si al distibutiilor. Nu stii la ce sa te uiti mai intai… nimic nu-i de lasat deoparte! Asa a aparut, discret, un singur cuvant: "BIMIL" (SECRET). Ce se ascunde in spatele lui? O poveste ce debuteaza vijelios, in plina forta, direct cu punctul culminant si un cvartet de actori care te tin cu ochii lipiti de ecran (monitor). Suntem repede intodusi in atmosfera celor doua stiluri de viata ale personajelor, regizorul Lee Eung-Bok, specializat mai ales pe seriale inspirate din lumea adolescentilor (Dream High, Dream High 2, School 2013) dovedind ca poate aborda si un alt gen cu aceeasi maiestrie specifica regizorilor sud-coreeni de k-drame. Astfel, regasim stilul de viata al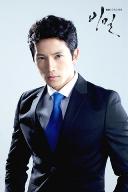 fiului chaebol, Jo Min Hyeok, plictisit de joaca si de toate mofturile implinite mult prea repede, dornic de actiune si neprevazut, interpretat de – ghiciti cine? – Ji Sung (Kim Su-ro, Protect the Boss, All In si Beautiful Days). La polul celalalt, sarac si studios, dorind sa implineasca visul parintesc al justitiarului incoruptibil, Bae Soo-Bin (Dong Yi, 49 Days, Painter of the Wind), ca procuror Ahn Do Hoon. Acesti doi barbati se vor infrunta pe terenul alunecos al convenientelor sociale, pentru putere, bani si cele doua femei care le starnesc pasiunile: Hwang Jung-Eum (Can You Hear My Heart) in rolul lui Kang Yoo-Jung – clasa de mijloc, muncitoare neobosita, vesela si mereu optimista, gata de sacrificiu pentru familie, ii croieste si ocroteste cariera iubitului sau Do Hoon. In antiteza, splendida Lee Da-hee in rolul Shin Se-Yeon-ei, delicata pictorita, fiica de politician, si ea determinata sa-si puna toata puterea banului si a influientelor, in sprijinul omului iubit, Min Hyeok, tocmai pentru ca el e un neispravit.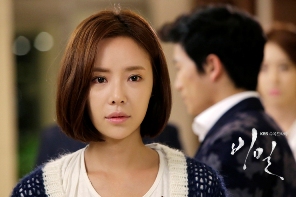 Din cauza unui accident petrecut intr-o noapte vijelioasa, chiar in preajma implinirii visului lui Ahn Do Hoon, destinele celor patru personaje se impletesc in mod bizar. Veriga ce-i leaga e victima accidentului, tanara Seo Ji Hee, fosta iubita, insarcinata, a fiului chaebol, gonita de familia aristocrata. Do Hoon si Yoo Jeong se intorc de la localul ce le-a gazduit cererea in casatorie si, din cauza ploii, lovesc resturile unui santier pe sosea. Ascunsa intre ramasitele lucrarilor, o persoana e lovita si Do Hoon (viitor om al legii) se teme de consecinte si-o ignora, lasand-o sa moara in ploaie. Definitiv devotata, Kang Yoo Jeong se autodeclara autoarea accidentului si a uciderii si-si asuma ispasirea pedepsei pentru a salva cariera vinovatului, a carui mare slabiciune, va fi SECRETUL. De aici incolo, lucrurile o iau razna definitiv. Min Hyeok urmareste razbunator cea mai crunta pedeapsa pentru faptasa, dar nu e nici pe departe la fel de crud ca logodnicul ce se simte sub permanenta amenintare a adevarului. Si secretele se inmultesc. Pentru a inrautati situatia, logodnica Se Yeon, total ignorata de iubitul prea legat de trecut pentru a-i vedea sentimentele, se decide sa dea apa la moara parvenitului om al legii. Si asa, urmaritorul obsedat devine personaj pozitiv si aflam ca toate nenorocirile se datoreaza FRICII. Frica de adevar, de consecinte, de asumarea raspunderii.Frica de aflarea SECRETULUI.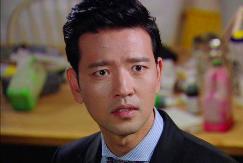 Serialul a inceput modest, cu un rating de 5,5, lucru probabil datorat numeroaselor oferte de seriale care mai de care lansate odata cu venirea toamnei pe principalele canale tv coreene. Insa treptat, scenariul plin de surprize si interpretarea de calitate a protagonistilor au dus la ratinguri constant in crestere, in prezent serialul ajungand la 14% (dupa unele statistici avand chiar 18% la episodul 10). Pe langa interpretarea protagonistilor, e de remarcat aparitiile cunoscute din roluri secundare, personaje fara de care parca povestea ar fi lipsita de sare si piper. Fara politicieni corupti, afaceristi verosi, mame vitrege, secretari obedienti, parinti cu lipsuri, puscariase prietenoase si oameni de toata mana, drama protagonistilor n-ar avea nici un farmec. O poveste superba, care ne va tine fara indoiala cu sufletul la gura pana la finalul sau.
Traducerea serialului a fost efectuata in premiera de Adela S.(aflata la debut in cadrul Asia Team – episoadele 1-8) si Claudia si Adina (episoadele 9-16).
Prezentare realizata de iulianatotu – asiacinefil.com