Home » DIVERSE
Secret (Himitsu) (1999) – o poveste fantezistã sensibilã scrisã de apreciatul Keigo Higashino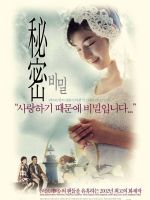 "Secret" (1999) e una din productiile apreciate ale veteranului japonez Yojiro Takita, in prezent ajuns la 62 de ani. Cu o cariera in lumea filmului in care a debutat la sfarsitul anilor '70 ca asistent de regie, Takita a inceput propriu-zis sa regizeze in colaborare cu studiourile Nikkatsu cu mai multe productii "pinku" cu buget redus, iar un deceniu mai tarziu, in 1986, devenea popular odata cu comedia "No More Comics Magazines !", un film apreciat si de critici. Au urmat mai multe filme comerciale gustate de publicul larg, iar "Secret" din 1999 avea sa deschida calea spre succes a unui regizor ajuns la apogeul carierei si maturitatii artistice odata cu "Onmyoji" (2001). Productia a fost un fulminant succes la nivel international, aducand regizorului premiul supreme la Festivalul International de Film Fantastic de la Neuchatel. In 2003 a regizat un sequel, Onmyoji 2, dar si un cunoscut film istoric, "When the last sword is drawn". Dar marele succes al carierei lui Yojiro Takita a fost marcat in 2008 de productia "Departures", ce a adus Japoniei Premiul Oscar pentru Cel mai bun film strain, un an mai tarziu Academia Japoneza de Film acordandu-i premiul "Regizorul Anului" pentru "Departures".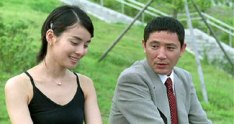 Revenind la anul 1999, "Secret" se doreste o fantezie cu accente de melodrama si putin umor, in care tot farmecul e dat de interpretarea protagonistei, actrita Ryoko Hirosue, cunoscuta din filme precum "Lingering Spirits", "Go, Masao !" "Goemon" sau "Departures". Aceasta face pereche cu actorul veteran Kaoru Kobayashi, cu 29 de ani mai in varsta ca ea, o adevarata legenda a filmului japonez (Midnight Dinner, Kamui). "Secret" a castigat 2 premii la Festivalul de Film Sitges (Spania), Cel mai bun scenariu si Cea mai buna actrita (Ryoko Hirosue). Mai trebuie spus ca scenariul are la baza un roman de mister scris de celebrul romancier Keigo Higashino, "Naoko". In varsta de 59 de ani, Higashino e unul din cei mai premiati scriitori japonezi contemporani, o mare parte a romanelor si nuvelelor sale fiind deja ecranizate (The Devotion of Suspect X, Graduation, Platinum Data, The Wings of the Kirin sau Broken fiind si subtitrate in premiera in romana de echipa Asia Team Romania). Filmul "Secret" a fost atat de apreciat incat in 2007, Vincent Perez a regizat un remake in limba engleza, "The Secret" ("Si J'etais Toi"), cu David Duchovny si Olivia Thirlby in rolurile principale.
Intr-o zi de primavara intr-o prefectura din zona muntoasa a Japoniei, Naoko Sugita si fiica ei Monami (Ryoko Hirosue) se indreapta spre casa unor rude, pentru a participa la o inmormantare. Insa autocarul cu care se deplaseaza cade intr-o prapastie dupa ce soferul adoarme la volan, declansandu-se o tragedie. Putinii supravietuitori sunt dusi la cel mai apropiat spital, unde ajung si cele doua, mama si fiica. La fata locului soseste si capul familiei, Heisuke Sugita (Kaoru Kobayashi), ce asista cu ochii lui la moartea sotiei sale. Doar ca in momentul mortii se produce un fenomen straniu, iar in timp ce sotia acestuia se stingea, fiica lui, Monami, isi revenea din coma. Mai mult decat atat, aceasta pretindea ca este… Naoko, ce tocmai murise. Bulversat de strania intamplare si de faptul ca fiica lui ii spune lucruri pe care doar el si sotia lui le stiau, Heisuke face cercetari si afla despre un caz similar petrecut in Franta, unde o fata in coma si-a revenit miraculos avand personalitatea unei femei ce murise in acelasi timp. Obisnuindu-se cu noua infatisare a sotiei sale, Heisuke decide sa pastreze acest secret cu aceasta. Doar ca Naoko trebuie sa intre in pielea fiicei sale si sa se adapteze la viata de studenta… Iar de aici apar o multime de incurcaturi…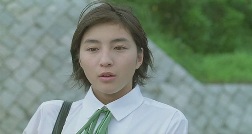 Fara a avea complexitatea si profunzimea unor filme similare realizate in ultimii ani, "Secret" reuseste sa imbine mai multe genuri intr-un mod placut, ocolind pe cat posibil tentatia de a cadea intr-o melodrama siropoasa. In ciuda faptului ca pe alocuri povestea e previzibila si simpla, spusa chiar cu unele stangacii, spectatorul fiind nevoit sa accepte niste explicatii prea putin lamuritoare pentru anumite lucruri paranormale petrecute, regizorul da viata povestii intr-un mod agreabil, pastrand mereu un ton optimist si o nota vesela. La o prima vedere povestea pare tragica, dar cu putina imaginatie se depaseste dramatismul si firul epic revine la normal, acceptand o situatie anormala ca obisnuita. Naoko, sotia lui Heisuke, revine la viata preluand controlul asupra trupului fiicei sale Monami. Dupa ce isi convinge sotul ca e sotia la care a tinut atat de mult dar care a parasit aceasta lume (cel putin… oficial), Naoko intra si la figurat in pielea fiicei sale, participand la cursuri la liceu si apoi la facultate. Fara a avea acordul fiicei sale, Naoko ii modeleaza destinul acesteia stiindu-i pasiunea pentru medicina. In plan personal, se nasc tot felul de situatii hilare, caci Naoko incearca sa ramana in paralel sotia fidela de altadata, fapt care pe segmentul de intimitate duce la niste situatii cel putin complicate. Dar poate fi pastrat acest secret si iubirea puternica a celor doi soti poate fi mentinuta in viata si in aceasta situatie ciudata ? Un film despre fidelitate conjugala, despre diferitele fatete ale iubirii si, desigur, despre conflictul intre generatii, totul spus intr-un ton optimist, in care fantezia permite si scuza orice. Cu o Ryoko Hirosue la inceputul ascensiunii sale, in forma maxima, si cu un Kaoru Kobayashi gingas si curtenitor, "Secret" ne ofera o experienta plina de sensibilitate si teme profunde, ce oscileaza intre iertare, ideea celei de-a doua sanse, a responsabilitatii si semnificatiile iubirii adevarate, a nemuririi ei.
Traducerea si adaptarea au fost efectuate in premiera in Romania de Elenas (Asia Team) pentru asiacinefil.
Prezentare realizata de cris999 – asiacinefil