Home » DIVERSE
Secret Forest (2017) – Cho Seung-woo şi Bae Doo-na pe urmele unui misterios criminal în serie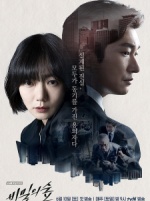 Procurorul Hwang Shi Mok (Cho Seung-woo) sufera in copilarie o operatie pe creier care il face sa nu mai simta nici o emotie, cu toate ca ramane rational. Rece si singuratic, acesta isi urmeaza drumul in viata si ajunge procuror. Dar Procuratura nu e locul "curat" la care visa, o multime de secrete iesind la iveala odata devenit procuror. In ciuda tentatiilor si mediului dominat de coruptie in care activeaza, Hwang reuseste sa-si pastreze integritatea morala, si ajutat de lipsa emotiilor. Neimplicarea in fapte de coruptie si crearea unei bune reputatii il propulseaza in cariera, iar inamicii nu intarzie sa apara. Prezent la locul unei crime, o cunoaste pe locotenent Han Yeo Jin (Bae Doo-na), o politista artagoasa si ambitioasa, cu care ajunge sa colaboreze. Scopul celor doi e simplu: eradicarea coruptiei din Biroul Procuraturii si rezolvarea unui complicat caz de crima in serie.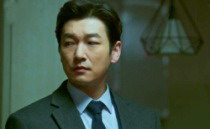 Serialul a fost in totalitate pre-produs inaintea difuzarii sale de postul tvN, in intervalul 10 iunie – 30 iulie 2017. Tinand cont de acoperirea acestui canal transmis prin satelit in sistem pay-per-view, ce are in jurul a 14 milioane de abonati, serialul nu a inregistrat ratinguri care sa permita o concurenta reala cu serialele difuzate de cei "3 mari", SBS, MBC si KBS. Totusi, de remarcat ca de-a lungul celor 16 episoade ale sale, a caror difuzare s-a incheiat in Coreea in urma cu 2 zile, "Secret Forest" a avut constant ratinguri de peste 4 %, atingand apogeul de 5,5 % la nivel national la episodul 12. Daca raportam aceste procente la cei doar 14 milioane abonati, rezulta un rating foarte bun pentru un serial de acest gen. Serialul a fost regizat de Ahn Gil-ho, cel care debuta in 2012 la timona lui "Rooftop Prince", de aceasta data colaborand cu scenarista Lee Soo-youn, cea care a regizat si scris scenariul recentului thriller de succes "Bluebeard". E primul scenariu pentru un serial de televiziune al lui Lee, si cu siguranta succesul obtinut de aceasta k-drama o va ajuta in cariera viitoare. Protagonistii serialului sunt Cho Seung-woo si Bae Doo-na, doi actori de prima mana ai filmului coreean, care au acceptat sa apara impreuna intr-un serial de televiziune tocmai datorita faptului ca acesta a fost pre-produs. Ar fi fost greu de crezut ca doi actori cu o agenda atat de incarcata ar fi acceptat sa stea la dispozitia echipei de filmare pe durata difuzarii serialului si sa lucreze sub presiune, asa cum e moda in industria serialelor de televiziune coreene.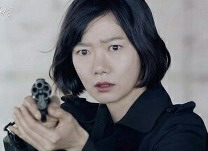 Cho Seung-woo il interpreteaza pe Kwang Shi Mok, un procuror singuratic ce actioneaza pe cont propriu intr-un Birou al Procuraturii in care musteste coruptia. Vede totul in alb si negru, si tot ce conteaza pentru el este dreptatea. Integritatea sa incepe sa fie pusa sub semnul intrebarii de cineva din umbra in momentul in care se implica intr-un caz de crima. Ajuns pe urmele unui criminal in serie, sfarseste intr-un labirint de mistere, din care trebuie sa iasa cu ajutorul locotententului Han ce o ajuta in caz. Bae Doo-na o interpreteaza pe locotenentul Han Yeo Jin, o politista onesta si extrovertita, absolventa a Academiei de politie, ce a pornit de jos, reusind in cele din urma se se impuna prin calitatile sale profesionale in divizia Crime Violente. Desi e de doar doua saptamani in pozitia de detectiv, e recunoscuta de veterani pentru indemanarea sa. In afara celor doi, alte personaje complica tabloul principal, dandu-i culoare. Lee Jun-hyuk interpreteaza un procuror chipes si de succes ce e urmarit tot timpul de complexul de inferioritate dat de trecutul sau dubios, in timp ce Shin Hye-sun (din "The Legend of the Blue Sea") interpreteaza o incepatoare cu un simt al mandriei puternic, ce de multe ori ii sta in drum, si care cu nerabdare incearca sa demonstreze ce stie.
Pe langa complexitatea personajelor, explorate in timpul investigatiilor ce le opereaza, serialul ne ofera si o multime de surprize, in momentul in care ajungi sa consideri o persoana demna de incredere trebuind sa constati ca de fapt aceasta are niste intentii ascunse care o determina sa fie intr-un anume fel. Jocul actoricesc de mare finite, venit de la niste actori cu experienta de peste un deceniu in cinematografia coreeana face serialul dramatic si inteligent deopotriva, cu multe momente tensionate si cu un suspans ce te indeamna sa urmaresti si urmatorul episod, pana la final. "Secret Forest" e o alternativa excelenta pentru toti cei ce s-au saturat de k-drame romantice plictisitoare sau de seriale istorice cu actori neexperimentati si pline de clisee. Vizionare placuta !
Prezentare realizata de cris999 – asiacinefil