Home » NOUTÃŢI
"Red Cliff part 2" vine mai devreme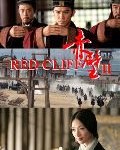 Sequel-ul la filmul "Red Cliff", o populara poveste de razboi transpusa pe ecran de John Woo, va avea premiera cu 15 zile mai devreme decat s-a stabilit initial. Compania nationala China Film Group Corp. (CFGC), distribuitoarea filmului, a luat aceasta decizie dupa discutii purtate cu directori de cinematografe din 6 orase, inclusiv Beijing si Shanghai, a anuntat Beijing News.
Prima parte a seriei, adaptata dupa romanul clasic chinezesc "Romance of the Three Kingdoms", a debutat in Asia in vara anului 2008, pe 10 iulie. Intr-o singura luna, sustine acest ziar, filmul a avut incasari de 320 milioane yuani, adica circa 46,8 milioane dolari. Purtatorul de cuvant al CFGC a declarat acestui ziar: "Sunt increzator ca a doua parte a acestui film va depasi incasarile primei parti la box-office".
A doua parte a filmului este regizata de acelasi John Woo, din distributie facand parte Tony Leung, Takeshi Kaneshiro si Zhang Fengyi. Povestea despre batalia de la Stancile Rosii din anul 208 e.n. a beneficiat de o investitie de 80 de milioane de dolari, jumatate din investitie fiind recuperata in prima luna de proietare in China. Partea a doua a filmului se va lansa oficial in China la 7 ianuarie 2008.
Articol realizat de cris999 © www.asiacinefil.com