Home » DIVERSE
Real (2017) – Kim Soo-hyun rãtãcind într-o realitate noir suprarealistã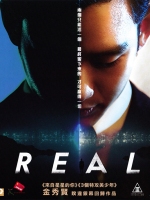 "Real" (2017) este genul de film in care orice investitie nu poate fi decat riscanta. Si asta pentru ca atunci cand spui "noir" si "suprarealism" si incerci asocierea acestor cuvinte cu industria coreeana de film, istoricul genului nu este prea ofertant sub aspectul succeselor anterioare. Filmele "noir" coreene investesc mult in imagine, insa neglijeaza total continutul, de unde si fiasco-ul total al genului. Cel mai recent film noir coreean, "Phantom Detective", de acum 2 ani, aducea in prim plan o echipa de actori tineri, cu Lee Je-hoon si Go Ara in lumina reflectoarelor, devenind filmul noir coreean cu cele mai mari incasari din istorie (10,2 milioane dolari). Producatorii lui "Real" s-au inspirat din acest succes si au incercat sa-i copieze reteta, chiar s-o imbunatateasca prin aportul unor actori veterani cu nume, distribuind in rolurile principale pe Kim Soo-hyun (starul unor k-drame precum "My Love From the Star", "The Moon Embracing the Sun" sau "The Producers") si Sulli (starleta venita din lumea k-pop-ului, al carei prim rol important pe marele ecran a fost acum 4 ani in "Fashion King" alaturi de Joo Won). Lor li se adauga in roluri secundare o multime de nume grele ale filmului coreean, precum Sung Dong-il, Lee Sung-min, Lee Kyoung-young sau Kim Hong-fa. In ciuda unui casting stralucit, filmul a fost un esec la box-office, nereusind, prin cele 3 milioane dolari obtinute, sa acopere costul investitiei, efecte speciale costisitoare crescand considerabil bugetul productiei (aproape 10 milioane dolari). Filmartile au durat si ele mult mai mult decat de obicei, aproximativ 5 luni, fiind realizate in "Paradise City" din Incheon. Scenaristul Lee Jung-sub (Romantic Island, The Perfect Couple, Lost in Love) trebuia sa regizeze productia, dar a renuntat in ultimul moment, fiind inlocuit cu un tanar regizor debutant, Lee Sa-rang, detinatorul companiei coreene ce a finantat productia si care a avut un rol cheie in atragerea investitiei chinezesti in film a "Alibaba Pictures".
Jang Tae-young (Kim Soo-hyun) e detinatorul unei companii de export cu radacini in lumea interlopa, ce se implica in preluarea unui cazinou. Este, practic, un gangster stilat, imbracat tot timpul la patru ace, tatuat pe corp, ce-i poarta urmele incaierarilor in care a fost implicat de-a lungul anilor. A facut si 3 ani de inchisoare pentru o crima. In prezent, acesta apeleaza la doctorul Cho (Lee Sung-min), un psihiatru, care promite ca-l poate ajuta in rezolvarea problemei sale. Jang sufera de tulburare de personalitate multipla, altfel spus in corpul sau exista doua ego-uri: unul al lui, de gangster violent ce are o relatie cu Song Yoo-hwa (Sulli), terapeuta de la clinica de recuperare a doctorului Cho, si altul al unui reporter de bizarerii, ce e mereu in cautarea de povesti probate vandute mai apoi presei si televiziunilor, ego ce colaboreaza cu Noh (Lee Kyoung-young), un fost detectiv. Doctorul Choi pune la cale un plan prin care celalalt ego al lui Jang sa fie ucis fara ca ego-ul gangsterului sa-si piara si el. Dar lucrurile scapa de sub control, iar celalat ego prinde viata intr-un trup nou, incepand o batalie intre adevaratul si falsul Jang…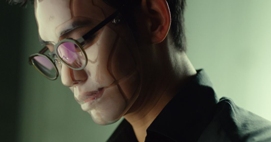 "Real" e un film indraznet pentru industria coreeana de film, fiind o experienta vizuala unica, atinsa partial pana acum doar de cateva filme (Lucid Dream, Secretly Greatly, Phantom Detective). Daca sub aspect vizual vorbim de unicitate si originalitate, efectele vizuale fiind de-a dreptul stralucite, filmul are serios de suferit cand vine vorba de scenariu. Firul epic este plin de lipsuri sau de elemente care in loc sa mareasca coeziunea dintre personaje, o micsoreaza, de multe ori povestea pierzandu-si coerenta. Violenta este deseori gratuita, de dragul spectacolului, iar unele scene nerecomandate minorilor nu sunt cenzurate, celebru fiind scandalul din vara lui 2017 al pozelor nud cu actrita Sulli ce s-au imprastiat pe internet, poze facute intr-o sala de cinema (mult zgomot pentru nimic, sau mai exact simplu marketing pentru a se atrage atentia asupra filmului). Kim Soo-hyun, care pana in 2019 isi va satisface stagiul militar obligatoriu, are o interpretare magistrala a unui personaj cu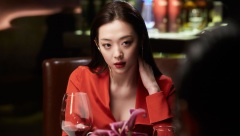 doua ego-uri diferite, avand un rol dublu solicitant. Sulli reuseste sa iasa din tiparul personajului copilaros si timid din "Fashion King", avand o interpretare indrazneata, in care incearca sa puna in valoare farmecul sau feminin pe care nu ti-ai fi puut inchipui ca l-ar avea judecand dupa infatisare. Sung Dong-il e tipul cel rau, Lee Sung-min e un piholog versat in timp ce Lee Kyoung-young e un fost politist ce ajuta cauza nobila a unui reporter ce a pierdut totul. Filmul a avut parte de critici in cea mai mare parte negative. Desi distributia si partea de imagini e laudata cam de toata lumea, scenariul e criticat ca fiind inexistent, iar scenele de actiune sunt pe cat de spectaculoase pea tat de plictisitoare, un deja-vu din atatea si atatea alte filme coreene anterioare cu gangsteri. Ca veni vorba de scenele de actiune, e de remarcat munca depusa de cameramani, directorul de imagine realizand ceva ce incearca sa se apropie de scenele dinamice din "The Villainess". De multe ori la aceste scene ai senzatia ca participi in mijlocul evenimentelor, datorita folosirii extraordinare a camerei mobile. Cu un scenariu confuz si haotic, dar cu o interpretare remarcabila a lui Kim Soo-hyun si cu efecte speciale de calitate, "Real" nu poate fi decat o provocare vizuala si a simturilor. Ramane la latitudinea fiecaruia daca o accepta sau zice "pas".
Traducerea si adaptarea au fost efectuate in premiera in Romania de gligac2002 (Asia Team) pentru asiacinefil.
Prezentare realizata de cris999 – asiacinefil.