Home » NOUTÃŢI
Proiecte ale studiourilor Toei pentru 2009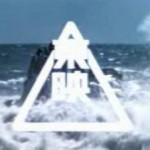 Celebra Casa de productie Toei si-a anuntat proiectele importante pentru anul 2009. In fruntea acestora se afla drama romantica a lui Isao Yukisada, "This Time a Devoted Husband". Yukisada, care a regizat in 2004 si "Crying out Love, in the Center of the World", va transpune pe ecran povestea unui cuplu ce a depasit varsta de 40 de ani care, sub impactul plictiselii ce intervine in relatia lor, sunt pusi in fata aniversarii unui deceniu de casnicie. Distributia este inca in discutie, iar filmarile sunt prevazute a incepe in decembrie.
Un alt film important al Toei va fi "Tsurigidake – Recording the Control Point", care are ca subiect expeditia unei echipe de cercetare pe un munte periculos, in 1907, cu scopul completarii ultimelor puncte goale de pe harta Japoniei. Regizat de veteranul Daisaku Kimura, filmul il are in rolul principal pe super-starul Tadanobu Asano, data preconizata a lansarii filmului fiind iunie 2009.
2009 este anul preconizat si pentru lansarea filmului "Fishing – Crazy Sanpei", despre aventurile unui baiat innebunit dupa pescuit. Inspirat dupa niste benzi desenate, lansarea filmului e preconizata pentru luna martie 2009. Se pare ca filmul ar fi fost propus a reprezenta Japonia la Oscarurile de anul viitor.
In sfarsit, un ultim proiect important ar fi "The Laughing Cop", despre un politist prins in mrejele coruptiei. Filmarile au inceput in septembrie si sunt preconizate a se incheia la sfarsitul lui octombrie, insa lansarea filmului pe ecrane va avea loc abia in toamna lui 2009.