Home » SOUNDTRACK
PREMIERÃ ! OST k-drama Faith (2012): Younha – "Teardrop" şi Jang Hye Jin, MC Sniper – "Bad Person"

Doua noi melodii de pe coloana sonora a serialului "Faith" (The Great Doctor) au fost recent lansate, odata cu aparitia lor in episoadele 11, respectiv 12 din serial. Asa cum au promis, realizatorii serialului nu se dezmint, si alte nume mari din k-pop isi pun semnatura pe coloana sonora a indragitului serial. Cunoscuta interpreta Younha si-a imprumutat vocea pentru o noua melodie superba, "Teardrop" (sau "One Teardrop"). Incepand lent, cu o introducere dominata de un pian, "Teardrop" incanta odata cu aparitia pe fundal a vocii interpretei. Tensiunea melodiei e redata de notele inalte si explozia de energie pe care o degaja vocea superba a interpretei la tonalitatile inalte, melodia exprimand dragostea unei femei printr-un sentiment placut si dureros in acelasi timp. In varsta de doar 24 de ani, Younha si-a inceput cariera muzicala in Japonia, continuand in zilele noastre sa aiba success atat in Japonia cat si in Coreea. Poreclita "Cometa Oricon" datorita succesului rapid si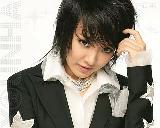 fulminant de care s-a bucurat la debut (la numai 16 ani !) in cunoscutul top japonez de muzica Oricon, Younha a lansat 8 single-uri si 2 albume in Japonia, majoritatea dintre ele fiind incluse in coloana sonora a mai multor seriale si anime-uri japoneze. In 2007 a revenit in Coreea, unde a lansat primul ei album in tara natala, "The Perfect Day to Say I Love You", ce a fost un succes, melodiile sale ajungand in scurt timp pe primele pozitii in topurile coreene de muzica. Iar de aici, portile succesului i-au fost deschise: a inceput colaborari cu diverse staruri ale k-pop-ului, a aparut la diferite emisiuni musicale cu audienta, in diverse competitii tv, si albumul de debut din Japonia a avut parte si de o versiune in coreeana a melodiilor. A inceput sa castige premii, a scos noi albume, iar azi a ajuns, la numai 24 de ani, una din cele mai apreciate voci din Coreea.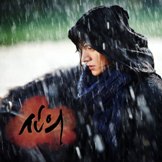 Cea de-a doua melodie noua aparuta la finalul episodului 11 din serialul "Faith" se numeste "Bad Person", iar unii deja s-au grabit sa o numeasca "Bad Guy", poate datorita unei oarecare asemanari cu una din cunoscutele melodii de pe coloana sonora a acelui serial. Interpretarea melodiei e rodul colaborarii a doi artisti apartinand a doua genuri de muzica diferite: MC Sniper (rap) si Jang Hye Jin (pop), iar daca mai adaugam ca pe fundal se aude si sunetul unei viori, ne putem inchipui de pe acum ce combinatie muzicala superba putea rezulta. Partea de rap a melodiei probabil nu va aparea niciodata pe fundalul serialului (din motive lesne de inteles datorita contextului istoric ce nu are absolut nici o legatura cu un asemenea gen muzical), insa fragmentul din melodie interpretat de Hye Jin a incantat fanii serialului, desi au trecut doar cateva zile de la difuzarea episoadelor in Coreea. Daca MC Sniper e considerat in muzica coreeana o figura controversata si un interpret relativ influent, debutand acum 10 ani cu o melodie cu versuri acide la adresa politicii guvernamentale, economice si sociale a acelor vremuri, Jang Hye Jin e una din vocile cele mai iubite in Coreea de mai bine de doua decenii. In varsta de 44 de ani, aceasta a debutat in corul canalului de televiziune

MBC, dar si-a inceput cariera muzicala solo in 1991 cu melodia "Always in my Dreams", impresionand cu vocea ei. Totusi, melodia a fost puternic criticata si acuzata de plagiat, astfel ca dupa o vreme artista a trebuit sa o abandoneze. Odata cu lansarea celui de-al doilea album in 1993, numele ei a inceput sa fie cunoscut in pop-ul coreean. Melodia "Short Sky" a ajuns in topuri, iar odata cu al treilea album, in 1994, criticii de muzica si publicul au inceput sa o elogieze pentru interpretarile impresionante. Odata cu lansarea celui de-al 5-lea album, in 1998, artista a incercat sa schimbe si stilul, orientandu-se spre muzica cu accente latino. Dupa o pauza de 3 ani, a revenit in k-pop – ce era deja parte a Hallyu – , iar pentru urmatorul album s-a mutat in Boston, unde a studiat temeinic la Conservator. Artista a mai colaborat la coloanele sonore ale unor seriale, cum ar fi "Time Between Dog and Wolf (melodia The Hidden Sky), "Jejoongwon" (Saljanha), "Royal Family" (Tears) sau "Glory Jane".
Cele doua melodii au fost traduse in limba romana in premiera de Asia Team. Auditie placuta !