Home » NOUTÃŢI
Park Bo-young din "Speed Scandal" – cea mai bine plãtitã actriţã dintr-un serial tvN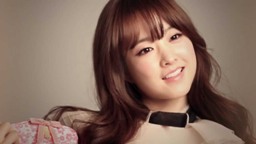 In acest weekend, canalul coreean tvN a lansat un nou serial de 16 episoade, intitulat "Oh, My Ghost". Serialul a luat locul lui "Ex-girlfriend Club", care nu s-a bucurat de succesul scontat, in ciuda prezentei in distributie a actritei Song Ji-hyo, producatorii fiind nevoiti sa reduca numarul episoadelor initiale de la 16 la 12. In ciuda acestui fapt, se pare ca tvN nu renunta in a face orice pentru a atrage atentia publicului catre programele difuzate. Fondat in 2008, tvN e un canal platit ce a luat nastere in urma asocierii dintre gigantul Fox International (ce detine mai mult de 140 de canale tv in 32 de limbi de pe intreg mapamondul) si CJ Media, cel mai important trust media din Coreea. In prezent, in urma politicii postului tv, tvN are peste 14 milioane de abonati in Coreea, si numarul acestora e in continua crestere. Desi nu poate concura inca cu cei 3 giganti din domeniu (KBS, MBC si SBS), care sunt prezenti in casa fiecarui coreean, faptul ca in doar 7 ani tvN a ajuns la 14 milioane abonati spune multe despre ambitiile conducatorilor postului tv. Iar sumele investite in show-uri si seriale sunt tot mai mari, actori cu nume incepand sa apara in serialele finantate de tvN.
"Oh, My Ghost", desi vine dupa semi-esecul "Ex-girlfriend Club", marcheaza un nou record pentru postul tvN. Actrita din rolul principal al serialului, nimeni alta decat Park Bo-young, devine cea mai bine platita actrita dintr-un serial tvN. Surse din interior au declarat ca "Park Bo-young va aparea intr-un serial de televiziune pentru prima data dupa 7 ani. Aceasta a semnat un contract urias pentru tvN, devenind cea mai bine platita actrita dintre toate cele ce au aparut intr-un serial al tvN". Se pare ca, conform contractului initial, Park Bo-young va fi platita cu aproape 30 de milioane de woni (aproape 27.000 $). Pentru acesti bani, actrita o va interpreta pe Na Bong-sun, o asistenta de bucatar timida, fara prea multi prieteni, ce are de mica "harul" de a vedea fantome, datorita bunicii ei ce era saman. Pana cand, intr-una din zile, aceasta va deveni posedata de o fantoma virgina seducatoare, ce va reusi performanta de a atrage atentia bucatarului sef Kang Sun-woo (interpretat de Jo Jung-seok din "You are the best !"), de care, intamplator sau nu, Na Bong-sun era indragostita.
Ultima aparitie a actritei Park Bo-young intr-un serial de televiziune a fost in 2007 in productia de epoca fara prea mare succes "Strongest Chil Woo". Apogeul carierei l-a atins un an mai tarziu, in 2008, rolul din "Speed Scandal" aducandu-i nu mai putin de 6 premii pentru interpretare. Desi a mai aparut ulterior si intr-un film horror, "Don't Click", abia "The Werewolf Boy" a adus-o din nou in prim-plan, in 2012. In acest an, actrita, in varsta de 25 de ani, va aparea in 3 filme, in serialul tvN ce tocmai a inceput, si in mai multe show-uri de televiziune, cea mai recenta aparitie intr-un astfel de program fiind chiar in "2 Days and 1 Night", unde a aparut invitata in 2 episoade, facand echipa cu "tatal" ei din "Speed Scandal", Cha Tae-hyun.
Articol realizat de cris999 – asiacinefil