Home » DIVERSE
One Sunny Day (A Good Day) (2014) – o web-drama romanticã cu So Ji Sub din nou protagonist !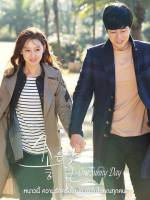 "One Suuny Day" (cunoscut si a "A Good Day") este o web-drama coreeana din 2014 axata pe o poveste romantica desfasurata in mare parte pe insula Jeju, un loc parca predestinat iubirii. Difuzat in premiera si in exclusivitate de un post de televiziune thailandez (rar vezi o k-drama si chiar o web-drama coreeana care sa aiba premiera… la un post de televiziune sau pe un site din afara Coreei) din decembrie pana in ianuarie, recent aceasta a fost achizitionata de mai multe site-uri de streaming online, reusind, astfel, sa ajunga aproape de toti fanii genului. Bucuria lor va fi cu atat mai mare cu cat il vor revedea, pe durata celor 10 episoade, pe cunoscutul So Ji-sub, care din 2013 nu a mai aparut intr-un proiect pentru micul ecran, de la Master's Sun. In acest an, parca nostalgic dupa insula Jeju, actorul a fost distribuit in serialul "Warm and Cozy", unde a aparut in cateva cadre, doar, in primul episode, ca proprietar al unei cafenele… de pe insula Jeju. Tot cu aceasta ocazie o revedem si pe Kim Ji-won (din The Heirs) in rolul noii cuceriri a protagonistului, si pe Im Joo-eun (ce a aparut si ea in "The Heirs" si, desigur, "Empress Ki"), actrita ce joaca rolul… fostei iubiri a personajului principal. "One Sunny Day" demonstreaza o data in plus popularitatea web-dramelor, in care in ultimul an au inceput sa apara vedete din randul tinerei generatii de actori coreeni (ca Kim Woo Bin sau Lee Min Ho), o reteta de exploatat si sub aspect financiar, datorita exportarii lor rapide in alte tari asiatice, unde ajung, chiar, ca in cazul de fata, sa aiba premiera.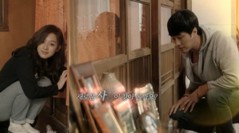 "One Sunny Day" spune povestea romantica a lui Ji Ho (So Ji-sub), un tanar trecut de 30 de ani care trece printr-o perioada mai dificila din punct de vedere sentimental. De ceva timp s-a despartit de cea pe care o considera marea iubire a vietii sale, iar trauma lasata de neasteptate despartire ii macina inca sufletul. E prezent in Seul, insa doar fizic, caci mintea ii e in alta parte. Asista absent la o reprezentatie, iar incurajarile "crainicului" cum ca suferinta nu e departe de a se sfarsi nu-l incalzesc prea mult. Ceva insa trebuie sa se schimbe. Iar ocazia ideala e calatoria de doua zile din Jeju pe care trebuie sa o faca pentru firma la care lucreaza. Aici se cazeaza la un modest hostel local si evita zonele aglomerate, spre mirarea celor carora le cere indicatii despre imprejurimi. Isi gaseste refugiul in zone pustii, neamenajate pentru turisti, unde mediteaza la relatia apusa. Cu aceasta ocazie reconstituie, pas cu pas, relatia cu fosta lui iubire si isi pune intrebari pentru a vedea unde a gresit. Totul pana cand in acelasi loc da peste o fata la fel de ranita ca el…
Traducerea si adaptarea web-dramei a fost efectuata in premiera in Romania de uruma, lasedan si gligac2002 (Asia Team) pentru asiacinefil.
Prezentare realizata e cris999 – asiacinefil