Home » DIVERSE
On Your Wedding Day (2018) – în iubire, totul ţine de… sincronizare !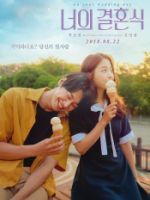 Regizorul debutant Lee Seok-geun, care pana in prezent a lucrat doar ca scenarist, realizand dramatizarea productiilor "The Outlaws" si "The Bros", e omul din spatele marelui succes al acestei veri in Coreea, "On Your Wedding Day". Cand spunem "mare succes" nu ne referim neaparat la un castig financiar urias la box-office, cum s-a intamplat cu "Along With The Gods 2", de exemplu (film in care s-au si investit 15 milioane $), ci la faptul ca o comedie romantica a reusit sa treaca de bariera a 20 de milioane de dolari incasari, un lucru remarcabil pentru un gen neprofitabil in ultimii ani, in Coreea. Nimic nu anunta succesul acestei productii, ce s-a filmat in mai putin de 3 luni, o perioada extrem de scurta, dar care a avut premiera abia la sfarsitul verii acestui an, la 8 luni dupa incheierea filmarilor. In conditiile in care Kang Ha-neul a refuzat rolul principal masculin, producatorii au apelat la actorul Kim Young-kwang (premiat pentru rolul din k-drama "Pinocchio"), care la 31 de ani a inceput sa fie remarcat in industria de film dupa numeroase aparitii pe micul ecran. Partenera lui e mult mai cunoscuta Park Bo-young (Scandal Makers, A Werewolf Boy, The Silenced, You Call It Passion, Collective Invention), care desi poate da impresia ca e mai in varsta decat partenerul ei, aflati ca e cu 3 ani mai mica decat acesta ! Cei doi au mai aparut impreuna, de altfel, in 2014 in productia "Hot Young Bloods", una cu o tema destul de asemanatoare. "On Your Wedding Day" a obtinut incasari de 21,1 milioane dolari devenind cel mai vizionat film romantic coreean al anului, depasind "Be With You". Regizorul Lee Seok-geun a fost nominalizat la categoria "Cea mai buna regie" la recentele premii "Grand Bell", categorie la care, in acest an, a triumfat regizorul Jang Joon-hwan pentru filmul "1987: When the Day Comes".
Woo-yeon (Kim Young-kwang) e un elev de liceu transferat de un semestru, ale carui probleme comportamentale il aduc in conflict cu profesorii, ce nu ezita sa-i aplice corectii disciplinare. In urma unei batai cu alti elevi de gasca, e pedepsit in cancelarie si tocmai face cunostinta cu noua eleva transferata in clasa lui, Seung-hee (Park Bo-young), ce e prezentata dirigintei clasei. Se indragosteste la prima vedere de aceasta, insa fata nu se lasa impresionata de avansurile lui. Cum noua cucerire trebuie aparata cu orice pret de rivalul Taek-ki cu care e mereu in conflict, Woo-yeon decide sa o protejeze. Surazandu-i sugestia ca daca ar oficializa o relatie cu Woo-yeon ar putea scapa de avansurile batausului Taek-ki, Seung-hee accepta compania lui pierde-vara Woo-yeon, care din gafa in gafa ajunge sa ii faca o promisiune: ca niciodata nu se va mai bate. Timpul trece, cei doi devin buni prieteni, dar fantomele trecutului reapar in viata lui Seung-hee si aceasta dispare pe neasteptate… Dar soarta va face ca peste ani, drumurile celor doi sa se intersecteze din nou…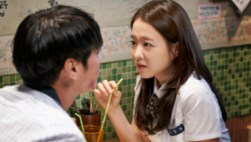 E inutil sa vorbim de faptul ca filmul romantic coreean a intrat intr-un evident regres odata cu explozia industriei telenovelelor coreene. Nici macar aducerea de pe micul ecran pe scena internationala a unor actori de televiziune nu a reusit sa revigoreze genul. Totusi, acesta a reusit sa supravietuieasca tocmai important astfel de actori in roluri romantice pe marele ecran. "On Your Wedding Day" nu face exceptie, Kim Young-kwang remarcandu-se pe micul ecran in mai multe seriale, in timp ce Park Bo-young a devenit celebra in special datorita rolurilor din filme, nu fara a fi cochetat si ea – cu succes – cu industria telenovelelor coreene. Ce trebuie remarcat la acest film e efortul regizorului de a da un suflu nou viziunii despre genul romantic in industria coreeana de film. Nu tot filmul e plin de elemente inovative, dar ceva pare schimbat fata de alte filme anterioare de gen. Scenariul e unul interesant, iar la prima vedere ai spune ca e de sorginte japoneza: povestea incepe in anii de liceu, apoi se muta in anii facultatii, iar in cele din urma ajunge in prezent, intinzandu-se pe o perioada de mai bine de un deceniu, surprinzand momentele importante ale relatiei speciale dintre un baiat si o fata. Asadar, e o poveste despre evolutie, despre adaptarea la rigorile fiecarei varste, despre o iubire plina de pasiune si de mule ori de regrete, totul pe un fundal vesel, adaptat la situatiile expuse. Surprinde mult finalul, care aparent e tipic coreean, dar care intra in contradictie cu regulile nescrise ale genului romantic, ce intotdeauna e plin de fantezie si magie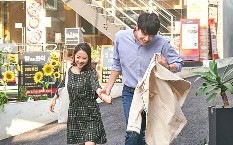 (nu degeaba se spune ca iubirea e un lucru magic). Ce e de condamnat in toata aceasta realizare superba e apelul la anumite clisee, care ar fi putut fi evitate. Prestatia celor doi protagonisti e remarcabila, exista o evidenta chimie intre Park Bo-young si Kim Young-kwang, chiar daca par putin in varsta in ipostaza de liceeni (ea, 28 de ani, el 31), in ciuda eforturilor echipei de machiaj si costume, ce a incercat sa le apropie fizicul de cel specific unor liceeni. Ridurile de pe fruntea lui Park Bo-young sunt cea mai evidenta proba a acestui fapt. Filmul e realizat dupa reteta lui "Twenty" sau, daca e sa ne referim la o alta "era" a filmului coreean, a unui "Sex is Zero", e spus pe placul tinerei generatii, cu mult umor de situatie adaptat varstei liceenilor. Vei zambi larg, chiar vei rade in hohote la anumite scene, apoi vei retrai fiorii primei iubiri si, poate spectatorii mai emotivi, vor si varsa cateva lacrimi; iti vei aminti de anii de liceu, de nostalgia anilor de facultate cand visurile se schimba in functie de dispozitia din fiecare zi si mai apoi vei pasi in viata adevarata alaturi de cei doi protagonisti, ce dau si peste primele obstacole serioase. Bine scris, cu personaje bine conturate si dezvoltate, "On Your Wedding Day" ne invata lectia iubirii din perspectiva sincronizarii sentimentelor celor doi indragostiti, si pune intrebarea "poate exista o prietenie adevarata, platonica, intre un El si o Ea ?". Pe toata durata acestui film asistam la un maraton al sentimentelor, la o cronica a unei iubiri intinse pe durata a 13 ani, toate cele 4 faze ale iubirii putand fi dezvoltate intr-un subiect de sine statator; insa toate, la un loc, dau filmului o calitate aparte, realism si coerenta, oferindu-ne o experienta de neuitat. Iubitorii filmelor romantice vor gasi in "On Your Wedding Day" un adevarat deliciu.
Traducerea si adaptarea au fost efectuate in premiera in Romania de gligac2002 (Asia Team) pentru asiacinefil.
Prezentare realizata de cris999 – asiacinefil