Home » DIVERSE
Mr. Sunshine (2018) – revenirea lui Lee Byung-hun pe micul ecran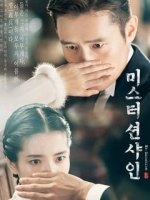 "Mr. Sunshine" e serialul ce-l readuce pe superstarul Lee Byung-hun pe micul ecran intr-o k-drama dupa o pauza de 9 ani. Iar daca acum 9 ani, aparitia in serialul "Iris" spargea orice record privind onorariul unui actor intr-o k-drama, de aceasta data actorul va castiga fabuloasa suma de peste 3 milioane de dolari pentru acest rol ! Acum cateva zile s-a dezvaluit faptul ca actorul va fi platit cu aproape 135.000 $ pe episod (desigur, producatorii au refuzat sa confirme sau sa infirme informatia), suma ce reprezinta aproximativ 8,5% din bugetul total al serialului, ce insumeaza 38,6 milioane dolari. Acest buget de productie, ce va fi asigurat in totalitate de compania coreeana de productie Hwa&Dam Pictures, e cel mai mare din istoria serialelor de televiziune coreene, in special ca vorbim de 24 de episoade. Filmarile au fost realizate in totalitate in Coreea de Sud, producatorii ridicand un platou de filmare de 20.000 de metri patrati in care e recreata atmosfera inceputului de secol XX din Joseon. Interesant e ca initial, serialul ar fi urmat sa fie difuzat de canalul SBS, insa constrangerile financiare si ce tin de reclame au scos din cursa SBS, si astfel k-drama a ajuns la tvN, un post privat mai modest si cu o acoperire mult mai mica in Coreea.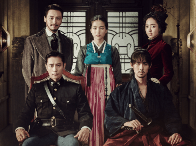 Rolul principal feminine va reveni actritei Kim Tae-ri, aflata in fata debutului pe micul ecran. Actrita a debutat fara inhibitii in rolul din controversatul "The Handmaiden" al lui Park Chan-wook, acum 2 ani, rol ce i-a adus primul premiu al carierei pentru Cea mai buna debutanta, la Blue Dragon Film Awards. Yoo Yoon-seok din "Love, Lies", Kim Min-jung din "Queen of the Night" si Byun Yo-han (ce a devenit celebru dupa prestatia din Six Flying Dragons) completeaza lista vedetelor acestui serial, care e regizat de Lee Eung-bok, regizorul unor seriale de succes precum "Descendants of the Sun", "Goblin" sau "Secret Love". Scenariul este scris de celebra Kim Eun-sook (trilogia Lovers, The City Hall, Secret Garden, The Heirs, Gentleman's Dignity), "Mr. Sunshine" consemnand a treia colaborare intre regizor si scenarista, dupa "Descendants of the Sun" si "Goblin".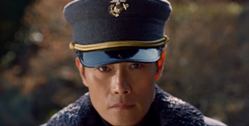 Serialul s-a inspirat din evenimente istorice petrecute in contextul expeditiei americane in Joseon din anul 1871, a primei actiuni militare americane in regiune si a incidentelor de pe insula Ganghwa (situata pe coasta vestica a Coreei de Sud de astazi) din 1866, cand nava americana "General Sherman" e distrusa de coreeni, atragand interventia americana din 1871, in urma careia 350 de coreeni isi pierd viata. Pentru Joseon, acest moment al istoriei s-a dovedit crucial, deoarece regentul acelor timpuri, Daewon-gun (nimeni altul decat tatal viitorului rege Gojong), si-a intarit politica de izolare, pana in momentul in care Joseonul a ajuns sa semneze un tratat comercial cu Japonia. Acest lucru se petrecea in 1876, cand mai multe nave japoneze s-au apropiat de insula Ganghwa, amenintand ca vor incendia Seulul. La scurt timp au urmat acordurile Joseonului cu Statele Unite si tari europene, insa Japonia deja pusese ochii pe Joseon…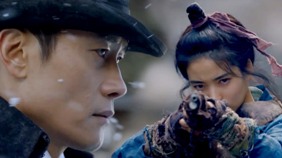 "Mr. Sunshine" spune povestea romantica din vreme de razboi dintre Eugene Choi (Lee Byung-hun), un marinar coreean nascut in America, si Ko Ae-shin (Kim Tae-ri), fiica unei familii ce lupta impotriva invadarii Joseonului de catre japonezi. Eugene Choi e fiul unui servitor ce se imbarca pe o nava americana dupa ce parintii lui sunt ucisi de stapanul lor nobil. Ani mai tarziu, acesta se intoarce in Joseon ca un capitan din Marina americana, iar sentimentele sale fata de Joseon sunt din cele mai confuze, neputand uita moartea parintilor sai. Pe de alta parte, Ko e fiica unei familii nobile, de care Choi se indragosteste, dar idila lor va avea multe suisuri si coborasuri atat datorita diferentelor date de originea lor sociala cat si sentimentului national, care prinde contur si in Joseon pe fondul pozitiei tot mai amenintatoare a Japoniei. Choi descopera un complot ce are ca tinta colonizarea Joseonului, in timp ce Ko devine o asasina pentru patrie, tintindu-i pe cei ce au pactizat cu Japonia si si-au tradat tara. Iubirea celor doi poate supravietui in aceste vremuri tulburi ?
Serialul se anunta un succes, si mai mult ca sigur povestea nu va dezamagi iubitorii de romantism si dramatism de epoca. In plus, aceasta perioada a istoriei Coreei a fost prea putin abordata in productii de televiziune sau pentru marele ecran, astfel ca "Mr Sunshine" va constitui o buna ocazie de a cunoaste un episod tulbure din istoria acestei tari, cu consecintele sale inerente cunoscute de toti pe termen lung. Vizionare placuta !
Prezentare realizata de cris999 – asiacinefil