Home » NOUTÃŢI
Missing Nine supravieţuieşte, în sfârşit, pe micile ecrane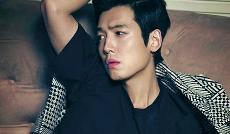 Cu siguranta unii din iubitorii serialelor coreene isi amintesc stirile despre serialul "Gaia" care s-a transformat in "Picnic" si apoi in "Missing 9". Kang Ha-neul si Hyeri fusesera in discutii pentru rolurile principale pe cand povestea era despre un cantaret celebru de Kpop cu o personalitate dificila si o fata obisnuita care naufragiaza pe o insula dupa ce avionul cu care calatoreau se prabuseste, dar acest lucru nu mai este de actualitate dupa retragerea lui Kang si a lui Hyeri. Ei bine, dupa multe pauze, schimbari de titluri si de scenarist, se pare ca lucrurile incep sa mearga inainte pentru serialul ce va fi difuzat de cei de la MBC. Deja au fost date publicitatii primele descrieri ale principalelor noua personaje, precum si primele imagini.
Intriga serialului "Missing 9" incepe cu o prabusire a unui avion, care creeaza panica in Coreea din cauza disparitiei a noua persoane, inclusiv cateva nume importante din industria de divertisment.
Jung Kyung-ho ("Time Between Dog and Wolf", ""Princess Ja-myung", One More Happy Ending") va interpreta rolul unui fost mare star a carui stea a cam apus. Pe vremuri, liderul unei formatii celebre de muzica, imaginea sa a fost ruinata si acum e o celebritate din categoria D. Managerul lui Jung Kyung-ho, care i-a fost alaturi la bine si la rau, este interpretat de Oh Jung-se din "Beautiful Mind". Iubita lui Kyung-ho este interpretata de Baek Jin-hee din "My Daughter Geum Sa-wol", care este stilista incepatoare a fostului star. Aceasta are cea mai nefericita prima zi de munca din istorie (si este prima oara cand iese din tara) cand avionul se prabuseste pe o insula nelocuita. Patru luni mai tarziu, aceasta devine cunoscuta ca fiind singura supravietuitoare si martora a tragicului eveniment.
Fostii membri al trupei lui Kyung-ho sunt interpretati de Choi Tae-joon ("Flower in Prison") si Chanyeol din "To the Beautiful You". Dupa separare, personajul lui Tae-joon devine actor si se bucura de o revenire oarecare a carierei, inaintea prabusirii avionului. Personajul lui Chanyeol este exact opusul. Fiind cel responsabil cu imaginea trupei, era responsabil si cu starea de spirit a intregii trupe si devine optimistul de pe insula. Chiar inaintea prabusirii, a fost singurul care a reusit sa se mentina in topuri ca artist solo si compozitor, dupa desfiintarea trupei, dar un vechi accident de masina de care acesta se facea vinovat si pentru care altcineva a luat vina asupra sa il face sa simta ca are o datorie de platit.
Lee Sun-bin ("Police Unit 38") joaca rolul celui mai de succes artist din agentia Legend Entertainment, din care fac parte Kyung-ho si Tae-joon. Sun-bin este corecta, cinstita, dar in ciuda personalitatii carismatice ascunde un secret pe care nu il cunoaste nimeni. Cealalta femeie celebra care se afla in avion este cunoscutul model Ryu Won ("Uncontrollably Fond"), care este numita "zeita Hollywoo". Personajul ei are un mare simt al responsabilitatii, ajutand un alt personaj al carui viitor nu arata prea bine.
Kim Sang-ho din "Bring It On, Ghost" si Tae Hang-ho din "Moonlight Drawn By Clouds" vor juca rolurile directorului executiv, respectiv al secretarei acestuia. Inca nu se stie daca noul scenariu va incerca o abordare in genul celebrului "Lost", dar este clar ca rasul nu va lipsi din serial prin adaugarea acestor doua ultime nume.
Serialul va fi difuzat incepand din ianuarie, anul viitor, dupa terminarea difuzarii serialului "Weightlifting Fairy Kim Bok-ju".
Articol realizat de chocolate_cleo – asiacinefil