Home » DIVERSE
Memoir of a Murderer (2017) – Sol Kyung-gu şi Kim Nam-gil, între amintiri şi instincte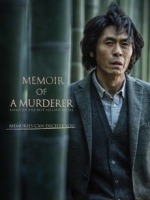 Regizorul si scenaristul lui "The Suspect" (2013) si "Seven Days" (2007), Won Shin-yeon, realizeaza, cu cea mai recenta productie a sa, "Memoir of a Murderer", o adevarata opera de arta a genului thriller psihologic, un film de manual ce aminteste de apreciatul "I Saw the Devil" sau de filmele nebunesti ale lui Park Chan-wook. Scenariul are la baza romanul bestseller din 2013 al unui scriitor modern coreean, Kim Young-ha, ajuns la doar 48 de ani, care in 20 de ani de scris a castigat 8 premii literare. Acesta e cunoscut si pentru scenariul scris impreuna cu John H. Lee la memorabilul "A Moment to Remember". Filmul a avut premiera in Coreea in urma cu doar o luna si jumatate, in doar 5 zile de la premiera reusind sa stranga un million de spectatori in salile de cinema. "Memoir of a Murderer" a fost primul thriller coreean ce a depasit 2 milioane de spectatori in acest an, incasarile totale ale productiei urcand pana la aproape 19 milioane dolari. Distributia e una de exceptie, cu Sol Kyung-gu intr-o forma actoriceasca tot mai buna de la un rol la altul, cu o apetenta tot mai mare spre roluri negative, amintind prin profunzimea interpretarii de rolul la fel de solicitant din "My Dictator", si cu un Kim Nam-gil stralucitor intr-un rol in care l-am mai vazut de-a lungul carierei, dar care ii vine ca o manusa. Oh Dal-su are un rol secundar, in timp ce protagonista feminina e interpretata din pacate deloc convingator de actrita Seol Hyun (pe care am mai vazut-o in "Gangnam Blues", fosta membra a formatiei k-pop AOA").
Kim Byung-su (Sol Kyung-gu) e un batranel decrepit care, la o prima vedere nu poate sa-ti starneasca decat sentimente de compasiune. Fost medic veterinar, locuieste impreuna cu fiica ei, Eun-hee (Seol Hyun) intr-o casa saracacioasa dintr-un orasel linistit de provincie coreean si e diagnosticat cu Alzheimer. Incepe sa uite lucruri, amintirile ii dispar de la o zi la alta, iar in curand realizeaza ca va fi o povara pentru fiica lui, luand in considerare internarea la un azil. Dar daca amintirile palesc, instinctele raman, iar ele ies la suprafata in momentul in care pe un drum de tara are un accident de masina minor, lovind din spate, in cata, o masina ce stationa in mijlocul drumului, condusa de un anume Min Tae-ju (Kim Nam-gil), un politist la sectia locala. Brusc, amintiri din trecutul lui Byung-su ies la suprafata, rascolindu-l. Astfel, isi aminteste ca in urma cu 17 ani a avut un accident de masina, de la care se pare ca s-a declansat boala de care sufera. La fel de clar isi aminteste si contextul accidentului si faptul ca a ucis pe cineva. Pentru ultima oara. Redescoperindu-se pe sine ca pe un sangeros criminal in serie ce nu a fost vreodata prins, acesta incearca sa-si astearna amintirile intr-un fisier din laptopul sau si, cu ajutorul unui reportofon, sa inregistreze tot ceea ce face si mai ales spune. La un moment dat, mai multe crime in serie reapar in oras…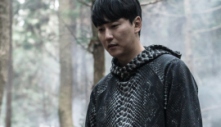 "Memoir of a Murderer" e o excelenta demonstratie despre cum se face un thriller psihologic apasator, de atmosfera, atunci cand ai un material (scenariu) solid la dispozitie. Fiindca vorbim de un roman bestseller, nici filmul nu putea trece neobservat, iar publicul coreean a stiut sa-l aprecieze cum se cuvine. Productia nu se adreseaza amatorilor de seriale de televiziune, ci unui cu totul alt public, mult mai serios si mai dornic sa vada povesti din lumea reala, ce pot fi vazute numai si numai la cinematograf. Pivotand in jurul ideii de razbunare, insa intr-un cu totul alt sens, mai degraba psihologic, decat de obicei, povestea este una presarata cu multa violenta, descriind mecanismele psihologice ale gandirii unui criminal in serie, impulsurile sale si motivatia ce sta la baza faptelor comise cu sange rece. Sol Kyung-gu interpreteaza un astfel de criminal ajuns spre sfarsitul vietii, care a reusit sa ascunda acest secret al crimelor sale nu doar de societate, ci si e propria fiica pe care o creste de unul singur. Suferind de Alzheimer, trecutul incepe sa devina tot mai neclar, memoria ii joaca tot mai des feste si tot ce ii ramane e sa se gandeasca la internarea la o casa de batrani. Dar planurile ii sunt date peste cap de o serie de crime in serie ce incep sa se petreaca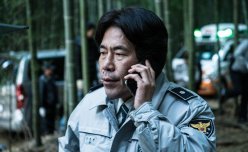 in oraselul in care s-a mutat e ani buni. Mai mult, intr-una din zile, Byung-su are un accident minor si da peste masina ofiterului de politie Min, interpretat de Kim Nam-gil, un individ care din primul moment i se pare dubios. Suspiciunile, pierderile de memorie dese si o serie de evenimente ii dau peste cap viata amnezicului Byung-su, ce se trezeste prins intr-un scenariu distorsionat pe care el insusi il construieste, dar pe care… nimeni nu-l crede ! Remarcabil jocul actoricesc al lui Sol Kyung-gu dar si al lui Kim Nam-gil, doi dintre cei mai versatili actori coreeni ai momentului, ce intruchipeaza niste personaje pline de mister, suferinte si secrete din trecut ce nu pot fi spuse. Cu un scenariu stralucit si cu o regie deoebita ce stie sa exploateze tensiunea din vietile protagonistilor si sa faca spectatorul partas la modul distorsionat al "eroilor" de a vedea lucrurile, "Memoir of a Murderer" nu dezamagste asteptarile fanilor genului, fiind unul din filmele coreene de top ale anului 2017.
Traducerea si adaptarea au fost efectuate in premiera in Romania de lasedan si gligac2002 (Asia Team) pentru asiacinefil.
Prezentare realizata de cris999 – asiacinefil.