Home » DIVERSE
Man on High Heels (2014) – Cha Seung-won în cautarea propriei identitãţi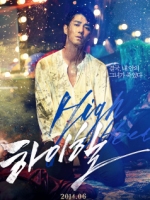 "Man on High Heels" (2014) e una din cele mai surprinzatoare productii coreene ale acestui an. Nu atat prin amestecul de genuri total atipic cat prin scenariul surprinzator, ce pentru obisnuitii filmelor de actiune coreene poate fi o dezamagire, dar care are o multime de alte calitati. Jang Jin, regizorul si scenaristul acestui film e una din marile personalitati din lumea filmului coreean, una din cele mai puternice si respectate voci ale renasterii filmului coreean din anii '90. Stilul lui unic de a amesteca povesti neconventionale, personaje ciudate, umor sec si distructiv, situatii comice cu umanism si cu un ascutit simt de observatie asupra societatii fac din acesta un regizor si un scenarist aparte, deosebit de multi alti colegi de-ai lui de generatie si care l-au urmat in tainele meseriei. De talentul lui in materie de scenarii ne putem da seama dintr-o simpla enumerare a unor titluri de filme ale caror povesti s-au nascut datorita imaginatiei sale debordante, aducand filmul coreean mai aproape de sufltul nostru: "Ditto", "A Man Who Went to Mars", "Welcome to Dongmakgol", "Romantic Heaven". De aceasta data, "Man on High Heels" e o poveste putin diferita, explorand eul personajului principal, un detectiv de politie dezamagit de viata si hotarat sa isi schimbe sexul pentru a se descoperi pe sine. Pentru protagonistul filmului, cunoscutul star Cha Seung-won, acest rol e o adevarata borna in cariera. In varsta de 44 de ani, dupa o multime de roluri romantice sau de actiune in filme si seriale de succes, Seung-won opteaza pentru un rol dramatic, in care isi arata atat latura "fioroasa" cat si pe cea sensibila, umana, impresionand prin naturaletea interpretarii. Si chiar daca nu e un film de box-office (a avut doar 2,4 milioane de dolari incaari), "Man on High Heels" are suficiente atu-uri pentru a capta atentia iubitorilor de filme coreene mai putin comerciale si mai mult profunde prin mesajul lor.
Yoon Ji-wook (Cha Seung-won) e un detectiv de politie cunoscut si temut de toata suflarea interlopa. Violent si intotdeauna in forma, acesta are un stil propriu de a aresta infractorii, total noncomformist, lucru care nu de putine ori ii aduce mustrarea sefului sau, ce insa nu ezita sa-i ia apararea in fata pozitiei virulente a presei la adresa actiunilor considerate exagerate ale politiei. Arestarea, in urma administrarii unei corectii violente, a unui interlop ce risca 10 ani dupa gratii starneste furia numarului 2 din banda respectiva, ce se adauga pe lista celor ce vor sa se razbune pe detectivul Yoon. Nici politia nu trece prin momente mai fericite, Yoon fiind mustrat pentru lipsa spiritului de echipa si pentru modul personal de rezolvare al unor cazuri. Dincolo de toate aceste probleme de adaptare din viata profesionala, Yoon Ji-wook duce o viata anosta, traind singur la 40 de ani. Jang-mi, o tanara care il ajuta in misiuni, tot spera ca intr-o zi acesta ii va face o cerere de intalnire, dar si Ji-wook isi cunoaste propriile sale limite. De ani de zile planuieste sa isi faca o operatie de schimbare de sex, iar acum considera ca a sosit momentul, dupa ani de consiliere psihologica si tratamente cu hormoni. Pentru asta se decide sa renunte la slujba de politist, incercand sa se adapteze noii sale vieti… pe tocuri. Dar poate fi lasata asa de usor in urma o viata in care dusmanul pandeste in umbra la fiecare pas ? .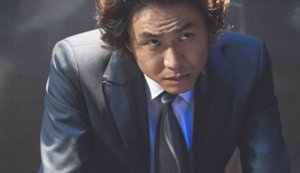 "Man on High Heels" e la baza un un film de actiune cu gangsteri si politisti, insa in realitate e o drama umana integrata acestui gen si pigmentata cu umor negru. Personajul principal, Ji-wook, e un specimen al idealului de masculinitate ce-si petrece orele de serviciu aplicand corectii violente gangsterilor si infractorilor marunti. Infatisarea sa, fizicul ireprosabil, il transforma in visul fiecarei femei, insa in viata sa personala e o persoana discreta, retrasa, lucru care i se pare ciudat partenerei sale din misiuni, Jang-mi, ce spera ca intr-o zi acesta va avea ochi si pentru ea. Ce nu stie ea e ca barbatul viselor sale se viseaza de ani buni… femeie, urmand chiar un tratament hormonal pentru marea transformare. Astfel ca Ji-wook decide sa paraseasca politia si sa faca din aspiratiile sale o realitate fizica. Actorul Cha Seung-won a declarat, despre rolul sau: "Initial am fost sceptic in privinta receptiei acestui film de catre public, dar am avut incredere ca regizorul Jang Jin imi va portretiza personajul cu onestitate." Iar la randul sau, regizorul a declarat: "Mereu am fost interesat in chestiuni si teme din afara normelor si valorilor conventionale, mai mult decat sa realizez un film explicit despre transsexuali", iar aceste vorbe sunt confirmate de produsul final, un film echilibrat, inedit, ce nu aduce in prim plan transsexualul ca victima a societatii si mentalitatii generale, ci prezentand o drama umana sensibila a unui personaj care isi asuma inclusiv pedeapsa divina pentru ceea ce considera ca l-ar face sa se simta o fiinta umana. Sunt impresionante etapele transformarii acestui personaj, fara a exista vreo tendinta de generalizare a problematicii (sunt chiar hilare scenele in care Ji-wook ajunge sa cunoasca cativa transsexuali care mai degraba i se par respingatori decat atragatori,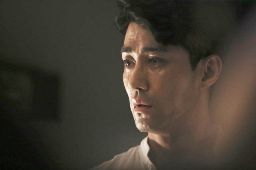 starnindu-i compasiune). Acest personaj aflat continuu in cautarea propriei identitati deseori ajunge in ipostaza de a se privi in oglinda, cu sau fara machiaj, cu sau fara haine de femeie, realizand povara unei vieti traite in absenta unei personalitati. Tocmai pentru aceasta abordare profunda, regizorul Jang Jin e considerat de critici, prin "Man on High Heels", ca fondatorul unui nou gen in filmul coreean, asa-numitul "emotional noir". Cha Seung-won face un rol absolut remarcabil, fiind cand un politist dur, cand un personaj capabil sa starneasca zambete deghizat in femeie. Chiar daca scenele de actiune sunt concentrate in partea de inceput a filmului, chiar daca acestea sunt reduse ca numar si au fost bine speculate de cei ce au realizat trailerul acestui film, ele scot in evidenta forma fizica a actorului ce se indreapta spre 45 de ani, ce a realizat singur acele scene, fara a apela la cascadori sau dubluri. Un film interesant, in care violenta, masculinitatea, feminitatea si toate implicatiile lor sociale sunt tot atatea provocari pentru spectatori, ce vor ramane placut surprinsi de rezultatul final al echipei implicate in acest inedit proiect.
Traducerea a fost efectuata in pemiera in Romania de lasedan si gligac2002 (Asia Team) pentru asiacinefil !
Prezentare realizata de cris999 – asiacinefil