Home » DIVERSE
Luck-Key (2016) – Yu Hae-jin şi Lee Joon, prinţ şi cerşetor în varianta modernã… şi hilarã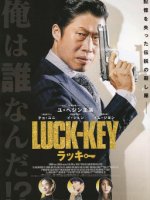 Yoon Jae-sung (Lee Joon) e un tanar ce tine mortis sa-si incheie socotelile cu viata inainte de termen. E plin de datorii, de la plata chiriei pentru camaruta in care sta pana la sume restante pentru hrana cumparata pe datorie de la magazinul de la colt. Nu are o prietena, nu are o slujba si totul pare inutil in aceasta viata. Incercand sa-si puna capat zilelor in propria camera, e deranjat de chiriasa, care il momeste cu taitei calzi pentru a-i deschide usa si a-i reaminti de chiria restanta. Cicalitoare, batrana ii atrage atentia ca ar fi bine sa tina la igiena, vazand mizeria din camera si simtindu-l nespalat cu zilele. In consecinta, Jae-sung isi intreaba constiinta si hotaraste de comun acord cu aceasta ca inainte sa plece pe lumea cealalta, ar trebui sa faca o ultima vizita: la baia publica. Aici e martor la un incident: un sapun buclucas cade pe gresia de jos, iar un ins aluneca pe el, lovindu-se la cap si pierzandu-si cunostinta. Intamplarea face ca chiar langa Jae-sung sa aterizeze o cheita, de la dulapiorul din vestiar unde erau tinute bunurile respectivului. Pentru ca remarcase anterior la vestiar un ceas de mana scump al aceluiasi individ, Jae-sung are impresia ca are un fata un bogatas, si decide sa-si prelungeasca sederea in aceasta lume cu inca o zi, luand cheita insului ce zacea fara cunostinta si lasandu-i in schimb cheita lui. Ce nu stie el e ca individul ce se trezeste cateva ore mai tarziu la spital, amnezic,, spunandu-i-se ca se numeste "Yon Jae-sung", e, de fapt… un asasin profesionist !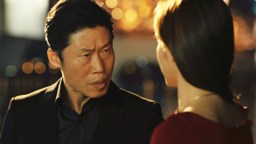 "Luck-Key" a fost unul din marile succese de box-office in Coreea anul trecut, productia obtinand incasari de nu mai putin de 47 de milioane de dolari. Regizorul Lee Gye-byeok, ce mai are la activ o comedie, "The Beast and the Beauty" (2005), face echipa cu scenarista Jang Yoon-mi (Scarlet Innocence), adaptand cu succes o poveste ecranizata in 2012 in Japonia sub titlul "Key of Life", scrisa de regizorul respectivului film, Kenji Uchida. Distributia productiei coreene il are in prim plan pe actorul ce poate fi considerat deja un veteran al flmului coreean, Yu Hae-jin (desi are doar 47 de ani), secondat de mai tanarul Lee Joon, fost membru al formatiei k-pop MBLAQ, reprofilat actor (Heard It Through Grapevine, Vampire Detective, Woman with a Suitcase). Filmul este o comedie savuroasa in care pana si cele mai intunecate momente ale sale sunt colorate de regizor intr-un asemenea mod incat buna dispozitie e pastrata tot timpul. Yu Hae-jin ne ofera o prestatie de zile mari, interpretand un asasin care in urma unui incident la baia publica devine amnezic si se trezeste cu o alta identitate. Pentru el incepe o cursa contra cronometru pentru recuperarea amintirilor din trecut, timp in care are ocazia de a cunoaste o alta latura a vietii, care mereu i-a fost straina.Lee Joon pe de alta parte e extrem de ezitant in rolul unui pierde vara hotarat sa puna capat socotelilor cu viata, dar caruia o cheita pusa de divinitate in mana lui ii ofera sansa unei vieti la care nici macar nu a indraznit sa viseze vreodata. Printul cel "frumos" Yu Hae-jin si cersetorul cel "urat" Lee Joon ajung sa faca schimb de identitati, si fiecare se trezeste in ipostaza de a trai mai departe in pielea celuilalt, exact ca in povestea lui Mark Twain, "Print si Cersetor". Insa viata le ofera nenumarate surprize, dand fiecaruia o lectie si ajutandu-i sa realizeze care sunt lucrurile cu adevarat pretioase. O productie care binedispune si care ofera 2 ore deconectante in compania unei povesti pe cat de comice pe atat de captivante.
Traducerea si adaptarea au fost efectuate in premiera in Romania de lasedan si gligac2002 (Asia Team) pentru asiacinefil.
Prezentare realizata de cris999 – asiacinefil