Home » DIVERSE
Long & Winding Road (2005) – un road-movie coreean inedit despre valorile familiale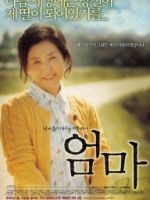 "Long & Winding Road" e o drama de familie coreeana aparte, care cel putin prin titlu aminteste de o celebra si superba melodie din anul 1970 a formatiei "The Beatles". Acest titlu e mult mai inspirat decat celalalt folosit de distribuitori pe piata internationala, "Grandma's Adventure", care e aproape irrelevant in conditiile in care "bunica" din titlu e de fapt o mama a unei mari familii pentru fericirea careia s-a sacrificat o viata intreaga. De fapt, titlul in coreeana al productiei din 2005 e "Eomma" (Mama), insa probabil pentru a nu exista confuzii cu alte productii similare coreene s-a optat pentru un titlu international diferit. Filmul regizat si scris de Koo Sung-joo, aflata la doar al doilea film din cariera dupa debutul din 1994 cu "To You, From Me", e de fapt un road-movie inedit ce are in centrul sau figura unei mame trecute de 60 de ani si numeroasa familie tipic coreeana care se reuneste pentru nunta mezinei familiei. Desi realizat acum un deceniu, filmul are o incarcatura dramatica si emotionala aparte, ce aminteste de productii precum "Ode to My Father", "Last Present" sau "Rolling Home With A Bull". Pigmentat cu putin din fiecare, dar si cu cateva alegorii desprinse parca din filmele lui Park Chan-wook, "Long & Winding Road" ne ofera o poveste la prima vedere atipica cinematografiei coreene (mai degraba seamana mai mult cu un film japonez, in care trairile personajelor nu se exteriorizeaza, insa se simt), dar care spre final se transforma in ceva extrem de familiar iubitorilor de filme coreene. In rolul principal o revedem pe actrita-veteran Ko Du-shim, aproape de nerecunoscut in comparatie cu recentele roluri din seriale precum "Marry Him, If You Dare" sau "One Warm Word", in timp ce in rolurile secundare iubitorii de filme si seriale coreene vor recunoaste o multime de figuri cunoscute, ca Son Byung-ho, Kim Yoo-seok, Park Won-sang sau Ha Jae-yeong.
Eun-young e mezina familiei, si cea mai draga fiica a unei mame a unei familii numeroase, formata din trei baieti si trei fete. Toti baietii au intre 30 si 40 de ani, unii asezati la casele lor, altii inca traindu-si viata pe cont propriu, precum al doilea frate, un pierde vara notoriu. Dintre cele 3 fiice, una s-a casatorit, o alta s-a calugarit, iar Eun-young, nascuta tarziu, cand mama ei abia implinise 40 de ani, tocmai e pe cale sa se marite. Nunta ei mobilizeaza intreaga familie, deoarece apare o mare problema: toata viata ei, mama a trait intr-un sat, iar nunta urmeaza a avea loc la 130 km distanta, in Mokpo. N-ar fi fost o problema daca mama nu suferea de o afectiune ciudata numita kinetoza sau, mai bine cunoscuta ca rau de miscare, o boala incurabila ce se manifesta ori de cate ori aceasta urca la bordul unei masini, feribot, tren sau avion, fiind cuprinsa de o ameteala ce-i provoaca lesinul. In ciuda acestei situatii, mama are o revelatie, in vis aparandu-i sotul defunct care o sfatuieste sa mearga la nunta fiicei sale, mai ales ca nu a putut participa niciodata la nunta niciunuia dintre copiii ei. Cu o vointa de fier, aceasta decide sa parcurga cei 130 de km ce o desparte de fiica ei pe jos, incepand o calatorie plina de peripetii in care familia ii e alaturi.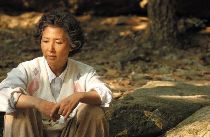 Povestea din "Long & Winding Road" e una extrem de simpla, ca in orice road-movie, umorul usor alternand cu drama. Personajul principal e o mama trecuta de 60 de ani, vaduva de ani buni, ce si-a trait toata viata intr-un sat. Aici e tinuta captiva de boala rara de care sufera si care se manifesta ori de cate ori calatoreste cu un mijloc de locomotie. A crescut trei fii si trei fiice, are o familie numeroasa, inclusiv nepoti, si, lucrul cel mai important, are o familie unita, care stie sa se reuneasca in momentele importante. Desigur, nu lipsesc animozitatile inerente dintre frati, dar in care familie toate sunt perfecte ? In momentul in care se decide sa mearga pe jos la nunta fiicei sale cele mai mici, care ii e si cea mai draga, intreaga familie se mobilizeaza, insotind-o pe tot parcursul calatoriei. De fapt, filmul este unul al (re) descoperirii de sine si a lumii care uneori ne este interzisa si, prin raportare la aceasta, a constientizarii valorilor familiale. Calatoria inseamna din start un act de curaj in scopul obtinerii unei revelatii, o repozitionare a noastra in raport cu realitatea inconjuratoare, o evadare din monotonie si o cunoastere. Pentru mama din film, interpretata magistral de Ko Du-shim, calatoria spre Mokpo inseamna mai mult decat toate aceste lucruri la un loc. Ea incearca sa-si depaseasca conditia, asa cum cu multa perseverenta a invatat sa scrie si sa citeasca la batranete. Si, mai presus de toate, incearca sa-si indeplineasca indatorirea de mama, avand ambitia de a parcurge 130 de km pe jos pentru a fi alaturi de fiica ei in cel mai fericit moment al vietii acesteia. Pe drum, fiecare din copiii ei ii sunt alaturi, o incurajeaza, ii usureaza povara ce o poarta de 6 decenii pe umeri, prilej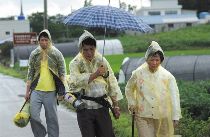 cu care copiii isi redescopera mama, si mama isi simte copiii aproape. Practic acest road-movie e o radiografie a unei familii obisnuite, ce ne da prilejul sa descoperim acele valori unice al caror barometru doar familia poate fi: dragostea (de mama sau pentru propriii copii), respectul, comunicarea, sinceritatea. Si mai presus de toate vedem creionat portretul unei mame cum rar ne e dat sa vedem in filmele coreene, dar si insemnatatea celei dintai fiinte din viata fiecarui om, primul cuvant pe care cu totii il rostim, "mama". Un film simplu, care pe masura ce evolueaza capata valente deosebite, cu o coloana sonora minunata si cu multe, foarte multe invataminte pe care tot mai putine filme coreene din zilele noastre le mai transmit. O realizare remarcabila din care cu totii avem de invatat, indifferent de varsta, "Long & Winding Road" fiind unul din rarele filme ce reuseste sa defineasca mama cu ajutorul unor sentimente unice, transmise dincolo de ecran in cel mai original mod cu putinta.
Traducerea si adaptarea au fost efectuate in premiera in Romania de uruma si gligac2002 (Asia Team) pentru asiacinefil.
Prezentare realizata de cris999 – asiacinefil