Home » NOUTÃŢI
Lee Young-ae şi-a reînnoit contractul de publicitate cu o companie de construcţii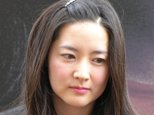 Constructorul coreean "GS Engineering and Construction" isi va prelungi contractul de publicitate pe care il are cu actrita Lee Young-ae pentru inca un an. Mai mult ca sigur prelungirea va fi semnata la sfarsitul acestei luni. Compania nu era sigura daca sa isi reinnoiasca contractul cu vedeta, fiind ingrijorata de consecintele casatoriei secrete a acesteia cu un om de afaceri coreeano-american care a avut loc in Statele Unite in luna august a acestui an, mai precis de posibilitatea ca aceasta uniune sa distruga imaginea companiei. Se spune ca GS E&C ar fi vrut din capul locului o schimbare. Lee a fost model si imaginea companiei pentru mai mult de 7 ani. Primul contract a fost incheiat cu aceasta in 2002, cand constructorul a lansat un nou brand de apartamente, "Xii". La acea vreme compania de constructii a ajuns la concluzia ca imaginea inteligenta si rafinata a lui Lee ar fi o buna alegere pentru inlesnirea caii spre succes.
In acest an, in vara, compania a decis, aparent, sa-si reinnoiasca contractul cu actrita deoarece presedintele companiei, Huh Myung-soo, era convins de integritatea actritei si de puterea ei de convingere in materie de publicitate. "Toata lumea se casatoreste", a spus acesta. "Ar fi o greseala sa inlocuiesti un model cu care ai colaborat atata timp cu o alta persoana doar pentru ca aceasta s-a casatorit".
Lee Young-ae a fost factor care a propulsat compania GS E&C in topul celor mai importante firme de constructii din Coreea datorita succesului extraordinar de care actrita s-a bucurat cu mega-succesul serialului din 2003, "Dae Jang Geum" ("Jewel in the Palace"). Actrita a ramas fidela companiei, declinand ofertele lucrative venite din partea altor companii de constructii. Se pare, insa, ca in spatele deciziei GS E&C se afla si considerente economice. Daca modelul este inlocuit, compania in mod inevitabil va trebui sa schimbe toate posterele, pamfletele si materialele publicitare atat de pe teritoriul Coreei, cat si peste hotare, fapt care ar costa compania in jurul a 30 miliarde woni, in timp ce Lee e platita, pentru un contract pe un an, cu suma de numai 800 milioane de woni.
Articol realizat de cris999 © www.asiacinefil.com