Home » NOUTÃŢI
Lee Young Ae se întoarce la prima iubire, filmul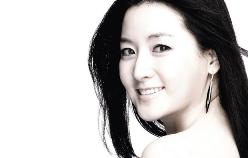 Actrita Lee Young Ae se va intoarce pe micile ecrane. Dupa casatoria si nasterea gemenilor, actrita a luat o pauza de 10 ani. O asteptare lunga pentru fani, o pauza bine meritata pentru geniala actrita. Fanii nu au uitat-o (cine ar fi putut, oare?) si le este dor inca de rolurile ei, in special de cel jucat in "Daejanggeum" ("Jewel in the Palace"). Young Ae a raspandit savoarea a tot ceea ce inseamna Coreea precum un tsunami, depasind granite geografice. "Daejanggeum" sau "Jewel in the Palace" este serialul regizat de Lee Byung Hoon in 2003 si produs de MBC. Acesta a devenit unul din cele mai vizionate seriale coreene, cu o medie procentuala de rating de 46,3%. Varful de rating a fost de 57,8% (practic unul din doi coreeni au vizionat serialul) devenind al zecelea cel mai vizionat serial. Produs cu 15 milioane de dolari serialul a fost exportat in peste 90 de tari castigand 103,4 milioane dolari la nivel mondial, devenind unul din pilonii principali ai Valului Coreean, crescand popularitatea culturii K pop in intreaga lume.
La sfarsitul lui martie s-a anuntat ca actrita va aparea intr-un nou serial. Ce a determinat-o pe eleganta actrita sa accepte acest rol pentru intoarcerea pe micul ecran este povestea unei geniale artiste, Shin Saimdang, care a trait in timpul dinastiei Joseon, in secolul XVI. Producatorul a explicat ca imaginea stilata, aproape aristocrata si felul in care actrita este perceputa de societatea coreeana si nu numai se potrivesc suficient cu Saimdang incat sa indrume privitorul si sa-l ajute sa redescopere viata uneia din cele mai respectate femei din istoria Coreei. Telespectatorii deja asteapta cu nerabdare sa vada un joc actoricesc deosebit. Young Ae va juca rolul unui ambasador care va prezenta intregii lumi elita culturii coreene.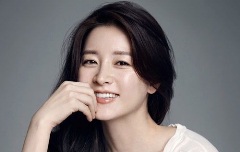 Young Ae va interpreta un rol dublu in "Saimdang, the Herstory", cu o poveste in poveste, totul pornind a se desfasura in fata noastra de la un lector universitar care gaseste un jurnal secret al unui poete, artiste si mame care l-a crescut pe Lee Yul Gok, cel mai mare invatat al acelui timp. Mutandu-se cand in trecut, cand in prezent, naratiunea ei interactiva va captiva complet, telespectatorii fiind martorii descrierii unui spirit liber care nu a esuat niciodata ca mama, sotie, artist – un vis, avand in vedere societatea confucianista rigida din acea perioada, cunoscuta pentru discriminarea femeilor.
Dupa confirmarea actritei, compania de productie a declarat ca filmarilor vor incepe in iunie dupa cateva luni de pre-productie si serialul va fi difuzat incepand cu prima jumatate a anului viitor. Fiind constienti de renumele actritei si de impactul cultural pe care acest nou serial il va avea, multe posturi de televiziune din strainatate sunt atente la orice miscare sau decizie facuta de Young Ae. O casa de productie din China ia in considerare difuzarea serialului in China simultan cu cea din Coreea.
Infatisand pasiunea extrem de talentatei Saimdang pentru arta si iubirea imensa pentru familie, "Herstory" reinterpreteaza o femeie din istoria veche a Coreei, o femeie cu succes in tot ce facea, arta, educatie, familie.
Nu putem decat sa salutam revenirea pe ecran a acestei actrite, o comoara a Coreei din zilele noastre ce va portretiza o alta comoara a Coreei, o comoara nationala cu un nume simplu. Saimdang.
Daca exista vreun iubitor de film ce nu a auzit inca de Lee Young Ae, va recomandam "Fireworks", "Daejanggeum" ("Jewel in the Palace"), "Last Present" sau "Sympathy for Lady Vengeance".
Sursa: businesskorea.co.kr
Articol realizat de chocolate_cleo – asiacinefil