Home » ANALIZE, INTERVIURI
Lee Jun-ki, starul din Iljimae între extazul celebrităţii şi revenirea cu picioarele pe pămînt (partea a 2-a)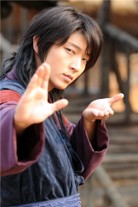 Privind retrospectiv, Lee si-a descris zilele timpurii ale ascensiunii sale ca fiind marcate de singuratate si absenta. "Cred ca am devenit putin plin de sine cu "The King and the Clown". Pe urma a venit ingrijorarea si marele semn de intrebare legat de "ce voi face cand voi inceta sa mai stralucesc" ? Desigur, insa, ca nu doream sa fac pasul inapoi, gandindu-ma la toate greutatile prin care am trecut ca sa ajung acolo. Asa ca, intr-un fel, nu am avut de ales si nu puteam face decat sa-mi adun la un loc toate energiile si sa ma zbat de unul singur sa ies din conul de umbra in care intrasemfara voia mea dupa succesul din The king and the Clown". Si a reusit. Performanta din serialul produs de SBS, "Iljimae", de anul trecut, l-a adus in topul premiatilor la SBS Drama Awards din decembrie 2008. Serialul, in care Lee interpreteaza un talhar erou ce fura de la oficialii corupti ai dinastiei Joseon si da celor saraci, s-a bucurat de ratinguri de peste 30%, iar vanzarile pe dvd ale serialului au fost de 2 ori mai mari decat cele ale serialului Jumong.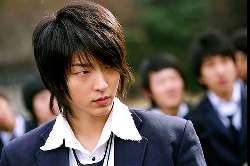 De curand, serialul a inceput sa fie difuzat de televiziunea japoneza TV Tokyo. Decizia japonezilor este de departe surprinzatoare, insa explicabila. In ciuda carierei relative scurte, Lee se bucura de o recunoastere atata in China si Japonia, cat si in alte tari asiatice. Un sondaj recent il situeaza la Lee Jun-ki pe pozitia a patra ca actor considerat cu potential urias al Valului coreean (Hallyu). Anul trecut, Lee a reprezentat imaginea festivalului Hallyu din Seul. Raspunzand chemarii fanilor din China si Japonia, Lee a tinut concerte de recunostinta pentru acestia in Shanghai si Hangzhou in China, la care au participat aproximativ 10.000 de oameni. Intentiile actorului sunt sa organizeze concerte similare si in Kobe si Yokohama, in Japonia. "Fiind o figura publica, nu exista prea multe cai, pentru mine, sa scap de stres. Iar de-a lungul anilor, am pierdut cativa oameni la care tineam mult. In acest sens, vreau doar sa ma simt bine in compania fanilor. Fanii inseamna mult pentru mine", a spus Lee.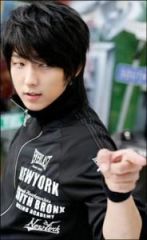 Reporterul caruia Lee a acceptat sa i se destainuie, a remarcat, pe durata intrevederii cu acesta seriozitatea si ardoarea acestuia, aproape atipice unei celebritati tinere. De asemenea, a ajuns la concluzia ca acesta poseda acel gen de ambitie nepotolita si tenacitate nesfarsita, deseori atribuita "tipilor Geyongsangdo", adica celor originari din provincia Gyeongsang din sudul peninsulei coreene, de unde e originar si Lee. Pe cand Lee crestea, familia lui nu o ducea deloc bine sub aspect financiar. Lee a spus ca acest lucru l-a facut ceea ce a ajuns sa fie astazi. "Uram pur si simplu sa pierd. Mereu a trebuit sa ma lupt pentru a dobandi ceva in viata. Nimic nu pica din cer. Gandindu-ma la acei ani, daca cresteam intr-o familie instarita, cred ca as fi facut totul intr-un ritm mult mai lent, si m-as fi apropiat de lucruri intr-o maniera mult mai lejera. Poate ca, de asemenea, m-as fi concentrat mai mult si pe studii", a chicotit Lee, ca si cum demult ar fi facut pace cu umilul sau trecut.

Reporterul relateaza ca in timp ce punea intrebarile, Lee era extreme de atent la acestea, digerandu-le, raspunzand cu o fermitate dezarmanta si intr-o maniera contemplativa. Lucrul pe care probabil l-a spus cu cea mai mare convingere, in timpul conversatiei, a fost cel legat de relatia sa cu personajul din "The King and the Clown". "In timpul epocii Joseon, clovnii proveneau din randul claselor de jos. Insa aveau o dorinta de nestavilit pentru creativitatea artistica si libertate. Prin interpretarea lor puteau sa exploreze astfel de dorinte, aducand in acelasi timp bucuria pe chipurile privitorilor", a explicat Lee. "The King and the Clown" se incheie cu personajul interpretat de Lee – Gongil – strigand ca va deveni un clovn in viata lui viitoare. Pentru Lee Jun-ki, raspunsul ar fi probabil acelasi.
Articole realizate de cris999 © www.asiacinefil.com