Home » ANALIZE, INTERVIURI
Lee Jun-ki, starul din Iljimae între extazul celebrităţii şi revenirea cu picioarele pe pămînt (partea 1)
Exista unele lucruri pe care te-ai astepta sa le intalnesti la o vedeta de film: sa arate bine, sa aiba o viata publica fabuloasa si, poate, sa aiba putina atitudine. Cam aceastea au fost si asteptarile unui reporter coreean inainte de a obtine un interviu de la actorul Lee Jun-ki. Lee, odata un tanar actor promitator in cautarea celebritatii, originar din orasul port Busan, a fost catapultat pe culmile succesului de impresionanta intruchipare a unui clovn androgin in blockbusterul coreean al anului 2005, "The King and the Clown". Astazi, Lee este unul din cei mai bine cotati actori coreeni dupa incasarile pe care le aduc productiile in care este distribuit. Conform unor statistici, cele cateva filme in care a jucat au atras aproape 20 de milioane de oameni. Acest lucru il situeaza pe actorul de 27 de ani pe picior de egalitate cu cativa veterani de succes ai filmului coreean, precum Song Kang-ho, Seol Kyeong-gu sai Ahn Seong-gi.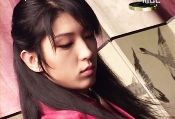 Sa luam la rand fiecare trasatura pe care te-ai astepta sa o gasesti la un actor si sa o analizam pe cazul particular al lui Lee. In primul rand un actor spuneam ca trebuie sa arate bine. Lee ara un aspect aflat undeva la frontiera dintre un barbat si o femeie. Trasaturile androgine nu sunt intocmai ceea ce se poate intelege prin acest termen, aspectul sau fizic dovedindu-se pana la urma un element care a cucerit foarte multe doamne si domnisoare. In al doilea rand, viata publica a lui Lee a fost, pana in prezent, una ireprosabila. Cunoscator al artelor martiale si practicant al acestora, cu o mare capacitate de a atrage priviri si de a destinde prin niste simple gesturi atmosfera, Lee mereu a fost preocupat sa-si construiasca o imagine de actor modest. Totusi, acesta tine mult la look in momentul in care apare in fata fanilor; poate acele scene din serialul "Iljimae", in care personajul interpretat de el, Yeong, e mereu preocupat de imaginea sa in fata lumii, asemeni unui narcisist perfect constient de pozitia sa, au un sambure de adevar in realitate.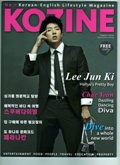 Insa legat de cel de-al treilea aspect – atitudinea -, este greu de spus daca aceasta este tipica egalilor sai din domeniul in care activeaza. "Am avut caderea mea din gratii", a spus Lee cu o figura serioasa si cu voce joasa in timp ce participa la o sedinta foto imbracat intr-un costum negru impecabil, camasa alba si cravata neagra. "Dupa performanta mea din 'The King and the Clown', m-am regasit fata in fata cu aceasta imagine de "baiat dragut", ca a fost sau nu aceasta intentia mea. Dintr-o data, lumea a fost interesata de mine; au fost numai elogii si critici constructive la adresa mea, ambele in acelasi timp. Totul a fost atat de coplesitor… Simteam ca si cum pluteam in aer".Pentru barbati, look-ul de "baiat dragut" pe care l-a lansat Lee Jun-ki, un adevarat stil propriu, a devenit mai popular, in ultimii ani. Iar de atunci, cultura pop coreeana si industriile care o sustin nu au mai fost niciodata la fel. Imaginea unor barbati care sa fie la fel de draguti (sau mai draguti) decat femeile a devenit un lucru popular si obisnuit la care fiecare barbat tanar coreean a ajuns sa viseze. Grija pentru propria imagine a devenit un adevarat cuvant de ordine in randul tinerilor coreeni, avandu-l ca model pe Lee Jun-ki.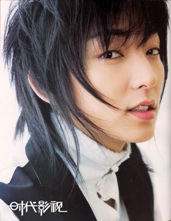 Cu toate ca aceasta orientare este inca puternica, ea nu i-a garantat succesul lui Lee. Rolurile din "Fly, Daddy, Fly" (2006), "Mey 18" (2007) si "Virgin Snow" (2007) nu au constituit succese de box-office sau l-au prezentat pe Lee in niste roluri secundare care nu ii puneau prea bine pe tapet calitatile. Cu toate acestea, actorul a reusit sa se mentina in lumina reflectoarelor prin cateva seriale de televiziune, precum "My Girl" si "Time Between Dog and Wolf".
 VA URMA