Home » NOUTÃŢI
Lee Joon la primul rol într-un serial de familie, "Father is Strange"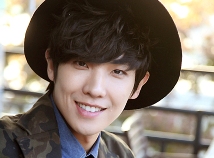 Marile companii de televiziune planuiesc deja noi seriale, pentru ca majoritatea serialelor care se difuzeaza la sfarsit de saptamana mai au mai putin de jumatate din episoadele ce au ramas a fi difuzate. Producatorii serialului "Father Is Strange", care va fi difuzat de KBS, au oferit roluri lui Kim Young-chul (All's Well With a Happy Home) si Kim Hae-sook (Yes, That's How It Is).
"Father Is Strange" descrie povestea unei familii care traieste intr-o suburbie a Seulului, familie condusa de un tata muncitor si de sotia lui. Dar acest tata ascunde un secret de 35 de ani, tinand ascunsa adevarata sa identitate. Sotia sa este o femeie responsabila si mama dedicata celor 3 fiice si singurului fiu. Intr-o buna zi apare un tanar care declara ca este fiul capului familiei. In ciuda faptului ca tatal stie ca acesta nu este fiul sau biologic, il ia sub aripa sa si insista ca este al lui.
Lee Joon (Woman With a Suitcase) a confirmat ca va juca rolul principal din serial, acesta fiind primul serial "family" in care joaca. Rolul a fost initial oferit altui actor din "Woman With a Suitcase", Joo Jin-mo, dar acesta a refuzat din cauza programului incarcat. In prima forma a scenariului, Joo Jin-mo trebuia sa fie o celebritate rece, dura si plina de trufie care a crescut in Statele Unite si a devenit un actor de succes, in Coreea. Ramane de vazut daca personajul lui Lee Joon va suferi vreo schimbare sau daca va fi ceva cu totul nou.
Jung So-min (The Sound of Your Heart, D-Day) a fost in discutii pentru a juca in rolul principal feminin. In cele din urma aceasta a acceptat, fapt ce face din distribuirea ei o reunire pe platourile de filmare cu de Kang Suk-woo (Glorious Day) care a jucat rolul socrului in Can We Get Married?. Kang Suk-woo a confirmat deja ca accepta rolul sefului de departament al unui mare magazin care ii cere sotiei un mariaj mai ciudat numit "marriage graduation", adica sotii raman casatoriti din punct de vedere legal si social, dar sunt liberi sa traiasca nestingheriti de jumatatea "legala".
Scenarista Lee Jung-sun va scrie scenariul pentru "Father Is Strange", aceasta fiind prima scenarista de la "Ojakkyo Brothers". Lee Jae-sang se va ocupa de productie, fiind cel care s-a ocupat in trecut de Sons of Sol Pharmacy, Bel Ami si Trot Lovers.
"Father Is Strange" va fi difuzat din februarie 2017, dupa incheierea serialului The Gentlemen of Wolgyesu Tailor Shop.
Articol realizat de chocolate_cleo – asiacinefil