Home » DIVERSE
KBS Drama Special: The Woman Next Door (2010) – despre vise şi preţul iubirii într-o lume indiferentã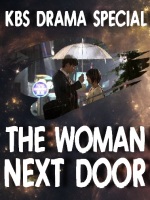 Scenaristul serialelor "Crazy for You", "Protect the Boss" si al mai recentului "All About My Romance", Kwon Ki-young, s-a inscris si el pe lista colaboratorilor la proiectul KBS Drama Special, scriind scenariul lui "The Woman Next Door"(parafrazand titlul penultimului film al marelui Francois Truffaut), difuzat in 2010 de postul KBS. Si de aceasta data iubirea e personajul central in jurul careia se construieste o poveste simpla cu putin iz hollywoodian spre final, in care protagonisti sunt un tanar inselat de iubita pe care pana mai ieri o vedea femeia vietii sale, si o femeie trecuta de 30 de ani, ce doreste sa ascunda o fapta oribila, dar care pe durata scurtei sale relatii cu mai junele ei vecin ajunge sa descopere altfel iubirea… O poveste despre iubirea naiva, gelozie, pasiune arzatoare si sacrificiu in numele iubirii, ce ne deminstreaza o data in plus ca trairile umane si simtamintele nu sunt lucruri previzibile, iar uneori clipa de fericire pe care o aduc poate constitui un inceput a ceva nou. In rolul principal masculin il putem revedea pe Lee Tae-sung (Rooftop Prince, Mischievous Kiss – ce i-a adus in 2010 un premiu de interopretare la MBC Drama Awards), ce intra destul de bine in pielea unui tanar naiv dispus sa-si sacrifice inclusiv libertatea pentru femeia ce i-a oferit o clipa de fericire, iar in rolul principal feminin o putem vedea pe Sun Woo Sun din "Will it Snow at Christmas?" sau "Queen of Housewifes", a carei interpretare e mult mai emotionanta si mai serioasa decat a mai tanarului ei partener.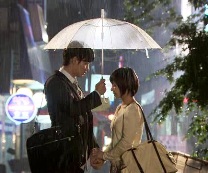 Byeong-hoon e un tanar ce are un vis in viata si multe sperante ca acesta se va implini intr-o zi. De un an si jumatate e prieten cu So-hee, o tanara care il admira tocmai pentru visul sau. Insa visele nu se pot implini fara bani. De ceva vreme, Min-cheol, prietenul din copilarie al lui Byeong-hoon, are o relatie secreta cu So-hee, iar inr-una din zile Byeong-hoon ii surpinde pe cei doi intr-o ipostaza intima. Mai apoi afla ca de fapt cei doi isi doreau ca singur Byeong-hoon sa descopere adevarul, le-ar fi fost mai usor sa explice cursul ulterior al evenimentelor. Daca Min-cheol ii cere in numele prieteniei sa treaca cu vederea ca i-a furat prietena, spunand ca a facut-o de dragul acesteia si al unui viitor mai bun pe care aceasta il merita, So-hee e mai rezervata, pastrand tacerea si neoferind nici o explicatie. In seara respectiva, Byeong-hoon se imbata si ajunge pe trei carari acasa, insa greseste apartamentul, batand la usa unei doamne trecute de prima tinerete ce locuieste in vecini. Desi incearca sa-l ajute, tanarul incepe sa-si strige suferinta si ii si murdareste hainele femeii. Cateva zile mai tarziu, venind acasa, o reintalneste intamplator pe aceasta si e dispus sa faca orice pentru a se revansa pemntru acea seara. Din vorba in vorba, vecina, pe numele ei Yoon Mi-joo, ii spune ca i s-a defectat pc-ul, sugerandu-i o modalitate prin care ar putea-o ajuta. Tanarul ii ofera pc-ul ei pana vecina isi va repara pc-ul, si astfel, seara de seara, aceasta il viziteaza pentru a nu isi intrerupe lectiile online de spaniola. Desi doamna din vecini e in continuare indiferenta, Byeong-hoon se simte tot mai mult atras de aceasta. Lucrurile se complica cand in scena intra sotul violent al femeii, ce are tot timpul probleme cu lipsa banilor…
Traducerea a fost efectuata in premiera in Romania de cristinab si gligac2002 (Asia Team) pentru asiacinefil !
Prezentare realizata de cris999 – asiacinefil.com