Home » ASIA TEAM ROMANIA
Himalaya, Where the Wind Dwells (2008)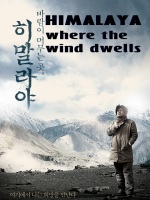 Nepalul, considerat taramul sacru al budhismului, isi dezvaluie farmecul unic in productia coreeana regizata de Sool Il-Jeon, "Himalaya, Where the Wind Dwells". Filmarile au fost realizate in cel mai inalt loc din lume, pe platourile muntoase de o frumusete unica ale Himalayei, si partial in capitala Nepalului, Kathmandu. Sool Il-Jeon, care a scris si scenariul filmului pe care tot el il regizeaza, demonstreaza ca dincolo de cuvinte, reuseste sa infatiseze spectatorului o lume care in tacerea ei isi traieste propria drama. Din acest punct de vedere nu se departeaza de succesele sale anterioare, "Time Between Dog and Wolf" (2006) si mai ales "With the Girl of Black Soil" (2007). "Himalaya, Where the Wind Dwells" a fost nominalizat la Globul de Cristal la Festivalul de la Karlovy Vary in 2008 si marcheaza revenirea pe ecrane, dupa 4 ani de pauza, a marelui actor Choi Min-sik (Old Boy, Failan). Acesta are o prestatie plina de subtilitate, insa spre dezamagirea fanilor, pare a-si fi pierdut entuziasmul pentru industria de film, alegand sa joace intr-o productie independenta.
Choi – un angajat trecut demult de prima tinerete la o companie din constructii, are o viata anosta, lipsita de culoare. Locuieste singur si este, din fire, o persoana posaca. In momentul in care un coleg de lucru, imigrant din Nepal, Dorgy, moare intr-un accident de masina in momentul in care fugea la un control inopinat al autoritatii de stat din domeniu, acesta se decide sa porneasca intr-o calatorie in inima salbaticului Himalaya in scopul de a duce cenusa colegului sau familiei acestuia. Cand ajunge in Nepal, insa, realizeaza ca nu e pregatit pentru intalnirea cu Himalaya. Ajuns mai mult mort decat viu la destinatie, datorita unui caraus, acesta descopera, departe de civilizatie, o cultura diferita si un mod de viata in Himalaya care are, pentru el, o semnificatie profunda. In plus, trebuie sa reuseasca sa-si faca curajul pentru a spune adevarul familiei indoliate…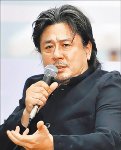 Un film artistic de o frumusete spectaculoasa, ce reflecta splendoarea si totodata greutatile vietii de zi cu zi a Himalayei sub forma aproape a unui documentar cu tenta meditativa ce nu are cum sa nu delecteze fanii genului. Filmul a obtinut aprecierile criticilor de film, in ciuda simplitatii sale si, pe alocuri, a senzatiei de plictiseala pe care cadrele lungi, filmate cu camera fixa si dialogurile aproape inexistente o poate induce. Nu lipseste tentativa de schitare a vietii localnicilor, iar ratacirile personajului principal in peisaje nesfarsite, da senzatia de izolare, de cautare a spiritului acelor locuri purtat de vantul ascutit ce bate cu putere. Vizionare placuta !