Home » DIVERSE
Gye Baek (2011) – un nou serial coreean tradus de Asia Team Romania !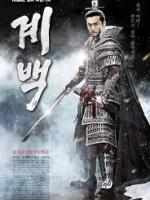 Daca Shilla l-a avut pe marele general Kim Yu Shin, Baekje l-a avut, contemporan cu Kim Yu Shin, pe generalul Gye Baek. Televiziunea coreeana MBC a lansat recent spre difuzare un serial dedicat vietii acestuia, pornind de la fapte reale, consemnate istoric. Cu ajutorul fanteziei debordante a lui Jung Hyung Soo, scenaristul lui "Damo", "Yaksha" si mai ales "Jumong", si a talentului lui Kim keun-hong, regizorul lui "Queen Seon-deok", "Jumong" si "Yi San", serialul "Gye Baek" reconstituie atmosfera fascinanta a perioadei timpurii a regatelor din peninsula coreeana, punctul terminus fiind celebra batalie de la Hwangsanbeol din anul 660. De aceasta data serialul isi muta actiunea in Baekje, stat antic situat in sud-vestul peninsulei si invecinat la est cu Shilla si la nord cu marele Goguryeo. Serialul nu trateaza perioada de apogeu a regatului, cand in secolul IV Baekje controla chiar unele colonii din China actuala si cea mai mare parte a vestului peninsulei coreene pana in nord, in Pyeongyang (capitala actuala a Coreei de Nord). Pe atunci, Baekje era o puternica putere maritime, cu relatii comerciale solide cu China si Japonia. Aceea a fost perioada de glorie a maretului rege Geunchogo.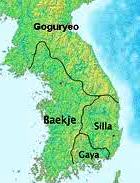 "General Gye Baek" prezinta perioada ce duce la disparitia statului Baekje, ridicarea marelui general ce a incercat sa salveze umitatea statala in fata aliantei dintre Silla si dinastia chineza Tang. Pe atunci, Baekje era aliata cu Goguryeo, insa in 660, o armata inferioara numeric, condusa de Gye Baek e infranta in batalia de la Hwangsanbeol (parodiata in recentul film "Battlefield Heroes"). Episodul Hwangsanbeol a reprezentat sfarsitul statului Baekje. Intr-un timp foarte scurt, capitala Sa Bi a cazut, iar Baekje a fost anexata la Shilla. Regele Uija din Baekje si fiul sau Buyeo Yung au fost exilati in China, in timp ce majoritatea nobililor au fugit in Japonia. A existat o ultima miscare de rezistenta ce a incercat restaurarea statului Baekje cu ajutor japonez. Insa in 663, in batalia de la Baekgang, alianta Shilla/Tang a infrant fortele de rezistenta din Baekje si cele japoneze in urma unor crunte batalii pe mare si pe uscat. Soarta statului Baekje fusese definitiv pecetluita.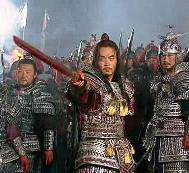 Despre viata lui Gye Baek se stiu foarte putine lucruri, in comparative, de exemplu, cu viata generalului Kim Yu Shin din Shilla. Realizatorii serialului incearca sa realizeze o biografie romantata pornind de la putinele date concrete si istorice consemnate. Astfel, asistam la o rezumare in cateva episoade a perioadei de dinaintea nasterii acestuia si a copilariei sale, si regasim familia acestuia prinsa in mijlocul eternelor lupte pentru putere de la Palat. Ce se stie sigur despre Gye Baek este contributia lui importanta in batalia de la Hwangsanbeol. In 660 – cu aceasta batalie incepe si se sfarseste de altfel si serialul – , Baekje e invadat de 50.000 de soldati din Shilla condusi din umbra de generalul Kim Yu Shin, si de 144.000 de soldati Tang. Cu doar 5.000 de soldati, Gye Baek s-a ciocnit cu inamicul in batalia de la Hwangsanbeol. Se spune ca inainte de a incepe aceasta batalie, Gye Baek si-ar fi ucis sotia si copilul pentru a ridica moralul si patriotismul in randul ostirii sale, dar si pentru a impiedica ca gandul la familie sa-i influenteze actiunile si sa-l impinga la esec. Initial, micuta lui ostire a reusit sa obtina 4 victorii, provocand pierderi severe in randul ostirii din Shilla. Intr-un final, insa, epuizata si inconjurata de inamic, armata lui Gye Baek a fost coplesita numeric, iar intreaga oaste din Baekje a fost macelarita. Gye Baek a murit eroic pe campul de lupta.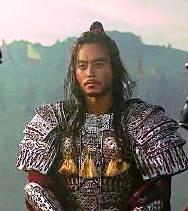 Incontestabil, vedeta serialului e interpretul generalului Gye Baek, Lee Seo-jin. Actorul revine dupa 2 ani de la precedentul rol intr-un serial de televiziune, si la 4 ani de la precedentul rol intr-o sageuk drama (drama istorica), Yi San. Experienta dobandita in seriale precum "Damo" sau "Yi San" cu siguranta vor constitui un atu pentru actor, fanii acestuia neconcepand ca "Gye Baek" sa fie un fiasco. Ramene, totusi, intrebarea daca acest rol – total diferit de cele anterioare – se potriveste fizicului lui Seo-jin, imaginea lui parand disproportionata in momentul in care are pe el armura de general. Asadar, acest rol este o adevarata provocare pentru Seo-jin, atat fizica cat si actoriceasca. Jo Jae-hyeon din "Marine Boy" il interpreteaza pe ultimul rege din Baekje, Uija, in timp ce Oh Yeon-su (o mai tineti minte pe placida Hong Tae-ra din "Bad Guy" ?), intr-un rol aproape de nerecunoscut, o interpreteaza pe concubina Sa Taek Bi. Galeria personajelor e completata de Cha In Pyo ("Crossing", dar si din serialele "Dae Mul" si "A Reputable Family"), Choi Jong-hwan (din Iris, Jejoongwon, sau Dong Yi), dar si de alte figuri cunoscute din diverse seriale traduse de Asia Team: Kingdom of the Winds, Dong Yi, Queen Seon-deok etc. Pe langa actorii cunoscuti, asa cum e moda in show-biz-ul coreean, in serial va aparea si o cantareata in voga in Coreea, este vorba de T-Ara Hyomin. Dupa aparitiile din "My Girlfriend is a Gumiho" si din filmul ce va avea curand premiera, "Gisaeng Spirit", Hyomin va aparea si in "Gye Baek". Se zvonise, initial, ca ar detine rolul principal feminin, insa agentia sa a infirmat acest zvonuri. T-Ara o va interpreta pe sotia lui Gye Baek.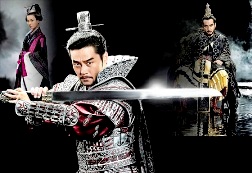 Serialul are 32 de episoade, si a avut un inceput promitator, fara insa ca episoadele ulterioare sa aduca un salt spectaculos in rating, acesta situandu-se undeva la 11%. Tinand cont de fundalul istoric dar si de distributia de exceptie, "Gye Baek" reprezinta inca o altrenativa de sageuk drama cu o subtitrare de calitate in limba romana, oferita de echipa Asia Team Romania tuturor asiacinefililor, care in aceasta vara sunt desfatati cu nu mai putin de 3 seriale istorice subtitrate la putin timp dupa difuzarea episoadelor in Coreea. Din acest punct de vedere avem parte, asadar, de o noua premiera in istoria Asia Team Romania: traducerea concomitenta a 3 seriale istorice si a inca 3 seriale contemporane. Vizionare placuta tuturor asiacinefililor !
Prezentare realizata de cris999 in colaborare cu Rina_10 – asiacinefil.com