Home » DIVERSE
Ghost (Phantom) (2012) – So Ji Sub între lumea virtualã şi cea realã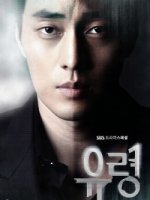 Prin intermediul serialului "Ghost" (cunoscut si ca "Phantom"), patrundem in lumea complicata a afacerilor – mai mult sau mai putin veroase – realizabile prin intermediul ciberneticii. K-drama a fost difuzata intre lunile mai-august 2012, dupa Rooftop Prince si precedand To The Beautiful You, pe parcursul a 20 de episoade. Regia serialului a fost semnata de regizorul Kim Hyung Sik, care a mai realizat si Sign, I am Legend, Cain and Abel si Lovers in Prague, iar scenariul a fost conceput de Kim Eun Hee care a mai scris si scenariile k-dramelor Sign, Harvest Villa si a filmului Once in a Summer. Coloana sonora dispune de piese care puncteaza cu inteligenta trairile personajelor precum si tensiunea momentului.
Distributia este una fin alcatuita de producatori, din ea facand parte actori de certa valoare, serialul avand un rating bun (o medie de 14%) si fiind recompensat cu premii la gala SBS Drama Awards din 31 decembrie 2012: So Ji premiul pentru excelenta, premiul special pentru interpretare intr-un serial SBS si Premiul Top 10 Stars, Kwan Do Won fiind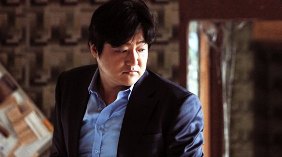 recompensat si el cu premiul special pentru interpretare. So Ji Sub e starul incontestabil al serialului, revenind intr-unh rol principal pe micul ecran la 2 ani de la Road No 1, in timp ce pe partenera lui feminina, Lee Yeon-hee, o retinem din East of Eden, Gu Family Book, dar si din filmele A Millionare's First Love, M sau My Way. Un rol secundar pentru Daniel Choi si o prestatie de calitate a "negativului" Uhm Ki-joon completeaza distributia de zile mari a serialului, ce ne prilejuieste reintalnirea unor figuri cunoscute in roluri secundare sau episodice. Pentru a asigura succesul serialului, la crearea scenei exploziei, care a durat un minut, au fost cheltuiti 200 milioane de woni (aproximativ 175 000 dolari); de asemenea, Ssangyoung Motor Company a fost unul din sponsorii principali ai k-dramei, personajele folosind masinile companiei, cei doi actori principali, So Ji Sub si Lee Yeon Hee fiind modele pentru Ssangyoung Motors Company. Pentru a interpreta rolul sau, So Ji Sub a invatat pentru prima data… judo.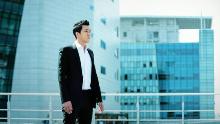 "Chiar acum cineva ti-a interceptat informatiile pe care le-ai trimis unui prieten prin smartphone. Informatiile care sunt ilegal colectate prin aceasta metoda pot fi folosite in infractiuni grave precum furtul de identitate. Natura investigatiilor cibernetice nu are limite. Acesta este motivul pentru care facem investigatie cibernetica".
Daca pana mai ieri un jaf se comitea cu ciorapul tras peste figura si pistolul in mana, incet-incet daca ai o minte ascutita poti sa-ti rotunjesti fondurile stand si chiorandu-te intr-un super PC. De aceea trebuie sa existe si politisti cibernetici. Unul dintre acestia este frumosul Kim Woo Hyun (So Ji Sub), unicul fiu al unui ofiter de rang inalt. Absolvind Academia de Politie pe primul loc, intra in Politia Nationala si incearca mereu sa gaseasca probe acolo unde sansa de reusita se situeaza intre 0 si 1. Acest fapt il propulseaza pe pozitia de conducator al echipei Cyber din cadrul Departamentului de Investigatii al Politiei Nationale. Alaturi de echipa sa, Woo Hyun munceste pentru a descoperi secretele ascunse de lumea cibernetica. Cazul la care lucreaza, in colaborare cu Hong Kong si China, este descoperirea si arestarea unei retele internationale care posta pe un site jocuri ilegale. Echipa Cyber descopera locatia acestui site, dar datele lor sunt distruse de un program numit Hades. Insa Woo Hyun si echipa sa urmaresc cu atentie datele pentru a descoperi cum a fost conceput programul si, mai ales, cine se ascunde in spatele lui.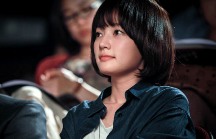 Lucrurile se complica atunci cand cazurile lui Woo Hyun se intersecteaza cu cele ale detectivului Kwon Hyuk Joo (Kwak Do Won) de la Departamentul Omucideri, un tip excentric, ambitios cu un comportament ciudat, dornic mereu sa reuseasca in ceea ce face. Acest comportament i-a atras supranumele de "Vaca Nebuna". Detectivului nu-i plac metodele lui Woo Hyun, percepandu-l ca pe un tip infatuat, fiul lui tata, care doreste sa acceada catre o pozitie cat mai inalta. Un astfel de caz este cel al actritei Shin Hyo Jung. Dupa ce apare un zvon pe Twitter legat de implicarea actritei intr-o afacere de acordare de servicii unor potentati, pe pagina de Twitter actrita publica mesajul "vreau sa mor", apoi se arunca in gol de la fereastra apartamentului sau. Ajunsi la fata locului, Woo Hyun si colega sa, Gang Mi, frumusetea departamentului, colecteaza probe specifice muncii lor si… cum altfel, au o prima confruntare cu detectivul Hyuk Joo. Si, in timp ce toata lumea pleda pentru sinuciderea actritei, sistemul de afisaj electronic al reclamelor orasului este blocat de difuzarea unor imagini care demonstreaza clar ca aceasta a fost ucisa. Deci, ne aflam in fata unei crime care trebuie investigate. De cine, cu ce metode? Pornind de la acest caz, lucrurile se complica odata cu noile indicii descoperite, iar intrigi de culise, lucruri misterioase si elemente specifice lumii cibernetice ne vor delecta pe durata celor 20 de episoade, tinandu-ne cu sufletul la gura de fiecare data.
Multumiri pentru traducerea efectuata de Adela S. pentru asiacinefil, si urumei pentru adaptare si revizuire.
Prezentare realizata de mi – asiacinefil