Home » ASIA TEAM ROMANIA
Fly, Daddy, Fly (2006)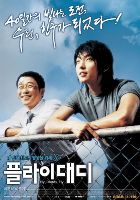 "Fly, Daddy, Fly" este o drama coreeana inspirata de un roman omonim al japonezului Kaneshiro Kazuki. In 2005, japonezii au realizat prima ecranizare inspirata de acest roman, "Furai, dadi, furai". Este primul film regizat de Choi Jong-tae, si, desi la data premierei a trebuit sa stea in umbra lui "The Host" al cunoscutului Bong Joon Ho, filmul merita sa-si gaseasca fanii odata cu aparitia pe dvd. Si nu a ramas un film oarecare. Distributia este una de zile mari, cu Lee Moon Shik din "A Bloody Aria" si, mai ales cu starul Lee Jun Ki, care revine pe ecrane dupa mega-succesul The King and the Clown. Jun Ki este, astazi, unul din cei mai exponentiali reprezentanti ai Hallyu, la acea vreme rolul din "Fly, Daddy, Fly" nefacand decat sa-i sporeasca popularitatea dupa prestatia din serialul "My Girl" si, mai ales, dupa cea din succesul de box-office " The King and the Clown".
Jang Ga-pil (Lee Moon-Shik) este un functionar corect si oarecare, pana in ziua cand un tanar din elita boxului scolar ii bate fiica la karaoke. Desi pana atunci credea ca ar fi in stare de orice pentru familia sa, acesta isi pierde increderea fiicei sale traumatizate fizic si psihic, fiindca prima sa reactie este de a se pleca in fata amenintarile celor ce il protejau pe tanarul agresor. Pentru a recastiga increderea fiicei si sotiei sale, doreste sa ii dea agresorului o lectie pe viata si in acest scop este ajutat de trei elevi, colegi ai acesteia. Go Seung-suk si amicii si il pun pe dolofanul functionar la antrenamente crancene, pregatindu-l pentru confruntarea finala.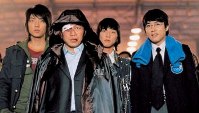 Un film in genul unui "Crying Fist", o poveste in stilul "Rocky" insa mult mai sensibila si plina de invataminte despre un functionar care incearca sa-si depaseasca conditia de dragul unor valori incomensurabile precum familia si siguranta acesteia. Filmul este mai degraba o analiza examinativa emotionanta a barbatului si tatalui modern, intr-o societate necrutatoare, cu reguli dure, care mereu marginalizeaza, transformand individul intr-o victima a celor ce-si asuma controlul ei prin forta pumnului si prin intimidare.