Home » ISTORIA CINEMATOGRAFULUI ASIATIC
Filmul documentar – o alternativã educativã la k-dramele coreene
In zilele noastre, serialele de televiziune sunt cele care fac legea la televiziunile din Extremul Orient. Ele atrag reclamele, fac audienta si sunt subiectele a numeroase site-uri in jurul carora se strang fanii de pe internet din intreaga lume. In paralel cu ele, insa, posturile de televiziune din Coreea de Sud au trecut la producerea unei serii de documentare de foarte buna calitate, care i-au captivat pe fani cu imagini spectaculoase si cu povesti cu caracter educativ evident. La inceput a fost vorba despre documentare legate de Polul Nord si de traseele preistorice ale dinozaurilor, insa pe masura timpului aceste documentare si-au castigat tot mai multi fani tot mai pretentiosi. Astfel au crescut si asteptarile spectatorilor acestui gen de filme.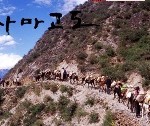 Filmul documentar "Chamagodo", produs de KBS in 2007, si-a gasit mai mult decat niste fani receptivi la mesajele transmise. Documentarul despre stravechiul drum comercial ce traversa Tibetul, Himalaya, India si Nepalul a cucerit sufletul a milioane de telespectatori. Acest film a fost privit in Coreea drept initiatorul noii directii a "documentarelor premium" de televiziune, obligand la mai mult. In consecinta, in acest an, KBS a difuzat primul din cele 6 episoade ale documentarului "Noodle Road", tratand istoria productiei de taitei, care reprezinta unul din alimentele de baza din Extremul Orient. Primul episod, cum era de asteptat, a avut un mare succes, fiind distribuit si in Occident. Serialul este gazduit de celebrul Ken Hom, realizatorul emisiunii "Ken Hom's Chinese Cookery" de la BBC, episoadele 2 si 3 fiind difuzate in ianuarie 2009.
Postul concurent al KBS, MBC, a prezentat, la randu-i, doua documentare captivante: "Spice Route" si "The Tears of the North Pole". "Spice Route" ("Drumul mirodeniilor") a fost difuzat in noiembrie, incercand reconstituirea stravechiului drum al mirodeniilor dinspre Extremul Orient spre Europa. Documentarul explica, spre exemplu, cum piperul rosu coreean a fost folosit, de-a lungul istoriei, ca un inlocuitor pentru piperul negru. Cu astfel de amanunte inedite, serialul a fost o mare lovitura pentru MBC, echipa de filmare reusind sa aduca secretele bucatariei regala si ale culturii piperului in casele fiecarui spectator. In schimb, "The Tears of the North Pole" ("Lacrimile Polului Nord") a fost unul din cele mai populare documentare ale acestui an, datorita mesajului sau simplu si peisajelor mirifice filmate la Polul Nord.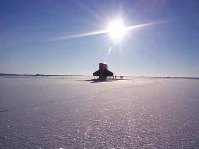 Documentarul, in 3 episoade, isi va difuza ultima parte pe 21 decembrie, insa MBC a promis o redifuzare a acestuia pe 1 ianuarie 2009, la cererea telespectatorilor. Serialul prezinta Polul Nord inghetat asa cum nu a mai fost prezentat pana acum, trecand in revista salbaticia peisajelor unice si prezentand viata de zi cu zi a eschimosilor.
EBS, un alt post de televiziune, a prezentat alte 2 documentare proprii in debutul acestei ierni: "Koreanosaurus" si "Andes". "Koreanosaurus" este primul documentar coreean despre dinozaurii care au trait in peninsula coreeana. El prezinta viata unuia dintre acesti dinozauri, numit de producatori Jeombagi. Cu ajutorul graficii de pe computer, telespectatorii au fost purtati inapoi in timp tocmai in cretacic, oferind peisaje superbe din locuri izolate din Noua Zeelanda si imagini realiste surprinzator de bine realizate ale unor variate specii de dinozauri. Si acest documentar, ca urmare a popularitatii, va fi redifuzat intre 22 si 24 decembrie. La randul sau, documentarul "Andes" prezinta viata localnicilor care traiesc in cel mai lung lant muntos din lume, muntii Anzi. De la viata in salbaticie in aceasta zona uitata de timp pana la stravechi ritualuri si festivaluri viu colorate desprinse din istorie, telespectatorul coreean a avut ocazia sa se delecteze cu un documentar captivant, care cu siguranta va fi redifuzat de EBS.
In 2009, aceasta linie a documentarelor de televiziune va continua sa constituie, alaturi de serialele de televiziune, principalele puncte de atractie ale televiziunilor coreene.