Home » FESTIVALURI
Festivalul Internaţional de Film Chungmuro din Seul la a treia ediţie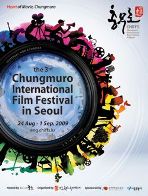 Cea de-a treia editie a festivalului international de film Chungmuro din Seul se apropie de sfarsit. Acesta a debutat in 24 august, si se va incheia pe 1 septembrie, filmele ruland in mai multe cinematografe din Seul, inclusiv in Chungmuro, zona situata in centrul Seulului si considerata o Mecca a filmului autohton. Editia din acest an se desfasoara sub motto-ul "Ieri, in prezent si pentru totdeauna", urmarind sa reflecte prezentul si viitorul industriei de film prin intermediul prezentarii catorva din cele mai noi si mai senzationale filme inspirate din clasici.
In cursul festivalului sunt prezentate 214 filme din 40 de tari, clasificate in 3 categorii principale care vor fi premiate. Filmul de deschidere al festivalului a fost "New York I Love You", o colectie de 11 povestiri romantice scurte regizate de 4 regizori, intre care celebra actrita de la Hollywood Natalie Portman. Filmul, care prezinta mai multe aspecte ale vietii amoroase a diverse persoane din metropola americana a avut ca acest prilej si premiera in Asia. Un alt film care a atras atentia a fost "Katalin Varga" a regizorului Peter Strickland, despre calatoria unei mame si a fiului acestuia in cautarea tatalui. Filmul, care face o descriere detaliata a sensibilitatii femeii, a castigat Marele Premiu la categoria "Talent Nou" la Festivalul International de Film de la Copenhaga din acest an, primind elogii la scena deschisa la Venetia si Berlin.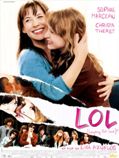 Cei care prefera imagini sofisticate pot incerca "Easy Virtue", o adaptare dupa o piesa de teatru omonima, filmul fiind regizat de Stephen Elliott. "Easy Virtue" portretizeaza declinul elitei la inceputul secolului XX prin zugravirea povestii socante de iubire dintre un tata si fiica lui vitrega. Comedia e si ea prezenta la Chungmuro prin productia "LOL (Laughing out Loud)", regizata de Lisa Azuelos, avand-o pe Sophie Marceau in rolul principal. Filmul graviteaza in jurul unei fiice absorbite de lumea telefoanelor mobile, a sms-urilor, a internetului si prietenilor, si a mamei acesteia, care simte un gol sub aspectul apartenentei la o alta generatie, incompatibila cu lumea fiicei sale. Cei care nu au uitat comedia neagra "American Beauty" (1999), ce satiriza clasa de mijloc americana, au sansa de a urmari la festival "Towelhead" regizat de Alan Ball. Din perspectiva protagonistei, o fetita de 13 ani pe nume Jasira, nascuta dintr-un tata conservator libanez si o mama Americana, filmul reflecta povestea maturizarii, devierii si reconcilierii respectivei familii, avand un sfarsit emotionant.
"Sex, Party and Lies" imbina pasiunea cu salbaticia, prezentand cam tot ce caracterizeaza lumea gerenatiei tinere din zilele noastre: dragoste, prietenie, viata de noapte in cluburi, sex, honosexualitate, ratacire si criza de identitate. Anul trecut, acest film spaniol a dominat o buna vreme box-office-ul din Spania. Iubitorii de film asiatic se pot bucura de productia regizata de Danny Pang, "Seven 2 One-Play Big", care a avut si premiera mondiala la acest festival. Acesta descrie legaturile complicate intre 7 oameni care ajung, printr-o coincidenta, sa fie prinsi intr-un jaf intr-un magazin universal. Tot despre un grup de hoti este si productia pentru copii "The Three Robbers" a germanului Hayo Freitag, in timp ce productiile americane nu putea nici ele lipsi din cadrul festivalului. "Spread", o drama erotica a lui David Mackenzie si "Hallowwen 2", un thriller extreme al lui Rob Zombie au reprezentat Hollywoodul la festival.
Filmele aflate in competitie concureaza in cadrul sectiunii Opus Cinema. Din juriul de 9 personalitati fac parte profesorul de film Daniel Serceau din Paris, regizorul italian Pascal Toneguzzo, regizorul coreean Lee Myeong-se si actrita Moon So-Ri (Kiha din "The Great King"). O sectiune speciala este dedicata farmecului actritei Marilyn Monroe si actorului Shin Seong-il (sectiunea Cine Retro). Sectiunea Cine Asia ofera posibilitatea unei retrospective dedicata filmului de actiune asiatic, in timp ce sectiunea All That Cinema prezinta filme rare din Republica Ceha si America Latina. In paralel, comitetul de organizare al festivalului Chungmuro a pus la cale cateva evenimente in aer liber, inclusiv 2 zile de discutii libere cu regizori autohtoni de film si actori coreeni celebri, in satul Namsan Hanok, in 27 si 28 august. Ieri a avut loc si un concert rock in aer liber, iar astazi si maine vor avea loc proiectii gratuite in aer liber pentru toata familia.
Un festival organizat cu profesionalism, care a reusit sa depaseasca problemele financiare care au pus sub semnul intrebarii insasi desfasurarea lui, si care tinde sa devina, pe masura trecerii timpului, cel mai important festival de film din Coreea (deocamdata este cel mai important festival international de film organizat in Coreea).
Articol realizat de cris999 © www.asiacinefil.com