Home » ASIA TEAM ROMANIA
Empire of Silver (2009) (subtitrare in romana)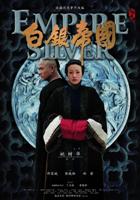 "Empire of Silver" este prin excelenta filmul producatoarei, scenaristei si regizoarei Christina Yao, debutanta in industria filmului chinez. Un debut insa stralucit, cu 4 premii castigate in doar cateva luni, pentru regie. Filmul, care e o co-productie China/Hong Kong/Taiwan, a fost prezentat la Berlinalele din acest an, iar in rolurile principale au foist distribuiti Aaron Kwok (din Divergence si Arfer this, our exile) si Lei Hao din Summer Palace, film interzis in China. Intr-un rol secundar a fost distribuita si actrita americana Jennifer Tilly. Filmul este inspirat din fapte reale, fiind vorba de o drama a unei familii aristocrate din China sfarsitul secolului XIX/inceputului de seconl XX. Costumele de epoca, atmosfera de sfarsit de secol, prestatia in special a lui Aaron Kwok, regia si scenariul, chiar si coloana sonora, toate fac din "Empire of Silver", dupa Ip Man, poate cel mai bun film biografic al anului 2009 din industria de film chineza.
China sfarsitului de secol 19. O tara macinata de razboaie care au secatuit dinastia Qing – nimeni alta decat cea care l-a dat si pe ultimul imparat chinez portretizat in 1987 in pelicula de geniu a lui Bertolucci, "The Last Emperor". Opiul si traficul cu acesta infloreste, iar saracia si coruptia ating apogeul. In aceste vremuri tulburi, o breasla de bancheri din Shanxi pune bazele unui imperiu bancar cunoscut ca "Wall Street"-ul Chinei acelor timpuri. Pe de o parte exista China argintilor, a oamenilor bogati si fara suflet, iar pe de alta parte exista o China a saracilor care mureau de foame rapusi de boli sau de lipsa de sare sau de hrana. Filmul spune povestea familiei stapanului breslei, care ajunge la momentul in care trebuie sa transmita agoniseala de un secol a antecesorilor sai unui urmas. Alegerea nu este deloc usoara in niste vremuri in care razboaiele si lipsa de loialitate a supusilor pot oricand sa duca la prabusirea imperiului financiar si la distrugerea insasi a familiei. Dar viata isi urmeaza implacabila cursul, si o serie de evenimente neasteptate precipita transmiterea puterii celui considerat drept cel mai capabil urmas. Daca reuseste acesta sa isi duca pana la capat misiunea, ramane sa descoperiti in aceasta pelicula deosebita.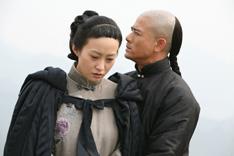 Un film cu adevarat de exceptie, o veritabila varianta chinezeasca a memorabilei productii hollywoodiene "Legendele toamnei". Amatorii de actiune si scene de lupta nu au motive sa urmareasca aceasta productie, deoarece nu este una comerciala, ci biografica, o monografie concisa despre o lume in transformare, prea putin abordata in filmele asiatice si despre drama unei familii prinsa de evenimentele istorice intre niste decizii dure si propria supravietuire. Vorbele de la inceputul filmului, scena in care personajul principal rataceste in desertul Gobi prin praful desertaciunii sufletesti rostind retoric eterna intrebare existentiala: "Cum ar trebui sa-si traiasca omul viata ?" e definitorie pentru ideea pe care filmul vrea sa o transmita. Si totusi… "Universul e atat de infinit… si oamenii atat de ingusti…" incat adevarul acestor cuvinte memorabile tinde a capata conotatii in orice epoca istorica, inclusiv in zilele noastre. "Empire of Silver" ofera o adevarata lectie de viata, moralizatoare si emotionanta prin simplitatea sa. Adevaratii asiacinefili nu vor avea nimic de regretat vizionand aceasta veritabila capodopera cinematografica.