Home » NOUTÃŢI
"Dragonball Evolution" va avea premiera mondialã în Coreea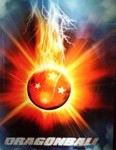 Nu mai este un lucru in masura a starni mirare faptul ca Japonia e devenit o tara exportatoare de benzi desenate, putandu-se vorbi deja de o adevarata industrie in domeniu. Nu mai starneste mirarea nici macar faptul ca Hollywoodul, de mai bine de cativa ani, a pus ochii pe productiile asiatice, realizand remake-uri mai putin inspirate dupa acestea. Recent, cunoscutul regizor si actor din Hong Kong, Stephen Chow, s-a implicat intr-o colaborare cu studiourile Twentieth Century Fox, in calitate de producator. Proiectul se numeste "Dragonball: Evolution", si nu este decat o ecranizare a popularelor benzi desenate si animate "Dragon Ball".
Recent a fost anuntat faptul ca filmul va avea premiera mondiala pe 12 martie, in Coreea de Sud. Inaintea acesteia, cum se obisnuieste prin Asia si nu numai, colectivul de actori, in frunte cu superstarul Chow Yun-fat si fostul pop star coreean Joon Park au organizat un turneu promotional in Seul.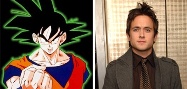 Cele peste 500 de episoade ale animatiei "Dragon Ball" au la baza povestirea fantastica "Chinese Odyssey". Acesta a fost publicata intr-o revista, ca serial, in anul 1984, insa succesul inregistrat a deposit orice asteptari: peste 200 de milioane de copii sau materiale vandute avand la baza acest manga, intre care 3 seriale de animatie pentru televiziune, 21 de filme si 25 de jocuri video. Noul film, produs de Stephen Chow, si-a inceput filmarile in 2007, dar termenul de definitivare al acestuia a fost cu mult depasit (initial, premiera se anuntase in august 2008). Filmul, care va adapta mai multe povesti din Dragon Ball Z, este regizat de James Wong ("The X-Files", "The One", "Final Destination"), iar din distributie fac parte Chow Yun-fat, Justin Chatwin (din "War of the Worlds") si James Marsters (din "Buffy, the Vampire Slayer", "Angel", "Smallville").
Articol realizat de cris999 © www.asiacinefil.com