Home » DIVERSE
Chronicles of the Ghostly Tribe (2015) – cronica unui blockbuster de aventuri cu succes anticipat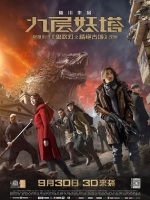 "Chronicles of the Ghostly Tribe" e o mult asteptata ecranizare – de altfel si prima, din punct de vedere cronologic -, dupa best-seller-ul publicat in 2006 "Ghost Blows Out the Light" al lui Zhang Muye. A avut premiera pe 30 septembrie 2015, cu 3 luni inainte de "Mojin: The Lost Legend" (cea de-a doua ecranizare cronologica dupa acelasi roman) si a fost un success de box-office remarcabil: 106 milioane dolari incasari in China. E adevarat ca "Mojin" a avut incasari de 278 de milioane de dolari, insa acest succes trebuie pus pe seama lui "Chronicles…", ce a trezit apetitul chinezilor pentru acest roman si aventurile sale fantastice. S-ar putea spune, chiar, ca "Mojin" a fost doar o lovitura de box-office, un film plin de efecte speciale si atat, ce sufera insa la capitolul "scenariu adaptat", si care pur si simplu a profitat de succesul lui "Chronicles", ce a inaltat stacheta la un nivel la care "Mojin" nu a reusit sa se ridice. De asemenea, nu trebuie sa se creeze vreo confuzie: cele doua filme sunt doua productii diferite, "Mojin" nu continua "Chronicles", numele personajelor principale sunt aceleasi, insa actorii sunt diferiti, si, nu in ultimul rand, desi ambele filme au la baza acelasi roman, cele doua scenarii sunt complet diferite. Filmul este regizat de Lu Chuan, regizorul pemiat pentru "Kekexili: Mountain Patrol" si "City of Life and Death", iar in rolurile principale vedem doar actori fara prea mare renume, precum Mark Chao (pe care l-am vazut in rolul detectivului Dee in "Young Detective Dee: Rise of the Sea Dragon") si Yao Chen (nominalizata de Forbes ca a 83-a cea mai puternica femeie din lume in anul 2014), cei doi actori aparand impreuna si in 2012, in filmul "Caught in the Web". Ca un fapt divers, imaginea filmului e semnata de Cao Yu, nimeni altul decat sotul actritei principale Yao Chen.
Dupa ce in ultimii 40 de ani mai multe descoperiri stranii au avut loc pe teritoriul Chinei, in 1979 se fondeaza Biroul 749, un fel de serviciu secret menit sa investigheze aceste lucruri. In vara aceluiasi an, pe platoul muntilor Kunlun, arheologi condusi de profesorul Yang cerceteaza intr-o pestera niste fosile uriase, intr-un proiect secret supervizat de Biroul 749. In momentul in care se produce o explozie in pestera, se creeaza o gaura in munte, ce deschide perspectiva unei expeditii de explorare. Mai multi voluntari se ofera pentru aceasta misiune, intre care, pe langa profesorul Yang, si fiica acestuia, Yang Ping, si Hu Bayi, tanrul indragostit de aceasta. Odata ce grupul expeditionar coboara in fisura creata in munte, constata ca ajunge intr-o zona muntoasa cu clima aspra. Totusi, aici descopera urme de pasi de dimensiuni uriase, lilieci rosii ce-si schimba culoarea in albastru si, conform teoriei profesorului Yang, se afla in fata unei civilizatii nedescoperite inca de cineva, cea a Tribului Fantomatic, despre care scrisese o carte. Misiunea va duce la descoperiri uimitoare, insa pretul platit e unul foarte scump…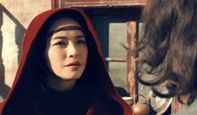 Pasionatii filmelor de aventuri cu accente SF au motive de bucurie. Chiar duble. Deoarece pe langa o poveste consistenta si efecte speciale de calitate, vor avea parte de multe aventuri pline de fantezie si suspans care cu siguranta ii vor satisface pana si pe cei mai sceptici cand vine vorba de a urmari o astfel de productie realizata de… chinezi. Americanii au dorit sa ecranizeze romanul ce a stat la baza acestui film inca din 2007, dar se pare ca chinezii le-au luat-o inainte, intuind potentialul fantastic al subiectului si fascinatia publicului pentru mister si civilizatii ncunoscute. Desi nu are efectele speciale din "Mojin", "Chronicles of the Ghostly Tribe" pune mult accentul pe o poveste bine inchegata, pe stabilirea si aprofundarea unor legaturi mai puternice intre personaje, nu doar pe actiune in sine si spectacol vizual. Stilul "a la X Files" si explorarea la maxim a misterului, incadrarea povestii SF intr-un fundal real –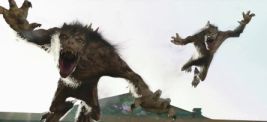 cel al Chinei sfarsitului anilor '70 si primei jumatati a anilor '80, cu realitati specifice, evitarea pe cat posibil a cliseelor specifice filmelor de aventuri transforma filmul intr-o productie net superioara altor productii similare realizate pana in prezent in China. Vestea buna e ca finalul lasa un loc evident pentru o continuare, ce cu siguranta va veni in anii urmatori. De remarcat unghiurile interesante din care sunt filmate anumite scene, peisajele superbe din zonele montane si desertice ale Chinei, monstri realizati pe calculator, atmosfera si spectacolul bine portionate pe toata durata filmului, dar si sarmul celor doi prrotagonisti. Un film antrenant, un blockbuster veritabil ce are toate ingredientele pentru a fi pe placul iubitorilor genului, demonstrand ca talentul regizorului Lu Chuan trece dincolo de productiile artistice ce i-au adus atatea premii in cariera.
Traducerea si adaptarea au fost efectuate in premiera in Romania de lasedan si gligac2002 (Asia Team) pentru asiacinefil.
Prezentare realizatra de cris999 – asiacinefil