Home » DIVERSE
Brotherhood of Blades 2 (2017) – un sequel wuxia cu mare succes de casã în China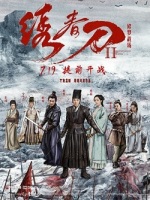 In industria chineza de film asistam la un fenomen interesant: tot mai multe sequel-uri ale unor productii ce au avut succes in momentul in care s-au lansat pentru prima oara ajung sa aiba un succes mai mare decat filmul initial, fapt ce transforma tematica intr-o franciza, ce urmeaza sa fie exploatata in urmatorii ani cu alte si alte continuari. Cele mai celebre exemple ale ultimilor ani sunt seriile Monkey King, Journey to the West, Detective Dee sau The Four, care au inlocuit cu succes reteta ce tinea in viata inustria chineza de film, compusa din productiile epice si cele de actiune. "Brotherhood of Blades 2: The Infernal Battlefield" continua povestea din timpul ultimilor ani ai dinastiei Ming (secolul XVII) ce il are in centrul ei pe capitanul Shen Lian din Garda Imperiala. De aceasta data acesta e prins intr-un complot de proportii si trebuie sa gaseasca o cale de scapare atat pentru el, cat si pentru apropiatii lui, apeland la inteligenta si abilitatile in manuirea sabiei. Regizorul Lu Yang s-a aflat din nou la timona acestei productii, din care s-a retras, total neinspirat, celebrul producator Terence Chang. Intreaga distributie e schimbata, cu exceptia bineinteles a protagonistului, Chang Chen (Monk Comes Down the Mountain, The Assassin – 2015), ce-si reia rolul din prima parte. Nume importante i se alatura in noua poveste, precum Zhang Yi, Yang Mi sau Lei Jiaxin, alaturi de veteranul Shih-Chieh King. Daca filmul din 2014 a avut incasari de 14,2 milioane dolari, aceasta continuare a intrecut orice asteptari, obtinand nu mai putin de 40 de milioane de dolari, castiguri de aproape 4 ori mai mari !
Spre sfarsitul dinastiei Ming (prima jumatate a secolului XVII), tara incepe sa fie macinata de diverse rebeliuni. In timpul unei banale calatorii cu noul vas dragon pe un lac, Imparatul e la un pas sa se inece in momentul in care vasul se scufunda. Salvat in ultima clipa, acesta se imbolnaveste de pneumonie, iar zilele ii sunt numarate. Cel care conduce in realitate imperiul e un anume Wei, sfetnicul de taina al Imparatului, un batran influent si de temut ce incearca sa ancheteze incidentul de pe lac. In paralel, un nobil influent e gasit mort, in capitala, in ceea ce la prima vedere pare un jaf. Biroul de Miazanoapte, prin capitanul Shen Lian, intuieste ca e unul din cazurile importante ce rar se ivesc, o buna ocazie de a atrage atentia asupra calitatilor anchetatorilor ei. Dar pe fir intra rivalul lui Shen, locotenentul Liu, ce reuseste performanta de a isca un incident pe pateaza onoarea lui Shen. Asupra acestuia din urma incep sa planeze suspiciuni ca ar avea legatura cu rebelii Donglin, insa de fiecare data reuseste sa scape ca prin urechile acului. Lucrurile se complica cand Liu este ucis in urma unei altercatii cu Shen, iar acesta ajunge sa fie santajat de o forta ce sta in umbra. Cand realizeaza ce se intampla, Shen se regaseste fugar, prins intre doua tabere ce lupta pentru putere…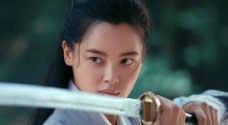 Ca si in filmul din 2014, povestea se construieste in jurul lui Shen Lian, un capitan de la Biroul de Miazanoapte, ce are de infruntat coruptia ofiterilor ce aplica legea de multe ori la discretie, in perioada tarzie a Dinastiei Ming. Stapanind foarte bine sabia si avand o inteligenta sclipitoare, Shen Lian are tot viitorul in fata. Insa concurenta in Biroul unde lucreaza e acerba, toti ofiterii incercand sa se remarce. Shen Lian, insa, are un mare atu: seful sau direct, colonelul Lu Wenzhao, a fost salvat de el in timpul unei batalii in urma cu 8 ani, iar acesta ii datora viata. Drept urmare, beneficia de toate privilegiile si protectia acestuia, inclusiv atunci cand gresea. Rivalitatea cu locotenentul Liu il aduce intr-o situatie fara iesire, ce se termina prost, fiindu-i inscenata o crima. E momentul in care Shen Lian trebuie sa-si demonstreze abilitatile intr-un singur scop: pentru a supravietui. Iar pentru asta trebuie sa gaseasca autorul crimei care i s-a pus in carca. Un lucru destul de complicat tinand cont ca apare o tentatie – o femeie de care se indragosteste, negandu-si insa sentimentele, si o obligatie – aceea de a fugi pentru a-si salva viata si a-si demonstra nevinovatia. Shen Lian devine, astfel, ca un burette: acumuleaza informatii din toate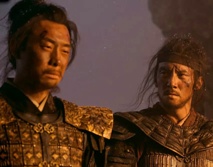 partile si realizeaza, treptat, tabloul de ansamblu al situatiei, mai bine decat oricine. Putand sa cantareasca pe ce parte a talerului balantei se afla in fiecare moment, va incerca sa incline balanta cand intr-o parte, cand in alta, doar din disperarea de a trai. Rasturnari neasteptate de situatie ii vor da peste cap planurile si vor face povestea palpitanta. Chang Chen isi interpreteaza excelent rolul, la fel ca si veteranul taiwanez Shih-Chieh King in rolul lui Wen, cel mai influent om din Imperiu. Productia este antrenanta, actiunea nu stagneaza, insa exista o galerie mare de personaje ce pot induce in eroare spectatorul, deoarece multa vreme nu stii in ce tabara se afla si ce urmaresc. Imaginile sunt dinamice, cu multe cadre naturale superbe, cu urmariri si efecte speciale de ultim moment, filmul oferind cam tot ceea ce un wuxia autentic ar trebui sa ofere: aventura, dinamism si spectaculozitate.
Traducerea, adaptarea si timingul realizat manual au fost efectuate in premiera in Romania de gligac2002 (Asia Team) pentru asiacinefil.
Prezentare realizata de cris999 – asiacinefil