Home » ANALIZE, INTERVIURI
Brett Ratner şi "Reliance Entertainment" reconfirmă implicarea masivă a companiei indiene la Hollywood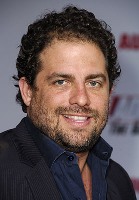 Regizorul de la Hollywood Brett Ratner, realizatorul unor filme ca "Rush Hour" si "'X-Men: The Last Stand" a incheiat o asociere cu Reliance Big Entertainment pentru a aduce productii cinematografice din intreaga lume in India. Ratner a primit niste benzi desenate frantuzesti din partea casei de productie, in vederea realizarii unui film dupa acestea. "Filmul se va numi "Infinity" si va fi regizat de Sylvain White. Simt ca granitele dintre Bollywood si cinematografia mondiala se evapora. Iar materiale cu un puternic mesaj vizual vor permite Bollywoodului raspandirea in cat mai multe colturi ale lumii", a spus Ratner la Berlin.
"Aceasta asociere cu Reliance mi-a oferit mai multa libertate creativa si financiara. De exemplu, am aceasta intelegere cu Paramount. Acum, ma pot duce la ei cu propunerea financiara a Reliance pentru a obtine mai multe dintr-o eventuala negociere
", a spus acesta. Lui Ratner nu i-a venit sa creada cat de repede a realizat intelegerea cu Reliance: "M-am intalnit cu echipa de la Reliance la festivalul de la Cannes. Iar inainte sa apuc sa ma intorc in Statele Unite, contractul era deja pregatit. Cand m-am intalnit cu acesti oameni, am realizat ca iubeau filmul. Iar asta conteaza mult pentru mine. In Statele Unite, sistemul studiourilor de film e controlat de giganti care nu sunt in mod obligatoriu fani ai filmelor".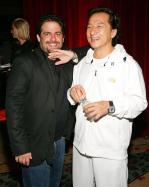 Ratner vrea sa se foloseasca de parteneriatul cu Reliance pentru a distribui filmele lui Jackie Chan pe piata indiana. "Am facut seria de filme "Rush Hour" cu Jackie Chan, si impartasesc o relatie incredibila cu acesta. Iar Jackie mi-a spus ca filmele sale au un potential fantastic pe piata indiana. M-am gandit ca daca voi face o intelegere cu Reliance, voi putea aduce filmele lui Jackie Chan in India. Nici un alt regizor de la Hollywood nu e atat de apropiat de Jackie Chan pe cat sunt eu. In fiecare productie chinezeasca in care joaca, Jackie vrea sa fiu parte din ea. Acesta munceste excesiv de mult. Face 4-5 filme pe an. O parte din aceste filme vor fi produse de Jackie si de mine, iar eu voi pasa aceste filme companiei Reliance pentru distribuirea lor pe piata indiana", a explicat Ratner.
Regizorul american e de parere ca filmul "Slumdog Millionaire" al regizorului Danny Boyle a schimbat in mod ireversibil succesul mondial al Bollywoodului. "Priviti ce filme cu buget minuscul si actori necunoscuti ajung sa castige Oscarul. "Slumdog…" a deschis usile. Acest film a aratat pietei americane ca un blockbuster se poate realiza fara Tom Cruise si Tom Hanks". Intrebat ce face in Berlin, Ratner a raspuns: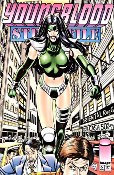 "Ma aflu in Berlin deoarece Roman Polanski regizeaza un nou film, "Ghost". De fiecare data cand face un film, ma roaga sa-l vizitez. In film joaca si Pierce Brosnan, ce a jucat si in filmul meu, "After the Sunset". Se pare ca Ratner vrea sa faca un film avand in centrul sau imaginea popularului supererou "Youngblood", din benzile desenate aparute in anii '90: "Youngblood" sunt benzile desenate independente numarul 1 din lume, la egalitate cu benzile desenate Marvel si DC. O multime de studiouri ravnesc la ele. Am reusit sa obtin drepturile pentru "Youngblood" multumita Reliance. Sunt foarte entuziasmat la gandul sa realizez un film inspirat de ele, fiindca am crescut cu acesti supereroi din benzile desenate. De asta am si realizat "X-Men", a spus cineastul.
La un moment dat, se spune ca Ratner era la un pas sa regizeze "Superman". Intrebat de reporter daca este adevarat, acesta a spus: "E adevarat. Si cand nu am putut-o face, am fost foarte suparat. Credeam ca nu exista benzi desenate, pentru mine, pe care sa le pot regiza. Brian Singer avea "X-Men", Sam Raimi avea "Spiderman"… Care dintre acestea sa le regizez ? Am ales continuarea la "X-Men". Dupa asta, am fost flamand dupa o serie inspirata din benzi desenate. Nu am vrut sa fac "Iron Man" deoarece e considerat o banda desenata de mana a doua. In schimb, "Youngblood" are un mare numar de fani in intreaga lume".
Pentru necunoscatori, Reliance Entertainment este parte a unui trust media indian gigant, ce activeaza in domeniul media si al entertainment-ului, avand initiative in domeniul filmului, muzicii, sportului, jocurilor, internetului si telefoniei mobile, iar mai nou in domeniul radioului, detinand cea ma mare retea radio privata din India. Compania este celebra pentru asocierile realizate cu Steven Spielberg si Amitabh Bachchan. In acest an, compania si-a propus sa cheltuiasca 1 bilion de dolari pentru sustinerea industriei indiene de film. Aceasta are contracte de asociere cu companiile de film ale unor vedete de prima mana de la Hollywood: Nicolas Cage (Saturn Productions), Jim Carrey (JC 23 Entertainment), George Clooney (Smokehouse Productions), Chris Columbus (1492 Pictures), Tom Hanks (Playstone Productions), Brad Pitt (Plan B Entertainment) si Jay Roache (Everyman Pictures). Si, dupa cum spunea recent presedintele Reliance Entertainment, Amit Khanna, "acesta e doar inceputul calatoriei noastre la Hollywood. Noi vom construe un nou eco-sistem, iar modelul industriei mondiale de entertainment se va schimba radical".
Articol realizat de cris999 © www.asiacinefil.com