Home » DIVERSE
Blades of Blood (2010)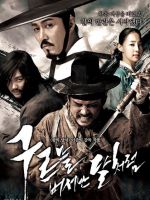 Inca o subtitrare in premiera in Romania oferita de Asia Team Romania ofera fanilor filmului Asiatic posibilitatea de a viziona una din cele mai asteptate productii coreene ale acestui an, "Blades of Blood". Intr-un articol din primavara anuntam ca pelicula a fost prezenta la Festivalul de la Berlin, si, cu ocazia targului de filme ce a insotit festivalul a stabilit un record in materie de filme vandute de Coreea de Sud peste hotare: 5 tari (intre care Germania, Belgia si Olanda) au cumparat filmul inca dinaintea premierei sale in Coreea ! Aceasta demonstreaza recunoasterea calitatii la nivel international a cinematografiei coreene. Dar poate ca cea mai buna recomandare pentru succesul peliculei a fost prezenta in scaunul regizoral al lui Lee Joon-ik. Succesele rasunatoare anterioare cu Hwangsanbul, Sunny si mai ales The King and the Clown au fost garantia unui nou success, iar cine a crezut in mana de maestrul a lui Joon-ik nu s-a inselat. O productie superba, cu efecte speciale decente si calculate, puse strict in slujba redarii ideii, si nu doar pentru a delecta ochiul celor pretentiosi.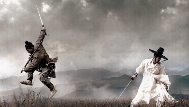 In rolurile principale – 3 actori de marca ai Coreei: Hwang Jeong-min (mai are nevoie de prezentare, dupa rolurile memorabile din "Private Eye", "You Are my Sunshine" sau "This Charming Girl"), Cha Seong-won (din Eye for an Eye, si care in acest an mai are un rol intr-un blockbuster coreean, "Into the Fire") si Baek Seong-Hyeon din Marathon. Filmul este o ecranizare dupa benzile desenate "Like the Moon Escaping frm the Clouds", si a avut la box-office incasari de peste 8 milioane de dolari.
In timpul dinastiei Chosun, la sfarsitul secolului XVI, regasim un rege aproape lipsit de autoritate, dominat de cele doua Factiuni care formeaza guvernul: Apusenii si Rasaritenii. Cele doua grupari formeaza o alianta menita a impiedica invadarea Chosunului (Coreea medievala) de catre japonezi. Insa in momentul in care apar frictiuni intre cele doua tabere, care se suspecteaza reciproc, lucrurile scapa de sub control. "Mareata Alianta", cum era numita intelegerea de colaborare dintre cele doua tabere este aparent tradata de initiatorul ei, care pune la cale un complot, sfarsind prin a se sinucide, odata deconspirat. Insa fiul din flori al defunctului incearca sa demonstreze ca totul a fost o inscenare in urma unor jocuri politice de culise, si, impreuna cu un spadasin orb, pornesc la drum pentru a-l ucide pe adevaratul complotist.
O realizare spectaculoasa ce descrie din nou frumusetea Coreei, aducand o privire realista asupra istoriei ei prin prisma unei fantezii ce caracterizeaza perfect spiritul anilor descrisi in film. Fanii k-dramelor de epoca, care cunosc destul de bine perioada descrisa in film, ar putea chiar sesiza o usoara tenta de ironie la adresa vietii politice a acelor timpuri. Dar toate isi au explicatia lor, astfel ca merita efortul descoperirii unei povesti interesante, captivante si extraordinar de bine realizata. Unul din marile succese ale acestui an, in Coreea, ce nu trebuie ratat !
SUBTITRARE IN PREMIERA IN ROMANIA OFERITA DE

ASIA TEAM ROMANIA !