Home » DIVERSE
Bad Guys Always Die (2015) – Son Ye-jin şi Chen Bolin, vacanţã de coşmar pe insula Jeju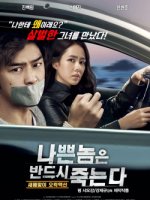 Prima zi a anului 2016 debuteaza cu o surpriza oferita de asiacinefil ! Debutul indragitei actrite coreene Son Ye-jin intr-un film chinezesc ! Alaturi de taiwanezul Chen Bolin (20 Once Again) si Shin Hyun-joon (indragitul actor din Cain and Abel si Stairway to Heaven), Son Ye-jin are de aceasta data un rol atipic, cel al unei asasine profesioniste (cel putin la prima vedere) ale carei planuri sunt incurcate de 4 chinezi veniti sa se distreze pe insula Jeju. Filmat in intregime pe insula Jeju, "Bad Guys Always Die" e o coproductie sino-coreeana produsa de doi mari regizori, unul coreean, Kang Je-gyu (regizorul lui Shiri, Taegukgi si My Way) si altul chinez, Feng Xiaogang (Aftershocks, Assembly, If You Are The One). Filmul a avut premiera mondiala in aceasta toamna la festivalul de la Busan, cu o luna in urma avand premiera si in China. In Coreea de Sud, productia va avea premiera pe 7 ianuarie. Son Ye-jin revine intr-un rol de actiune dupa "The Pirates", insa din nou se vede treaba ca e o actrita mult prea fina pentru roluri de "dura". Din acest motiv, si interpretarea ei e lipsita de profunzime, uneori chiar artificiala. Insa cum avem de-a face cu o comedie de actiune, in care spectatorul e purtat dintr-o extrema in alta, fiind un film de consumatie, interpretarea conteaza mai putin, pe primul loc fiind partea de entertainment, capitol la care, din fericire, are ce oferi.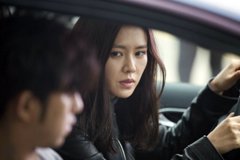 Qiangzi (Chen Bolin) e profesor de limba chineza la o scoala primara din Busan. S-a stabilit in Coreea dupa studii facute in Marea Britanie si dupa ce a fost parasit de cea cu care visa sa se casatoreasca. Ca profesor, are de furca cu elevii sai, in special cu o eleva pe care o surprinde furand dintr-un magazin unde isi lua micul dejun, incident din care iese destul de sifonat dupa ce se ia la bataie cu proprietarul magazinului. Directorul scolii ii ofera o ultima sansa sa-si limpezeasca gandurile si sa-si schimbe comportamentul in vacanta de vara ce tocmai incepe. Decis sa uite de toate problemele, Qiangzi se intalneste cu fratele sau mai mic, Pa-pa, si cu doi prieteni buni, cu care planuieste sa-si petreaca o saptamana de vis fara griji in paradisul insulei Jeju. Dar inainte sa apuce sa-si faca de cap, dau din intamplare pe un drum de padure de o masina aparent implicata intr-un accident, ce are la volan o superba tanara (Son Ye-jin) in stare de inconstienta. Cum nu exista ambulante disponibile decat peste 30 de minute, ingrijorati ca nu cumva Frumoasa Adormita sa nu-si piarda viata, cei patru crai decid sa o duca ei insisi la spital. Doar ca pe drum sunt opriti de politie, iar de aici intregul concediu de vis al celor patru se transforma intr-o aventura neasteptata sau, mai bine zis, intr-un veritabil cosmar real. Misterele ascunse de noua lor companioana sunt nebanuite…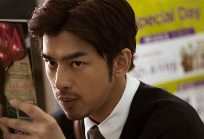 "Bad Guys Always Die" e una din nenumaratele coproductii China/Coreea de Sud din ultimii ani, o comedie neagra de actiune, cu suspans si momente deconectante deopotriva, care in mod sigur vor captive de la inceput audienta dornica sa se relaxeze. Totusi, filmul nu e in intregime o comedie usoara, avand si momente mai negre, serioase, principalul responsabil pentru acestea fiind excelentul Shin Hyun-joon, ce a lasat pupitrul emisiunii saptamanale de divertisment "Entertainment Weekly" al postului KBS pentru rolul de asasin innascut pe care il interpreteaza la perfectie, tacut, decis, fioros la propriu (cum poate niciodata nu ni l-am fi imaginat, tinand cont de rolurile romantice, comice si dramatice pe care le-a interpretat pana acum). Son Ye-jin ramane fara indoiala vedeta numarul 1 a filmului, actrita de la care ne-am fi asteptat mai mult, o Soo Ae fiind de 10 ori mai potrivita in rolul pe care ea l-a avut in acest film, tinand cont de temperamentul ei si de experienta avuta in filme si seriale de actiune. Dar poate ca Soo Ae nu a fost disponibila pentru acest film… Chen Bolin incepe sa-si faca aparitia in industria coreeana de entertainment, asa cum se preconiza, dupa ce a semnat cu o cunoscuta companie de impresariere coreeana special pentru a aparea in filme si seriale coreene, actorul fiind taiwanez la origine, invatand din greu limba coreeana pentru a putea primi noi roluri. Desi pare putin crispat, fiind evident ca vorbeste coreeana cu incetinitorul,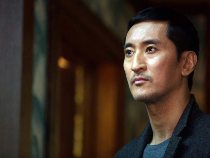 Chen Bolin aduce mult cu Gong Yoo, atat la infatisare cat si la statura, astfel ca daca isi perfectioneaza coreeana, are toate atuurile sa devina un al doilea Takeshi Kaneshiro al Taiwan-ului, cunoscut in intreaga Asie de Rasarit. Park Chul-min (in rol de preot) si veteranul Jang Gwang (in rol de politist), doua figuri cunoscute ale filmului coreean, completeaza o distributie excelenta a unui film ce incearca sa reinvie comediile de actiune in pur stil hollywoodian. Regia este semnata de debutantul Sun Hao, care a mai lucrat ca asistent de regie la 13 filme ale lui Feng Xiaogang, producatorul din partea chineza a filmului. "E timpul pentru tanara generatie sa-si faca simtita prezenta pe piata filmului.Sun a scris un scenariu impresionant si are experienta in realizarea de filme", a spus Feng Xiaogang legat de alegerea sa pentru regie. Productia, ce a avut un buget de 18 milioane de dolari, si care are in deschidere inclusa in coloana sonora cunoscuta melodie "Cinderella" a formatiei CN Blue, ofera umor destul de bun si putina tensiune, iar faptul ca se vorbeste atat in coreeana cat si in chineza si putin in engleza (nefiind totul dublat in chineza) constituie un plus la capitolul atmosfera originala. Un film captivant, entertainment pur, exact ceea ce iubitorii genului asteapta de la astfel de productii.
Traducerea, adaptarea si timingul au fost efectuate in premiera in Romania de gligac2002 (Asia Team) pentru asiacinefil.
Prezentare realizata de cris999 – asiacinefil.