Home » NOUTÃŢI
Au început filmãrile la noul film al lui Kim Jee-won, "Inrang"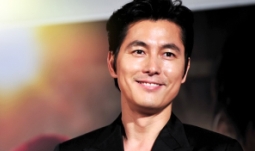 Dupa succesul de anul trecut cu "The Age of Shadows", ce i-a adus premiul pentru Cea mai buna regie la gala premiilor Baeksang, Kim Jee-woon revine in aceasta luna, demarand filmul numarul noua din cariera sa, "Inrang" ("Jin-roh: The Wolf Brigade"). Filmul este o adaptare a unui anime scris de Oshii Mamoru, "Jin-Roh: The Wolf Brigade", difuzat in 1999. In distributia filmului apar actorii Gang Dong-won, Jung Woo-sung si Han Hyo-joo.
Povestea anime-ului se desfasoara intr-o Japonie a anilor 1950, care este cucerita de Germania si se concentreaza asupra lui Kazuki Fuse, membru al unei echipe de elita- Kerberos Panzer Cops, o unitate anitero care actiona in capitala tarii. Fuse se afla in fata unei imense dileme cand ezita sa impuste o tanara terorista, care la scurt timp detoneaza o bomba in fata lui, sinucigandu-se. Incidentul pateaza reputatia unitatii si Fuse este pedepsit. Acesta merge la locul incidentului si o intalneste pe Kei Amemiya care pretinde ca este sora mai mare a teroristei. In scurt timp intre ei se dezvolta o poveste de iubire, dar Fuse afla ca iubita lui nu este sora tinerei teroriste ci obisnuia sa se ocupe de transportul bombelor si actiona ca o capcana, fiind in slujba unei unitati rivale Kerberos Panzer, numita Public Security.
Intr-o seara Kei il suna pe Fuse spunand ca niste barbati o urmaresc. Nu este decat o capcana, o operatiune a Politiei Capitalei care isi uneste fortele cu divizia Public Security pentru a discredita Kerberos Panzer, incercand sa demonstreze ca o terorista ii inmaneaza o bomba unui politist Panzer. Fuse se furiseaza, o ia pe Kei in timp ce neutralizeaza agentii de la Politia Capitalei si iese urmarit de agentii diviziei Public Security, care renunta intr-un final la urmarire. Cei doi se adapostesc in canalele de scurgere unde dau de membrii Wolf Brigade, o unitate secreta ce lucreaza sub acoperire, a Kerberos Cops…
Povestea filmului este asemanatoare anime-ului, dar are loc intr-un viitor apropiat in Peninsula Coreeana, cand Nordul si Sudul sunt pe ultima suta de metri inainte de reunificare, dupa o perioada de sapte ani de pregatire. Gang Dong-won ("A Violent Prosecutor") joaca rolul unui ofiter care lucreaza in cadrul unei unitati desemnate sa reprime teroristii care luptau contra unificarii. Lumea lui se intoarce cu susul in jos in momentul in care vede o fata ca moare in fata lui. Jung Woo-sung ("The King", "Asura") este un ofiter veteran care a antrenat personajul lui Gang Dong-won. Han Hyo-joo ("The Beauty Inside") este sora mai mare a victimei. Distributiei se alatura si Kim Mu-yeol ("Eungyo"), Han Ye-ri ("Worst Woman"), Hu Joon-ho ("The Merciless") si Min-ho (Shinee).
"The Age of Shadows" este primul film coreean care a fost in intregime finantat de studiourile Warner Brothers, devenind un hit cu peste 7,5 milioane de bilete vandute care au acumulat peste 54,68 milioane $. Printre filmele la care a lucrat in trecut Kim Jee-woon se numara si "A Tale of Two Sisters" din 2003 si "A Bittersweet Life" din 2005, dar si "The Last Stand" din 2013 cu care si-a facut debutul la Hollywood, in care a jucat Arnold Schwarzenegger.
De productia filmului "Jin-roh: The Wolf Brigade" se ocupa Lewis Pictures care a produs si "Haemoo" din 2014 in care au jucat Kim Yoon-seok, Park Yoo-chun si Lee Hee-joon si "Okja" din 2017. Productia debuteaza in aceasta luna, filmul fiind planuit a fi difuzat in cinematografe in vara lui 2018.
Articol realizat de chocolate_cleo – asiacinefil